Liam Neeson's Young 'The Ice Road' Co-Star Wants to See Him in a Romantic Comedy
Liam Neeson is an iconic Hollywood star. The longtime actor, who got his start as a boxer in his home country of Ireland, has played characters like Qui-Gon Jinn in Star Wars and Oskar Schindler in Schindler's List. Although Neeson has acted in everything from romantic films to historical dramas, he is undoubtedly best known as an action star. With a brand-new action flick set to hit Netflix in the coming days, fans are looking to his catalog of past hits and learning more about what lies ahead for the star — including why his co-star in his latest project wants to see him in a romantic comedy. 
Liam Neeson is well known as an action movie hero
Prior to 2008, Neeson was best known as an actor associated with his roles in historical epics like Rob Roy and Michael Collins. However, after Neeson appeared in the film Taken, released that year, his career took on a whole new direction. The film, which details what happens when an American teenager is kidnapped abroad and her father, an ex-CIA operative, decides to take on the mission of finding her himself, became a worldwide smash, propelling Neeson back to the forefront of pop culture and revitalizing his career.
In the years since the release of Taken, Neeson has appeared in the film's multiple sequels and made a name for himself as one of the all-time great action film stars. A few of his action credits over the past few years include movies like A Walk Among the Tombstones, The A-Team, and The Grey.
Liam Neeson's latest film is yet another action flick
Neeson's latest movie, The Ice Road, sees the star take on yet another challenging action role. This time, Neeson plays Mike, an ice driver who leads a rescue mission to save a group of Canadian miners who are trapped in a collapsed diamond mine. With deadly frozen roads and worsening conditions, Mike's mission seems near-impossible.
The Ice Road will be available to stream on Netflix beginning on June 25, and for fans of Neeson, it's a great opportunity to see the beloved star in a new environment.
Liam Neeson's 'The Ice Road' co-star wants him to do romantic comedy films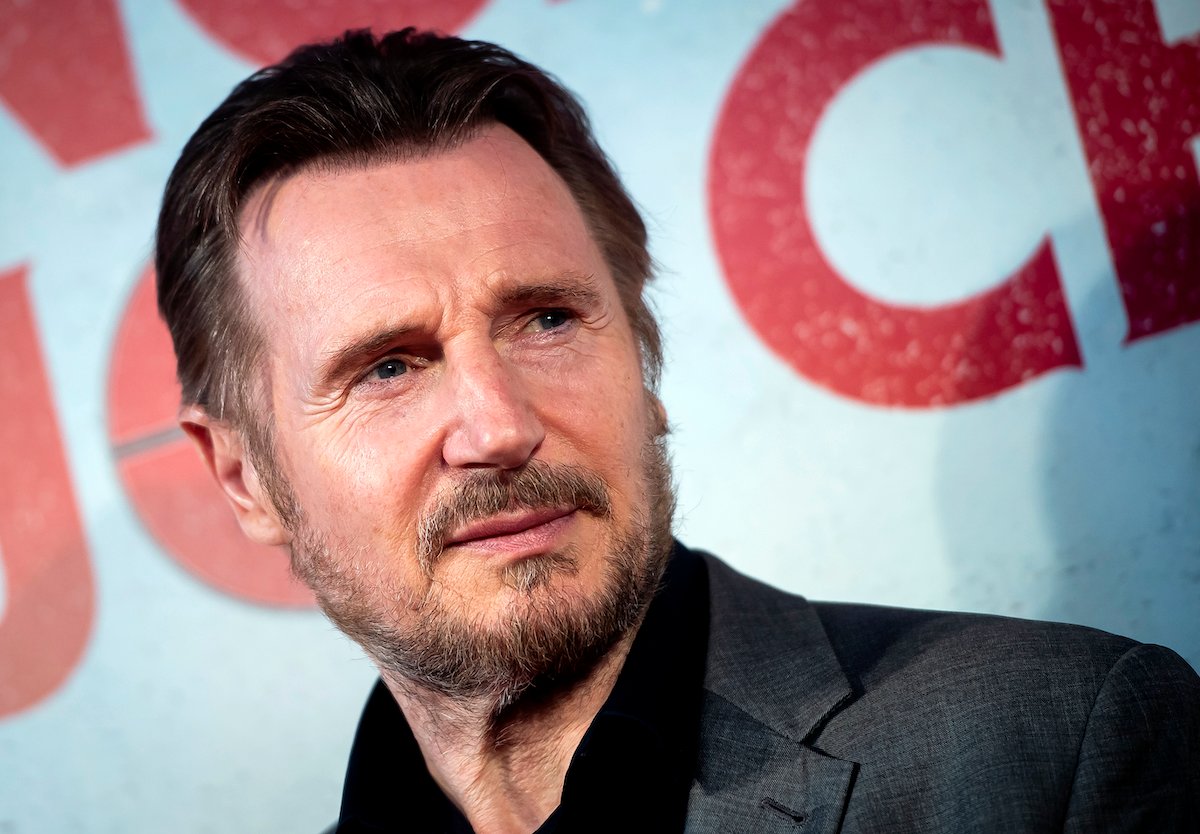 Recently, Neeson and his co-star, Amber Midthunder, opened up to Entertainment Tonight about The Ice Road, and their unique working relationship. Neeson admitted that he loves being affiliated with action movies, saying "I've been so lucky. It's good. I like hanging out with these stunt guys. I like choreographing the fights." Still, Neeson stated that he's ready to try something new in the future, revealing that he would like to appear in "English romantic comedies, you know?…something like a grandfather."
Midthunder chimed in, saying "I wanna see him in a romantic comedy!" Midthunder and Neeson, who have worked together in the past on the film The Marksman, played around several more times during the course of their interview, with Midthunder joking at one point "It's hard to act with Liam, especially in an action movie. He's not done many…Aside from the fact that Liam and I hate each other, [making the movie] was fantastic. It was really good."
Neeson also showed his playful side with the young actor, calling her a "fantastic talent" and saying "the only downside was having to act with Amber Midthunder again, especially because she's playing a cool lead. That was a bit of a trial every day."
RELATED: Liam Neeson Credits 'Taken' With Helping Him Get Over the Tragic Death of His Wife Natasha Richardson