'Licorice Pizza': Leonardo DiCaprio's Dad Has a Cameo With a Real-Life Connection That Made Him Perfect for the Role
Leonardo DiCaprio's dad has a cameo in 'Licorice Pizza.' One amusing fact about his past made him the perfect fit for the role in Paul Thomas Anderson's new film.
Licorice Pizza introduces several surprise celebrity connections, including Haim bandmember Alana Haim and Philip Seymour Hoffman's son, Cooper. The Paul Thomas Anderson film also includes small roles for big actors, such as Bradley Cooper and Sean Penn. Even Leonardo DiCaprio's father, George DiCaprio has a short cameo. He recently revealed an amusing real-life connection that made DiCaprio's dad perfect for the Licorice Pizza role.
What is 'Licorice Pizza' based on?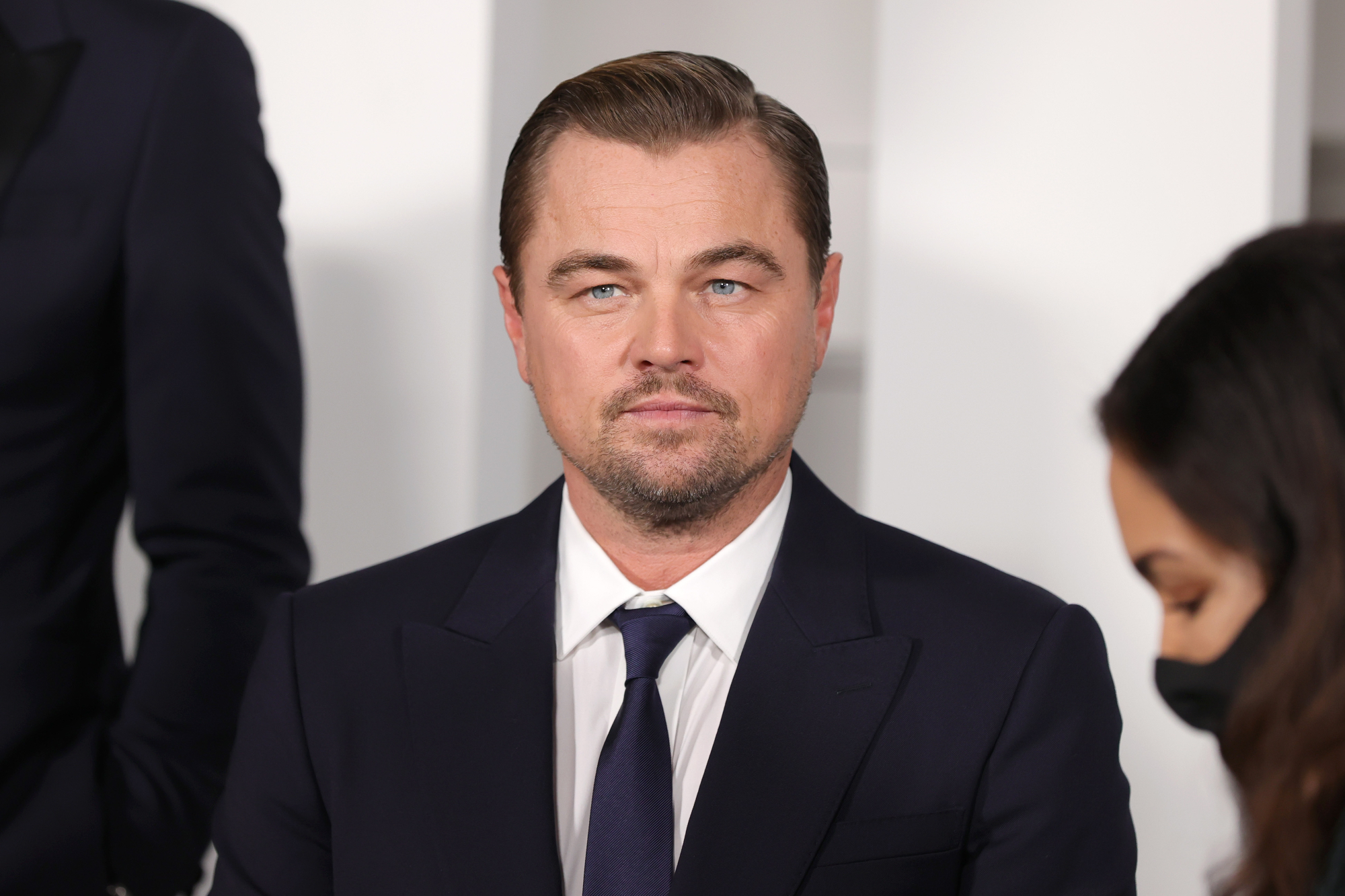 Licorice Pizza is an odd movie title that sounds like two random words mashed together. The project had several previous working titles, such as Soggy Bottom. However, Anderson ultimately committed to Licorice Pizza. It's a reference to an iconic Southern California record store chain that went by the name. It was rather popular in the 1970s and 1980s, although it's no longer around in the present day.
The legendary store isn't in Licorice Pizza, although the film is set around the San Fernando Valley, including mentions of Encino and Sherman Oaks. Anderson crafted a love letter to the San Fernando Valley in a way that easily transports audiences back to the location's time period.
Leonardo DiCaprio's dad had a cameo
Entertainment Tonight interviewed DiCaprio at the Don't Look Up premiere. He briefly talked about the excitement of his father having a cameo in Anderson's Licorice Pizza. However, he hasn't had the chance to catch the movie himself quite yet. Nevertheless, he sounds proud of his father. DiCaprio revealed a fun real-life connection between his father and his past.
"Licorice Pizza," DiCaprio said. "I haven't seen it yet, but my dad, George DiCaprio has a cameo in a Paul Thomas Anderson movie. Today was a good day."
Entertainment Tonight explained how he sold water beds in the movie, so they asked him to confirm if his father ever sold water beds in real life. "That's right," DiCaprio confirmed. "He sold water beds."
The New York Times' Kyle Buchanan shared on Twitter how DiCaprio joined the cast.
"I created a picture of a guy who owned a wig shop that sold these water beds, and I couldn't put my finger on it," Anderson said. "I kept saying, 'Who do I know that looks like this?' And like a bolt of lightning, I remember like, 'Leo's dad looks exactly like this.' So I tracked him down, asked him if he'd ever be interested in being in a film. He said 'Sure.'"
How to watch 'Licorice Pizza'
Licorice Pizza is currently playing exclusively in select theaters. It opened on Nov. 26 in New York and Los Angeles. Both cities are playing the movie in 70mm film, which is an exciting addition for film connoisseurs. It's playing in LA at the Regency Village Theatre in Westwood. Meanwhile, it's playing at New York's Lincoln Square 13 AMC Theatre, Village East, and the Alama Drafthouse Cinema Brooklyn 7.
Anderson's newest film will expand to a nationwide release starting Dec. 25. No streaming plans are in the cards quite yet, although that will surely be in the film's distribution future. Stay tuned for where to stream Licorice Pizza.
The world can see Leo in his newest movie Don't Look Up now in theaters and on Netflix streaming starting on Dec. 24.