Lidia Bastianich Says Her Late Mom's Chicken and Potatoes Dish 'Is a Perfect Mother's Day Weekend Dinner'
Celebrity chef Lidia Bastianich says her late mother, Grandma's, chicken and potatoes dish is a family favorite, and a winner for Mother's Day dinner.
On her popular television cooking shows, celebrity chef Lidia Bastianich can be counted on to share delicious, simple, and economical recipes that easily feed a crowd.
One of those meals is a recipe Bastianich said is a family favorite. And it's perfect to make in celebration of moms everywhere: her own mother's hearty and satisfying chicken and potatoes.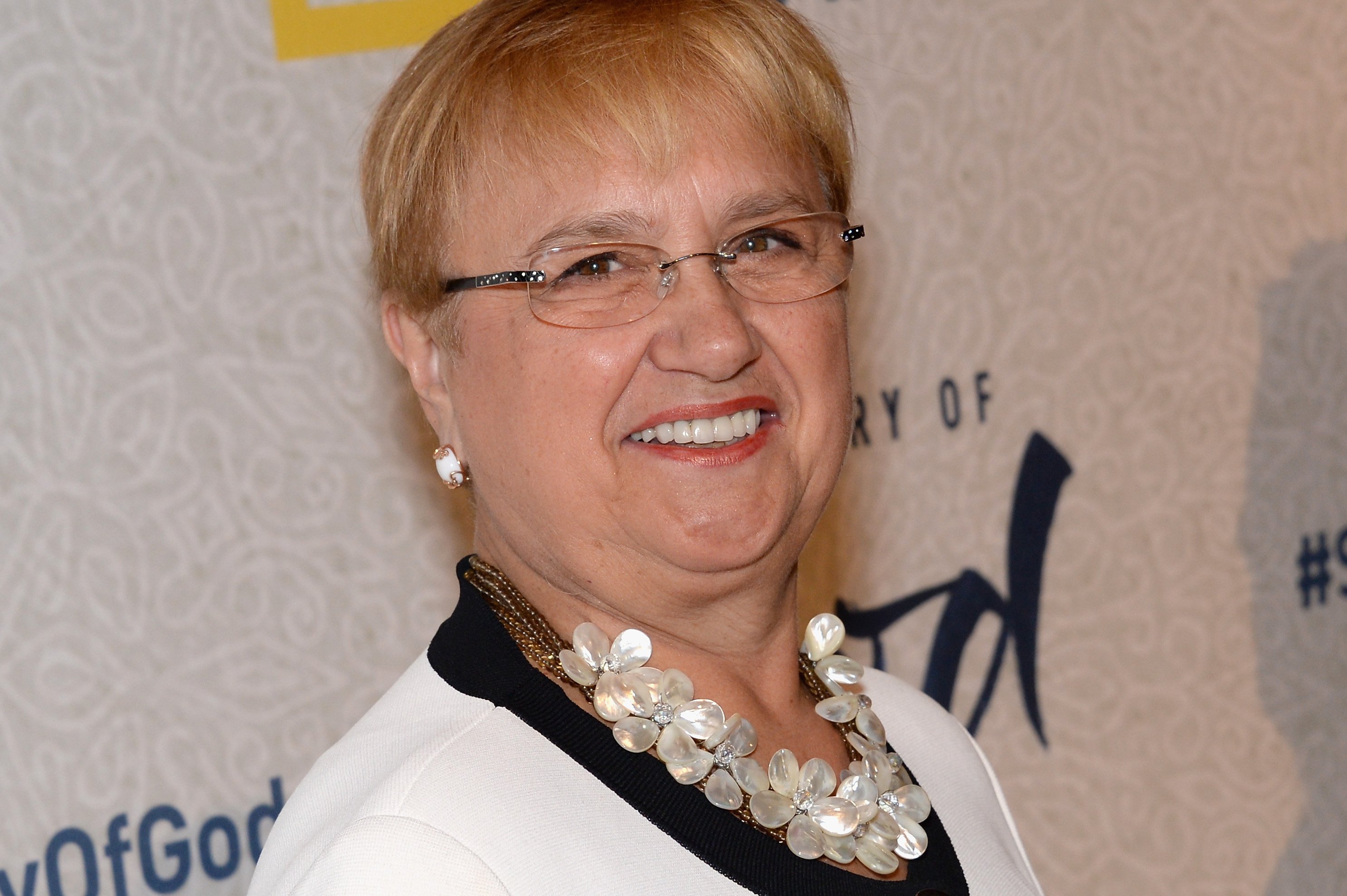 Bastianich's mom, who was lovingly called Grandma, died recently
The chef's mother was Erminia Motika, but viewers of her programs came to know her as "Grandma," her family's term of endearment for her. Motika died in 2021 at age 100.
Bastianich announced her death to fans last year, opening up in a social media post. "My dear mother, Erminia, affectionately known as 'Grandma' passed away quietly at home with me and the immediate family several days ago," she wrote at that time. "Our team will be dedicating many of my future posts to her as we get through this difficult time."
She also paid tribute to her mother in her 2011 cookbook Lidia's Italy in America: "This book is dedicated to all of the immigrants like my mother, Erminia, who left behind their country and families to come to America in search of a new life, in search of opportunity so their families and children could have a life of freedom and a chance at a better life."
Grandma's chicken recipe gets made 'on most Sundays'
In the same cookbook, the Lidia Celebrates America star included her recipe for Chicken Vesuvio. It's a "signature Italian dish from Chicago" made up of "a whole chicken cut up in pieces with potatoes, peppers, peas, and lots of garlic and oregano."
The chef shared that, in her family a comparable meal, "Grandma's 'chicken and potatoes," was enjoyed regularly. "At our house, it is everybody's favorite, and we do make it on most Sundays."
She also tweeted about the recipe as ideal for treating moms to a homemade feast of a dish, highly recommending it as "a perfect Mother's Day weekend dinner idea."
The chef added her own variations to the tried-and-true meal
Bastianich wrote in Epicurious (where you'll find the complete recipe) about Erminia's original dish. It may be basic-sounding but it's anything but basic in flavor.
The meal's stars, chicken and potatoes, are "fried together in a big skillet so they're crisp and moist at the same time."
The PBS host adds that she tries to remain loyal to her mother's recipe of "chicken, small potatoes, a bit of onion, and fresh rosemary" but admits she can't help "playing around." At times, she'll add sausage "or capers or olives."
Her most recent twist on the recipe features zesty cherry peppers and bacon strips: "Cherry peppers are plump golf-ball-sized antipasto peppers in vinegar that … imbue the dish with a mellow heat that I love."
Bacon also makes an appearance in the bestselling author's recent version of the "chicken-and-potato tradition." And the presentation is a playful one: "We roll bacon slices into little bundles, pin each one closed with a toothpick, and caramelize them along with the chicken. The bacon fat slowly renders and lends the meat a layer of flavor that's picked up by the potatoes and onions too.
"By the end of cooking, the rolls have turned into crisp morsels that are a treat to eat with the juicy chicken and tender potatoes." Just be careful, Bastianich warns, "to remove all the toothpicks!"