The 'Like a Virgin' Line from Train's 'Hey, Soul Sister' Isn't About Madonna
Train's "Hey, Soul Sister" includes the line "Like a virgin, you're Madonna." During an interview, Train's Pat Monahan said the song was not referencing Madonna, the pop star. Monahan also revealed the track was partly inspired by the Burning Man festival even though he had never attended Burning Man when he wrote the song.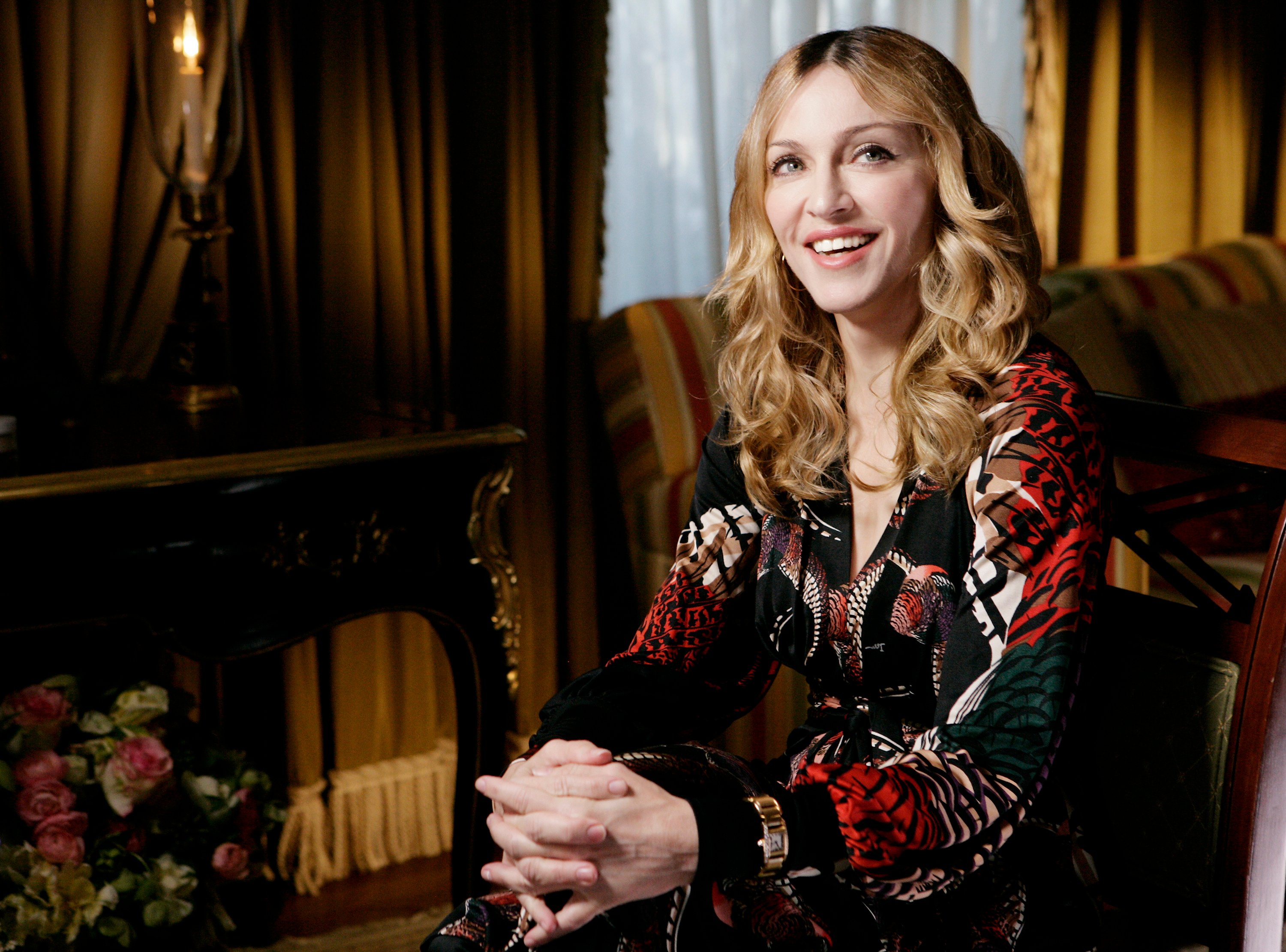 'Hey, Soul Sister' has a music video that has nothing to do with the origin of the song
During a 2015 interview with BuzzFeed, Monahan discussed the origin of "Hey, Soul Sister." It was inspired by Burning Man, the counter-cultural Burning Man festival. "That song I wrote really quickly," Monahan recalled.
"That was like two hours — I wrote it with some friends in New York, and I had never been to Burning Man but everyone around me was going to Burning Man, and that song made me think of my wife dancing around this burning man," he said. "So the whole song was about Burning Man, and then we shot a video that had nothing to do with it."
Monahan revealed he wanted to go to Burning Man with his wife someday. The couple planned on going after their kids grew up.
The Madonna who inspired 'Hey, Soul Sister' was not a pop star
Monahan said he wasn't comparing his wife to Madonna in "Hey, Soul Sister." "Well, I wouldn't compare my wife to Madonna — I think Madonna is fine, but I think my wife is f****** awesome," he said. "So it was just what worked in the song, and I probably was actually thinking about Madonna, not the pop star." 
"I think I was thinking of Mary, the mother of Lord Jesus," Monahan said. For context, "Madonna" — which translates to "My Lady" — is a traditional name for the Virgin Mary, and this is what Monahan was referencing. "She was also a virgin like the pop star," Monahan added. "But it's not religion, because I'm not religious at all."
The way the world reacted to Train's 'Hey, Soul Sister'
"Hey, Soul Sister" became a massive hit. The song peaked at No. 3 on the Billboard Hot 100, remaining on the chart for 54 weeks. None of the band's other songs charted as highly in the United States. "Hey, Soul Sister"'s parent album, Save Me, San Francisco was a hit as well. The album peaked at No. 17 on the Billboard 200 and stayed on the chart for 110 weeks.
"Hey, Soul Sister" became a success in the United Kingdom. The Official Charts Company reports the song reached No. 18 in the U.K., staying on the chart for 50 weeks. Meanwhile, Save Me, San Francisco reached No. 33 and lasted on the chart for four weeks. "Hey, Soul Sister" was a massive hit, even though the biblical reference in the lyrics might have gone over some fans' heads.