Lil Uzi Vert's $24 Million Diamond Face Implant Can Fracture the Skull, Professional Piercer Warns
Celebrities live different lives from the rest of us. It just comes with the territory. Whether it's Birdman dropping $2.5 million on a car, Kim Kardashian's $4,200 skincare routine, or Lady Gaga's $47,000 ghost detector, their relationship with money and how they present themselves to the world is just not the same as their fans. 
While it's unlikely that many of us watching celebrities spend their cash from a distance will have the means to follow suit, they can start trends. Paris Hilton, after all, made handbag dogs a thing. When it comes to personal fashion choices, Lil Uzi Vert's pricey diamond face implant is one professional piercers are warning against. Don't try this at home.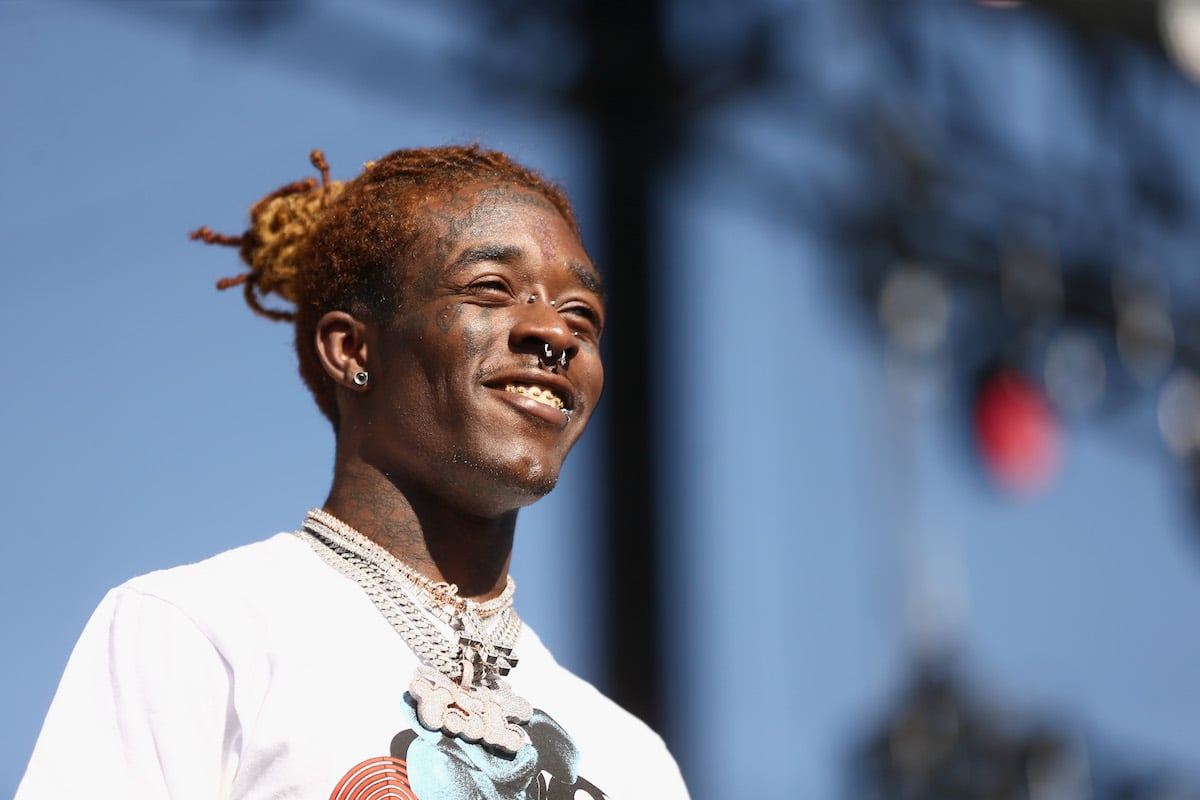 Lil Uzi Vert is worth millions from a successful rapping career
Born in Philadelphia in 1994, Lil Uzi Vert today enjoys his status as one of the most talked-about rappers. The artist was still in grade school when he started rapping, quickly honing his signature, rapid-fire style that earned him his nickname.
"Lil Uzi" is a reference to his fast-paced vocalizing, and "Vert" is short for "Vertical," a reference to height. He released his first EP in 2014, but it was his 2017 appearance on the Migos' song "Bad and Boujee" that really set his career into motion. 
That same year, he had singles climbing the charts and got named to Forbes' Hip Hop cash princes list. To date, he's been nominated for two Grammy awards and has had high-profile collaborations with musicians like Mac Miller, Migos, and Post Malone.
In 2019, he shocked fans by declaring himself done with the industry: "I wanna take the time out to say I thank each and every one of my supporters, but I'm done with Music. I deleted everything. I wanna be normal… I wanna wake up in 2013. You are free."
It didn't last, however, as the rapper came back swinging with back-to-back albums in early 2020 released just a week apart. 
Lil Uzi Vert has a distinctive facial piercing
RELATED: Lil Uzi Vert's Jeweler 'Didn't Think He Was Serious' About His $24 Million Diamond Implant
Plenty of fans known Lil Uzi Vert primarily for his performances and songs, but he's also made a lot of headlines that have made his name recognizable even to those who don't listen to his work.
In February 2021, Lil Uzi Vert set the internet alight with a post captioned "Beauty is pain." The accompanying image showed the rapper's face with a giant diamond implanted into his forehead. 
As details emerged, the world learned that yes, the implant was real. The rapper opened up about the fact that he had been eyeing the $24 million diamond since 2017, and once it was in his possession, he wanted a unique way to showcase it. Body modifications are nothing new for Lil Uzi Vert, who has tons of tattoos and piercings, but this particular choice was shocking for many fans and earned him some mockery, including comparisons to Marvel's character Vision.
In the aftermath of the bizarre decision to have his prized stone implanted into his head, Lil Uzi Vert explained that he wanted to make sure it stayed put. He added, "$24 million on a ring is the stupidest idea because I'm gonna look down and that ring ain't gon' be there… I know me."
Professional piercers warn against face implants
The procedure for implanting a diamond on one's face (or anywhere else, for that matter) is called a transdermal implant, and it involves putting a titanium bar with holes under the skin's surface. Those holes are then used to anchor the stone, which is mounted on tiny screws.
As Vice reports, "the healing process would take three to six months, during which Uzi has to wear the diamond at all times, should only rinse off the area twice a day with saline water, then dab dry with a paper towel, and avoid playing with it. Anything more could lead to infection, and that could get nasty as hell."
Their interview with professional piercers Roman Reyes and Matt Mayfield also came with warnings. Lil Uzi Vert's face implant comes with increased hazards, and a headbutt against someone or something could lead to a skull fracture. Ouch. 
RELATED: Why Did Lil Uzi Vert Release Two Albums in Two Weeks?