Lily Tomlin on Working With Sean Murray in 'NCIS'
Lily Tomlin on what it was like working with Sean Murray and the 'NCIS' team when she guest-starred on the hit, long-running crime procedural.
Lily Tomlin's body of works spans decades and genres. Who can forget her turn as Earnestine the Telephone Operator in Laugh-In or her starring role in 9 to 5 across from Jane Fonda and Dolly Parton? There's also the comedy/sci-fi hit, The Incredible Shrinking Woman, Big Business, and, more recently, the Netflix original Grace and Frankie. She remains one of the most celebrated actors of her time, often snagging awards for her comedic prowess.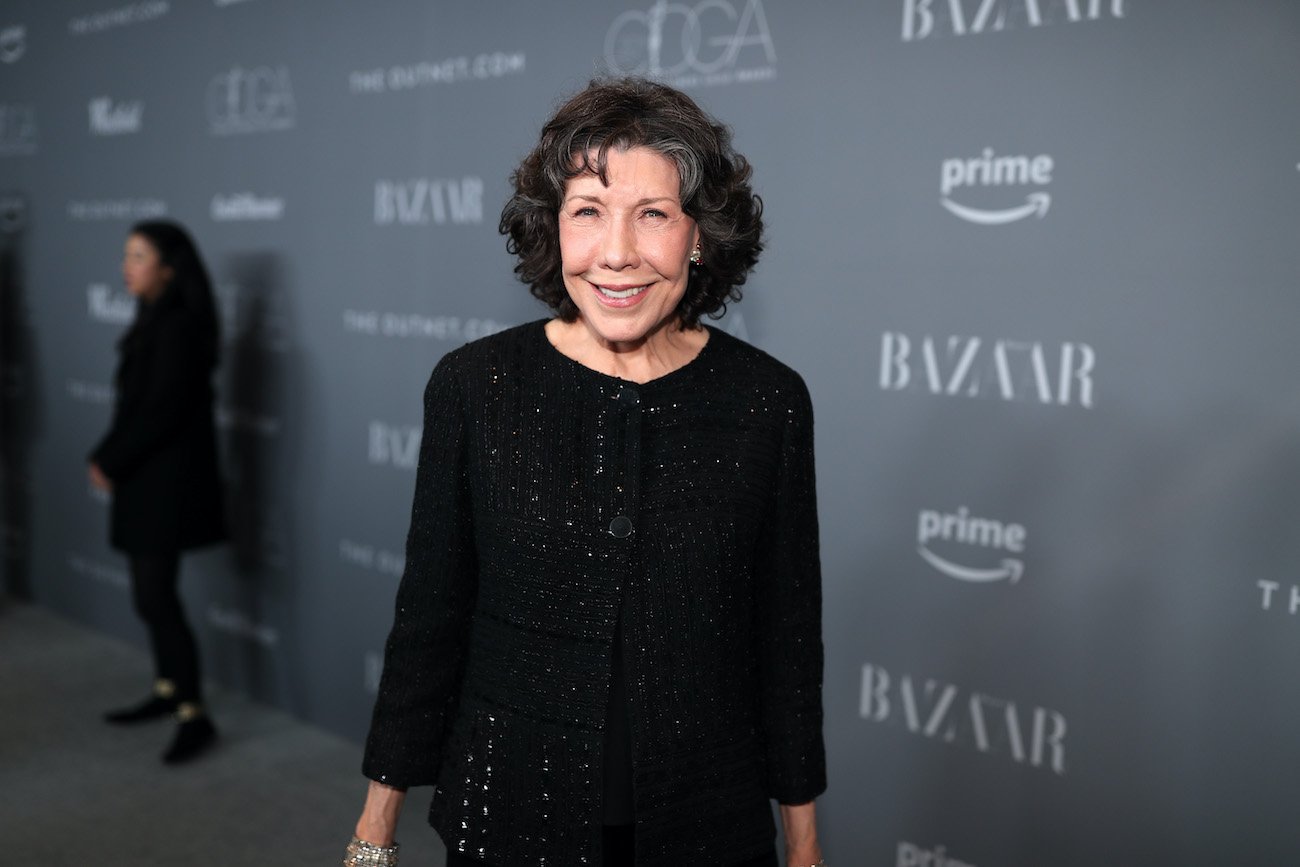 In short, Tomlin is one of the few who has the liberty to deny and accept opportunities as she pleases. Thus, her role in NCIS was a shock to many; yet, who can turn down the opportunity to work with Mark Harmon? And, though her stay was short-lived, it was a pleasant surprise for fans of the crime procedural. During an interview with AssignmentX, Lily Tomlin discussed her role in NCIS and gave some kudos to Sean Murray. 
Lily Tomlin talks about her 'NCIS' character, Penelope
In her NCIS episode titled "The Penelope Paper," Lily Tomlin portrays McGee's grandmother. She is a smart scientist who boasts quite the atypical disposition — when compared to her NCIS kin and the show's former guess stars. However, her energy and positivity are contagious, as she eschews the word "grandmother" for its patriarchal vibe, supports natural remedies to healthcare, and instructs others on Bonzai tree care. When talking about her role in the show, Tomlin said: 
Well, she's a scientist, she's very sharp. She was an admiral's wife for many decades before he died and of course she's the mother of McGee's father. It's a really good part. I was very delighted to get it. And it's a wonderful company. They're a military family and they're very science-minded, so they're not overly emotional. 

AssignmentX
Tomlin's character is a departure from former guest stars, but her character depiction meshed perfectly with her skills as an actor.
Lily Tomlin on working with Sean Murray 
Tomlin went on to hone in on her scenes with Sean Murray. Since she portrayed his grandmother, they shared several moments together in front of the camera. She said:
…We had this opportunity and Sean Murray is so darling. He kills me. When I'm doing scenes with him, he's just so intense and he's worried. It's kind of a breakthrough with [McGee]. His grandmother, my character, makes a connection with him and we both come to a new place. And [the NCIS team is] a wonderful company.

AssignmentX
Lily Tomlin may not have had a prolonged stay in NCIS, yet she left a mark. And, based on what she had to say about the show, it seems as if she would be willing to return…should the opportunity ever present itself.