How Linda Ronstadt Reacted When a Journalist Said Her Songs Paved the Way for a Lady Gaga Album
A journalist once claimed Lady Gaga owed a lot to Linda Ronstadt's songs. Subsequently, Ronstadt discussed her opinion on the matter. The journalist in question wasn't the only notable person to compare Gaga and Ronstadt.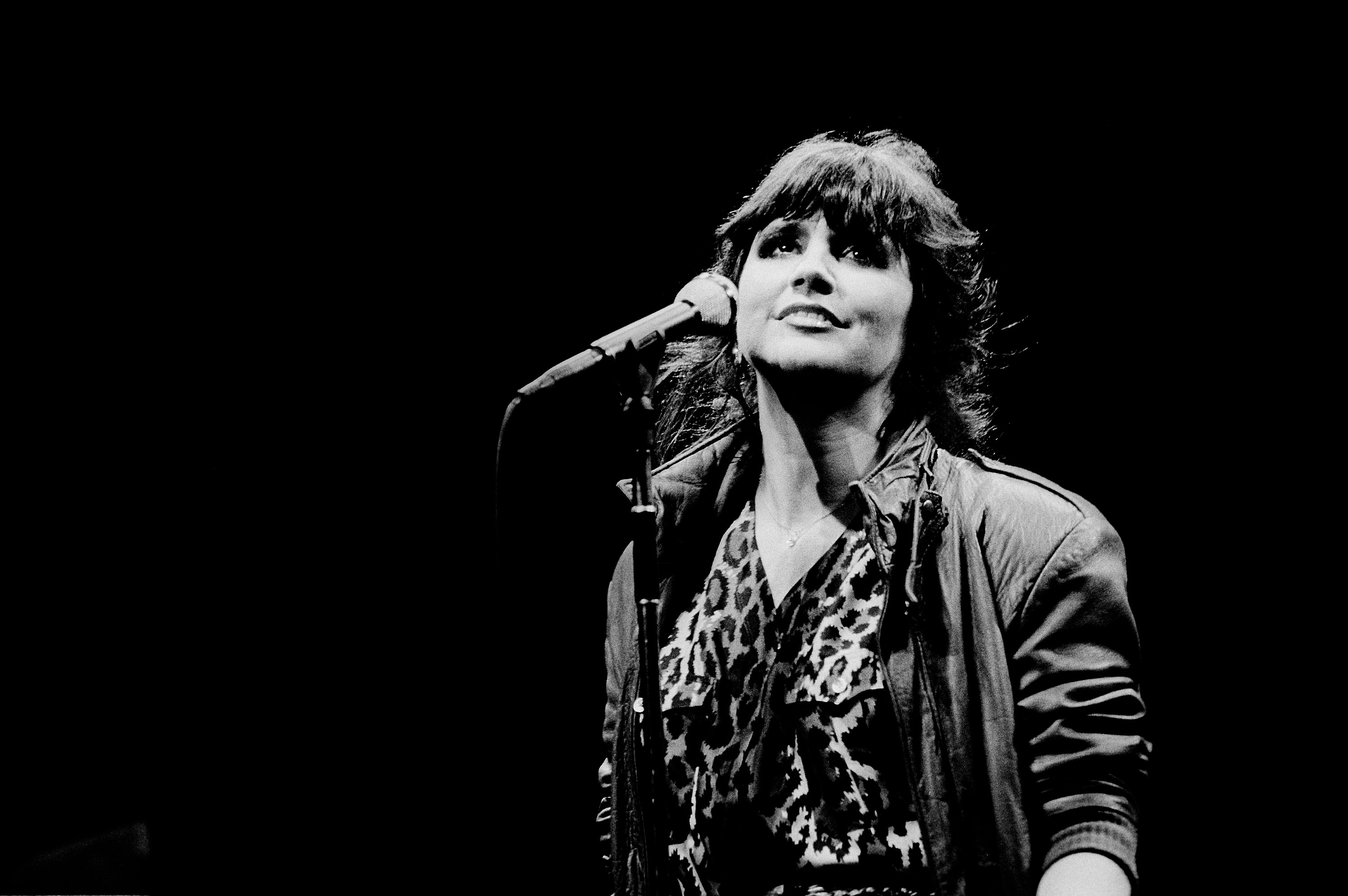 The songs Linda Ronstadt sang when she was tired of being a rock star
During an interview with Michael Schulman of The New Yorker, Ronstadt revealed she grew tired of being a rock star. She decided she wanted to sing an album of songs from the Great American Songbook. The Great American Songbook generally refers to a loosely defined group of American jazz numbers, show tunes, and pop songs from the time before rock 'n' roll truly dominated the airwaves. Ronstadt recorded several albums of covers of songs from the Great American Songbook, the first being What's New.
Ronstadt received pushback for this. "In fact, Joe Smith [the chairman of Elektra/Asylum Records] even came to my house to beg me not to do it," she recalled. "He said, 'You're throwing your career away.' I'd been away so long working on Broadway." Regardless, the audience at Radio City Music Hall responded well when Ronstadt performed standards.
RELATED: Linda Ronstadt Realized She Had to Cover This Song While Listening to It With 1 of The Eagles
Did Linda Ronstadt think she paved the way for some of Lady Gaga's songs?
"When I see something now like Lady Gaga recording a standards album with Tony Bennett, it seems like she owes you a debt," Schulman said. Schulman was referring to Gaga and Bennett's collaborative album Cheek to Cheek. The album featured covers of songs from the Great American Songbook.
Ronstadt didn't buy Schulman's theory. "Well, she owes me nothing," Ronstadt replied. "She's got enough talent to make it on her own. But, up until then, attempts by female pop artists to go back and do standards had not been successful. And Joan Baez had tried to record in Spanish, and that didn't work. It depends on what the audience is expecting of you."
RELATED: Lady Gaga Wrote 1 of Britney Spears' Most Forgotten Songs
Schulman wasn't the only one to connect Cheek to Cheek to Ronstadt's take on standards. Robert Christgau is a famous music critic. In the review of Cheek to Cheek on his website, he says Gaga's work on Cheek to Cheek was superior to Ronstadt's standards. "Gaga grabs these standards as Linda Ronstadt never did and Annie Lennox should be tried for trying — rock-'em sock-'em uptempo, not quite overripe on ballads, and having a ball both ways," he wrote. He praised Gaga's enthusiasm on the album, as well as her vulgarity.
How the world reacted to Lady Gaga's 'Cheek to Cheek'
Although Cheek to Cheek was far from Gaga's usual sound, it was a success. The album peaked at No. 1 on the Billboard 200, remaining on the chart for 30 weeks. Notably, however, none of the album's singles were hits on the Billboard Hot 100.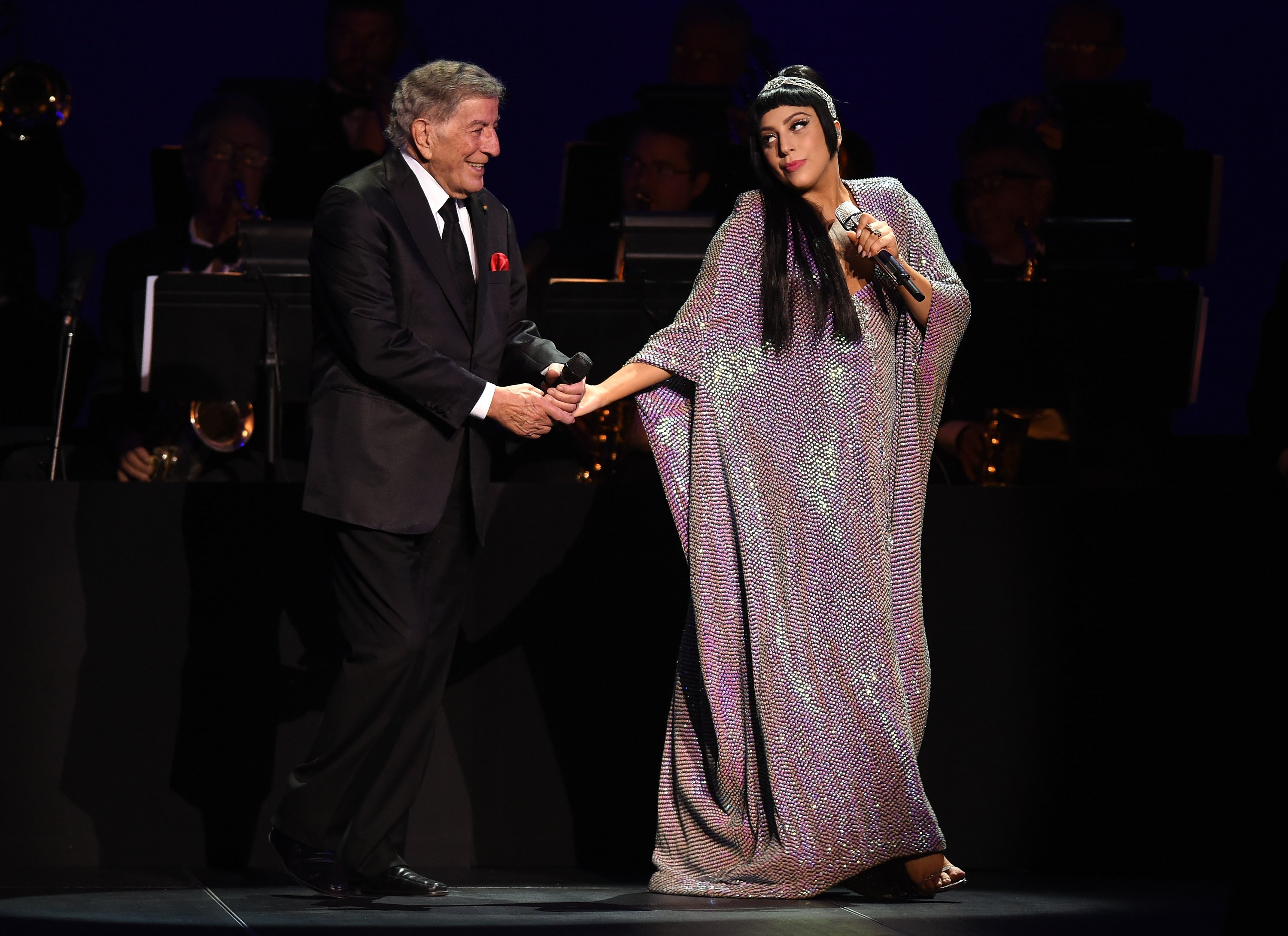 RELATED: Why U2's Bono Thinks Lady Gaga's 'Born This Way' Is a Perfect Song
Cheek to Cheek was a success in the United Kingdom as well. The Official Charts Company reports the album peaked at No. 10 in the U.K., staying on the chart for 14 weeks. Just like in the United States, none of the album's singles charted in the U.K. Cheek to Cheek gained some popularity — whether or not Ronstadt paved the way for it.