Lip Reader Says Kate Middleton Had 3 Words for Prince William When She Saw Prince Louis on the Balcony
According to a lip reading expert, Prince Louis' balcony appearance at Trooping the Colour included a moment when Kate Middleton told Prince William to 'look at' their son.
TL; DR: 
Prince Louis stood on the balcony of Buckingham Palace during Trooping the Colour on June 2, 2022. 
A lip reader says the 4-year-old royal had Kate Middleton doting on him to Prince William.
Prince Louis' balcony appearance wasn't his only memorable Platinum Jubilee weekend moment.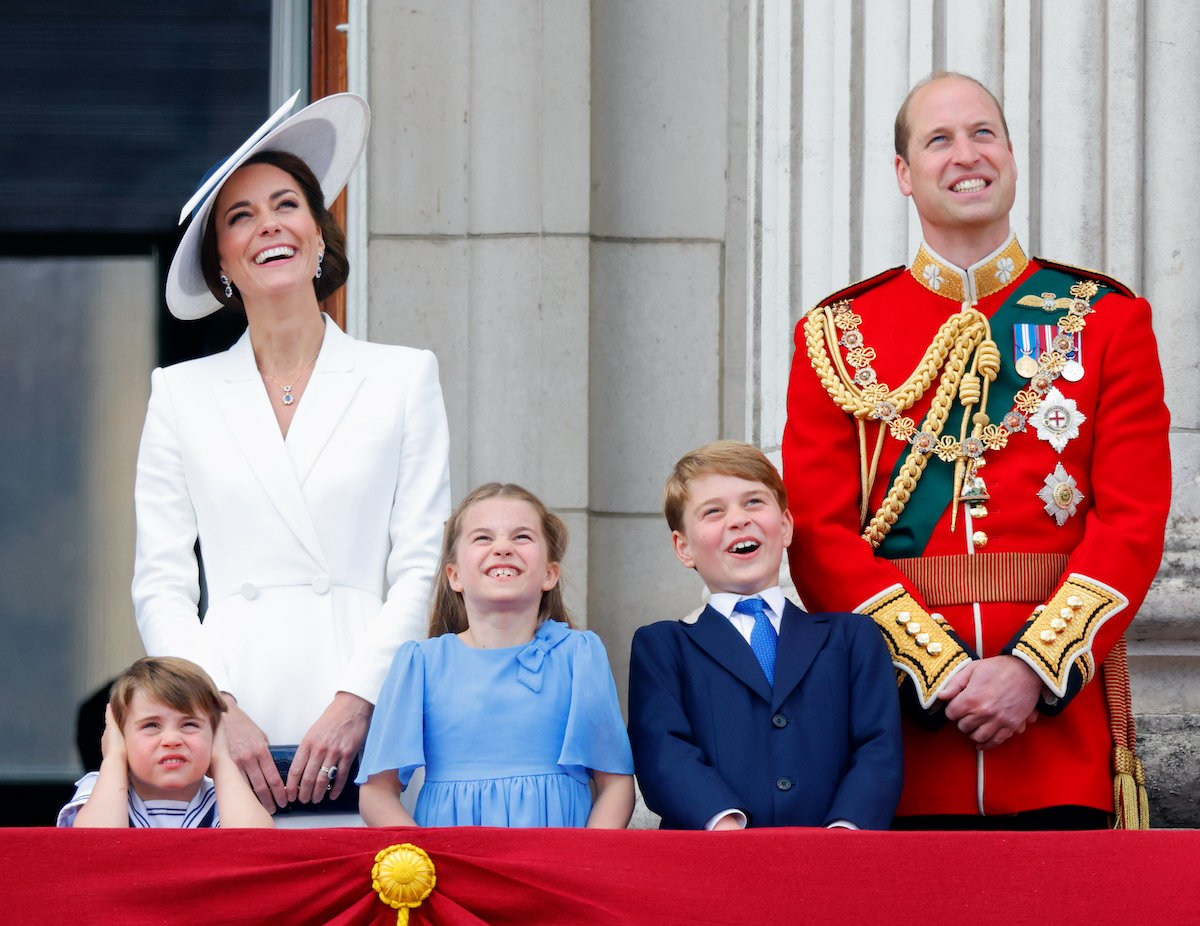 Platinum Jubilee weekend included a Prince Louis balcony appearance. While he was busy stealing the show with his varying facial expressions a lip reader says Kate Middleton wanted Prince William to notice their son. 
Prince Louis joined Kate Middleton and Prince William on the Buckingham Palace balcony during Trooping the Colour 
Queen Elizabeth II's Platinum Jubilee celebrations, which marked her 70 years on the throne, kicked off on June 2, 2022. Crowds flooded the streets around Buckingham Palace for her annual birthday parade. 
The Duke and Duchess of Cambridge were there along with their three kids, George, 8, Charlotte, 7, and Louis 4. Per tradition, the parade, officially known as Trooping the Colour, included royals standing on the balcony. 
This year Queen Elizabeth invited only working royals to join her. Among the likes of Prince Charles, Camilla Parker Bowles, and more were George, Charlotte, and Louis. The royal kids stood with their parents during a flyover. 
However, it was Louis who stole the show. He appeared to experience practically the entire spectrum of human emotion as he donned a sailor suit reminiscent of one of William's childhood Trooping the Colour outfits. One moment Louis looked bored. Another he looked annoyed, covering his ears. Other times he looked excited. 
A lip reader says Kate Middleton told Prince William to 'look at' their son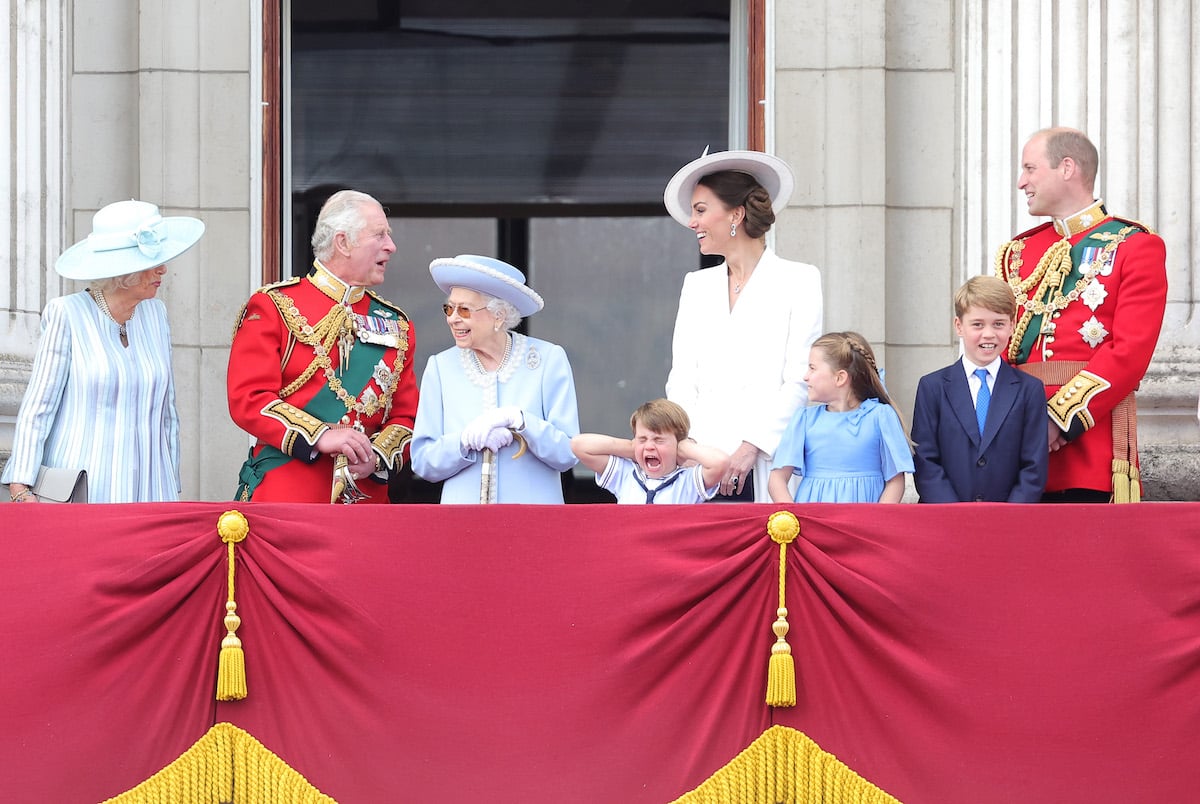 Per a lip reader who spoke to the UK's Mirror following Trooping the Colour, Kate said three words to William concerning Louis on the balcony. Jeremy Freeman, an expert in lip reading, told the outlet Kate remarked to William, "Look at him," referring to their youngest. 
The comment came when planes soared overhead and Louis covered his ears. Freeman shared that Queen Elizabeth seemed to say, "Ohh fun," when planes formed a 70 in the sky. Meanwhile, Kate added "Amazing," and Charlotte remarked with "Wow." 
As for Louis, Freeman said he had a different reaction from his sister, mom, and great-grandmother. According to the lip reading expert, the little royal said, "Whoa, that was loud." 
Prince Louis had another memorable moment during Platinum Jubilee weekend 
Louis took social media by storm during Trooping the Colour. However, it wasn't the only time during Platinum Jubilee weekend he drew attention for his silly antics. 
On June 5, 2022, the final day of festivities, Louis appeared to be over all of it. He was seen shushing Kate during a pageant, giving his mom a few choice hand gestures. 
Once again, Louis became responsible for another memorable moment from Platinum Jubilee weekend. His facial expressions were back, with Louis letting his excitement and annoyance shine just as bright as the royal family's crown jewels.