'Little Fires Everywhere': The '90s Easter Eggs in Kerry Washington and Reese Witherspoon's Show Explained
'Little Fires Everywhere' stars Kerry Washington and Reese Witherspoon, and takes place in 1997. Here is the history behind some of the '90s Easter eggs in the show.
Little Fires Everywhere takes place in 1997. There's plenty of drama to keep Kerry Washington and Reese Witherspoon occupied, but there's lots of extra '90s candy for viewers to enjoy. Witherspoon plays Elena Richardson, whose house burns down in the opening scene. The show flashes back to when Elena met Mia Warren (Washington), and their fraught relationship begins to explain who set the fire.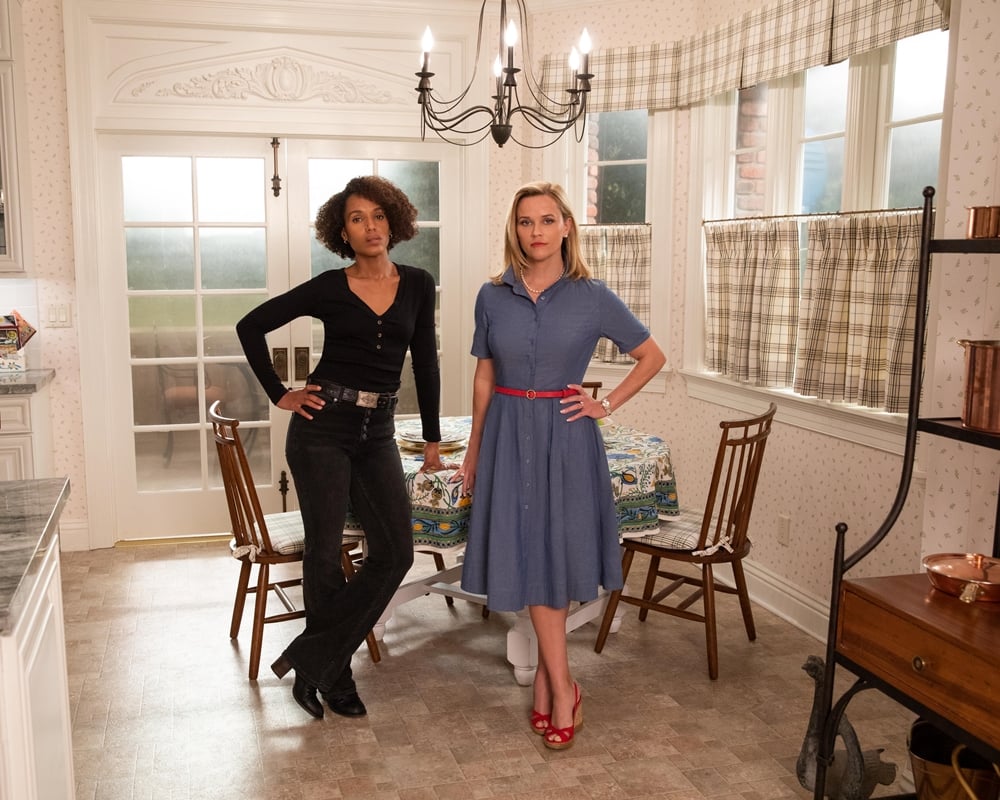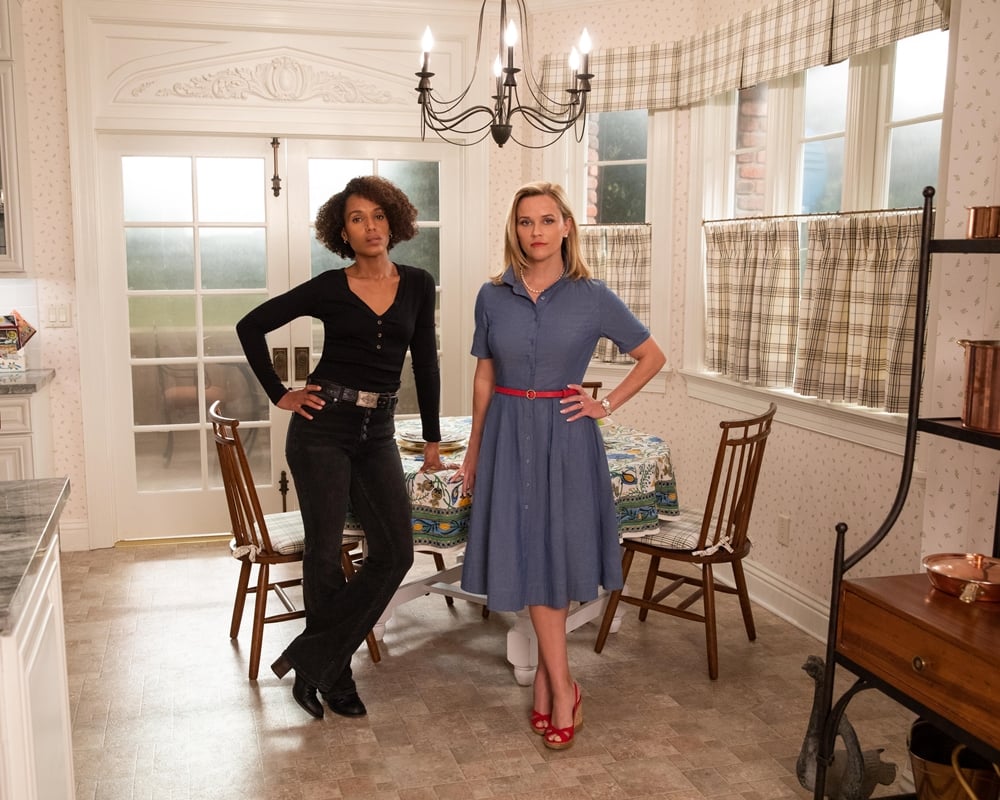 Liz Tigelaar adapted Celeste Ng's book. The first three episodes of Little Fires Everywhere premiered March 18 and new episodes drop every Wednesday on Hulu. Here is the background behind some of the '90s Easter eggs from the first hour of Little Fires Everywhere.
'90s music in 'Little Fires Everywhere'
After the opening titles, the first song on the Little Fires Everywhere soundtrack is Annie Lennox's 1993 song "Little Bird." It sounds like the right sort of female empowerment theme to kick off Elena's morning. 
When Elena's son Trip (Jordan Elsass) and Mia's daughter Pearl (Lexi Underwood) are painting her room, Counting Crows' 1993 song "Rain King" is playing. Four years after each song's release, they could conceivably still be in Top 40 radio rotation. Radios were also places people used to listen to music in 1997.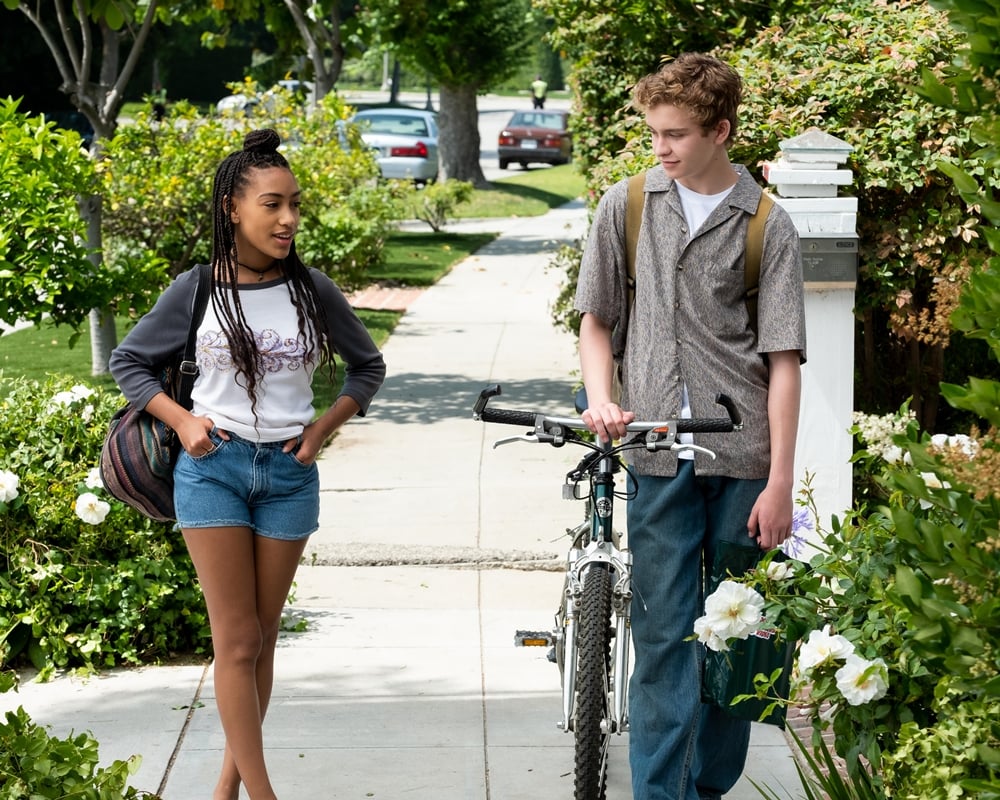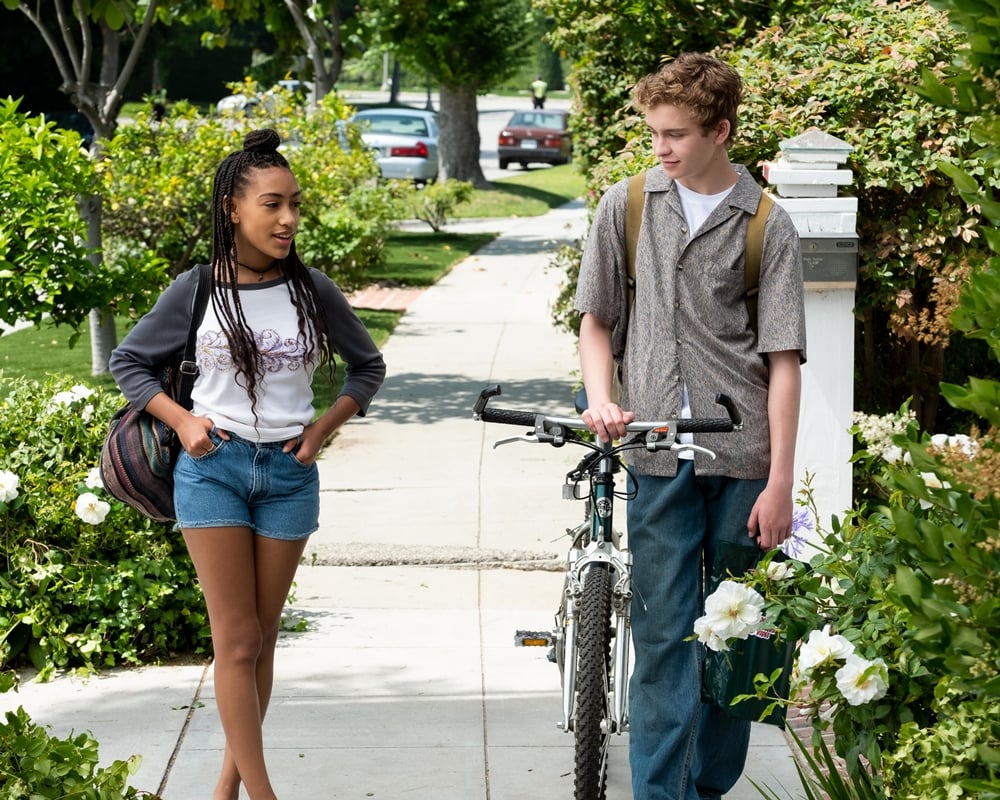 There is also a cover of "Sex and Candy" but it is not Marcy Playground's 1997 recording. Little Fires Everywhere went with a cover by Unions they released in 2016.
Reese Witherspoon has a car phone in 'Little Fires Everywhere'
Car phones were still a relatively new luxury in 1997. In the '80s, only rich people had phones in their cars, but by 1997 it would be reasonable to think a well-off family like the Richardsons would have one. We were still a few years off from everyone carrying a phone in their pocket though.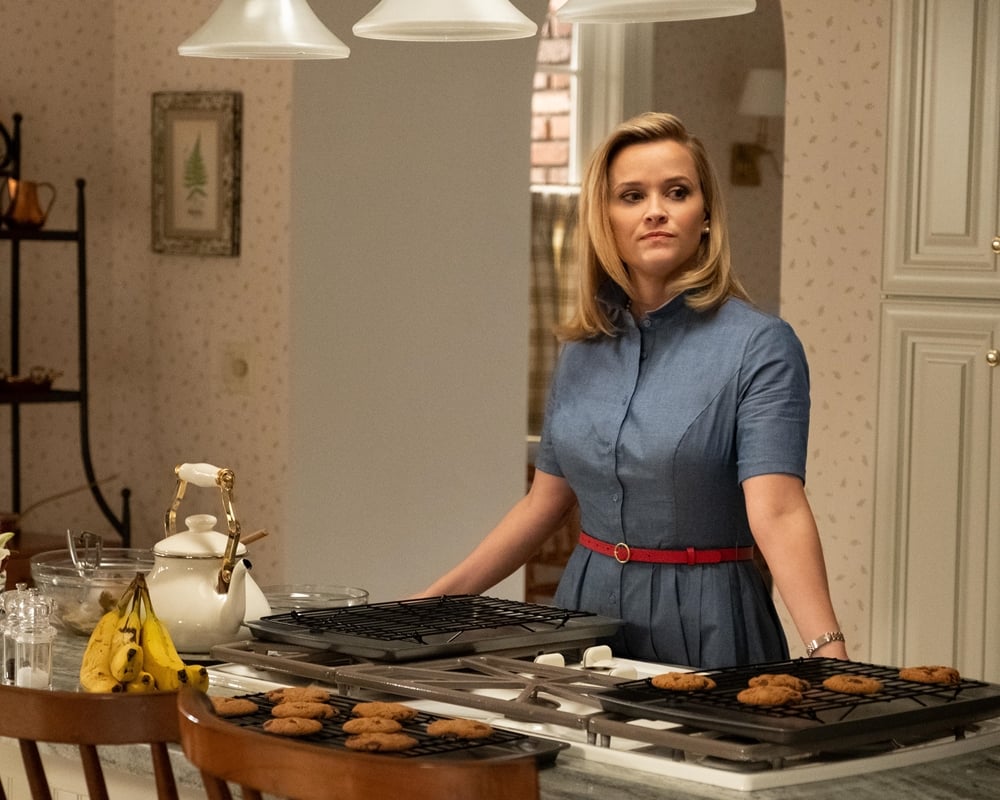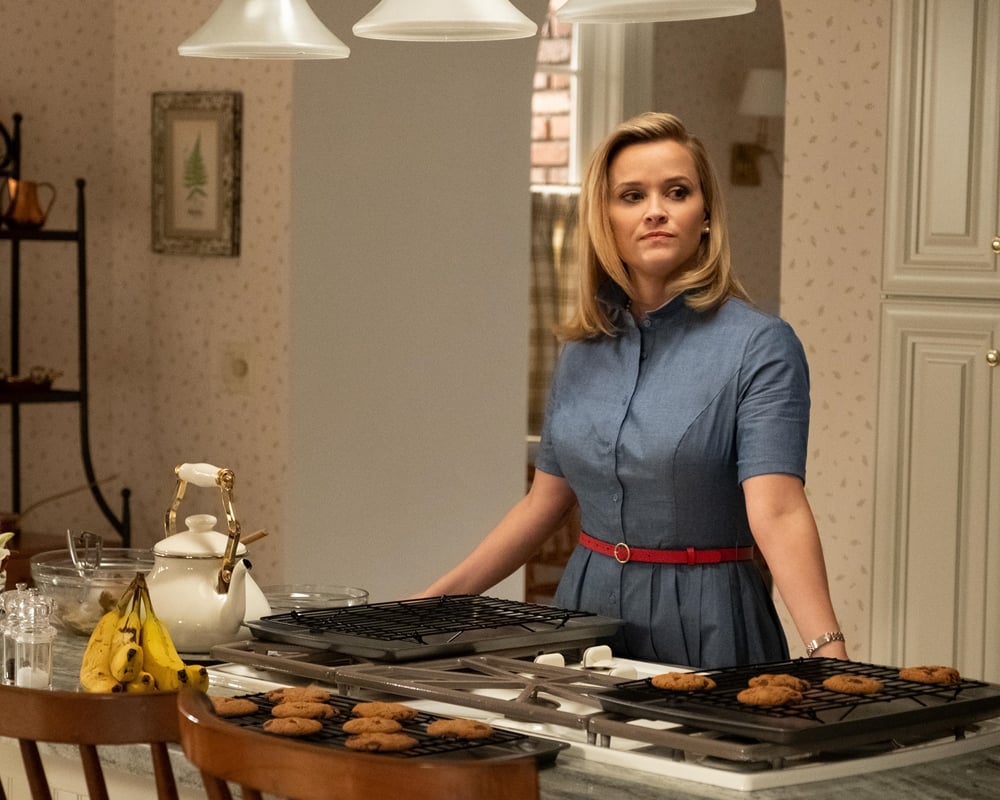 Elena also worries that she is going over her minutes. Cellular plans wouldn't offer unlimited minutes for quite some time after 1997.
'Memoirs of a Geisha' vs. 'The Vagina Monologues'
Elena complains that her book club doesn't want to read Memoirs of a Geisha. Instead they want to read The Vagina Monologues. Geisha would have been a new release in 1997 so they'd probably have to buy a hardcover. This was a good decade before Kindle. 
Eve Ensler's play would have just debuted Off Broadway a year before Little Fires Everywhere takes place. Copies of the text would be circulating in suburbia by then. 
Reese Witherspoon writes about Paula Jones and Janet Reno
Elena is a journalist and Little Fires Everywhere shows her writing a story about Paula Jones. Jones' 1994 sexual harassment suit against Bill Clinton went before the Supreme Court in 1997 so it would still be making news for Elena to write.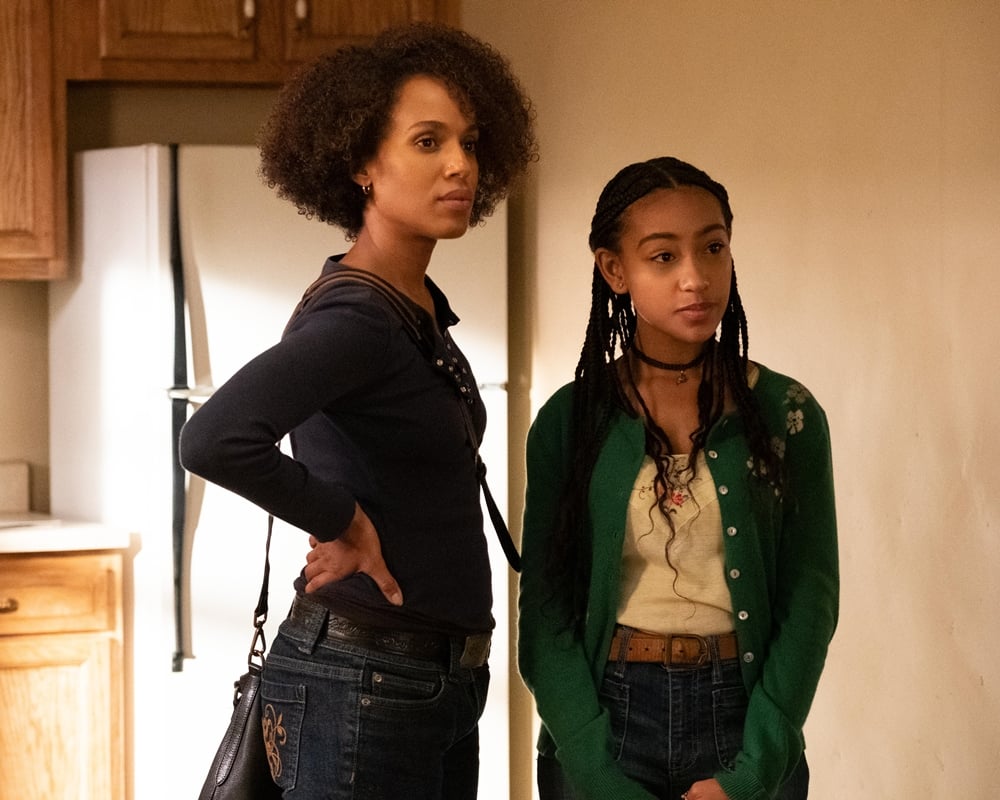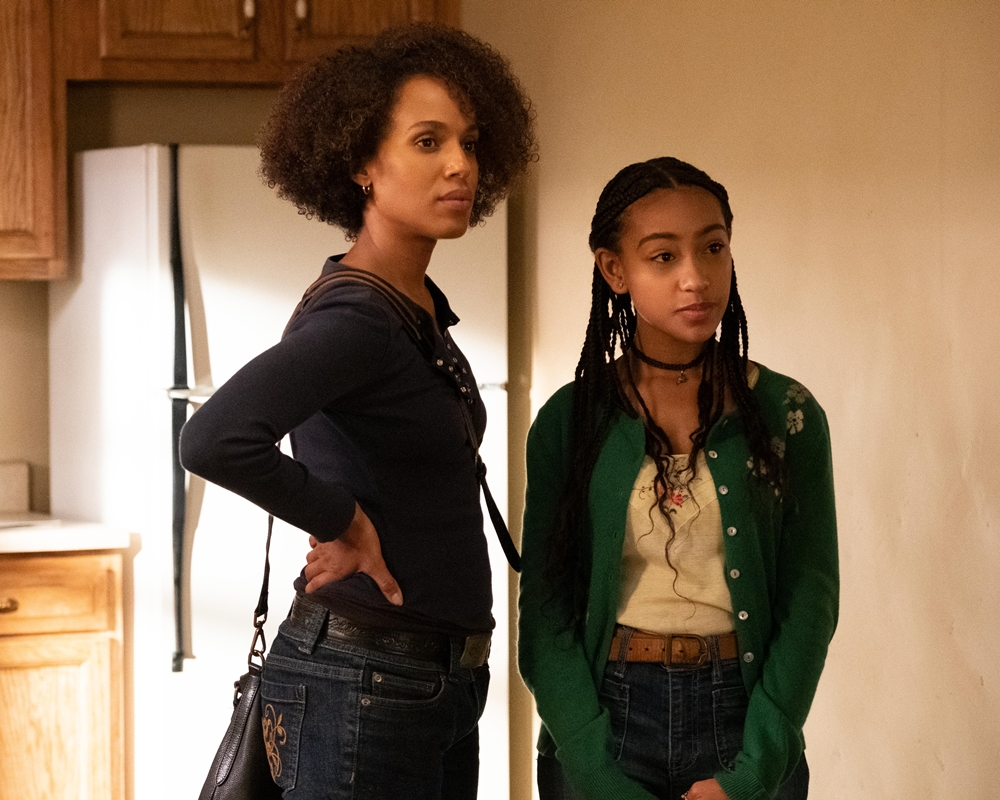 She also discusses a previous story she'd written on Attorney General Janet Reno. Reno served under President Clinton. By 1997, Reno's legacy would already include the 1993 Waco siege, the Unabomber, the Oklahoma City bombing and erroneous investigation of Richard Jewell.
Rciki Lake had a talk show
Today, TV viewers may know Ricki Lake best as one of the unmasked singers on The Masked Singer. She had her own talk show for most of the '90s, from 1992 – 2004. The Richardson kids are watching an episode of her show one afternoon.
'G.I. Jane'
In 1997, Demi Moore made news when she shaved her head to play a woman in military training for the movie G.I. Jane. When Izzy (Megan Stott) burns half of her hair, her brother suggests she "just G.I. Jane it." G.I. Jane opened August 22.