Liz Sheridan of 'Seinfeld' Fame Has Died at 93
Liz Sheridan, most famous for her role in Seinfeld, died peacefully from natural causes early Friday morning, according to a report from TMZ. Sheridan played Jerry Seinfeld's mom and was a beloved actor across both film and television.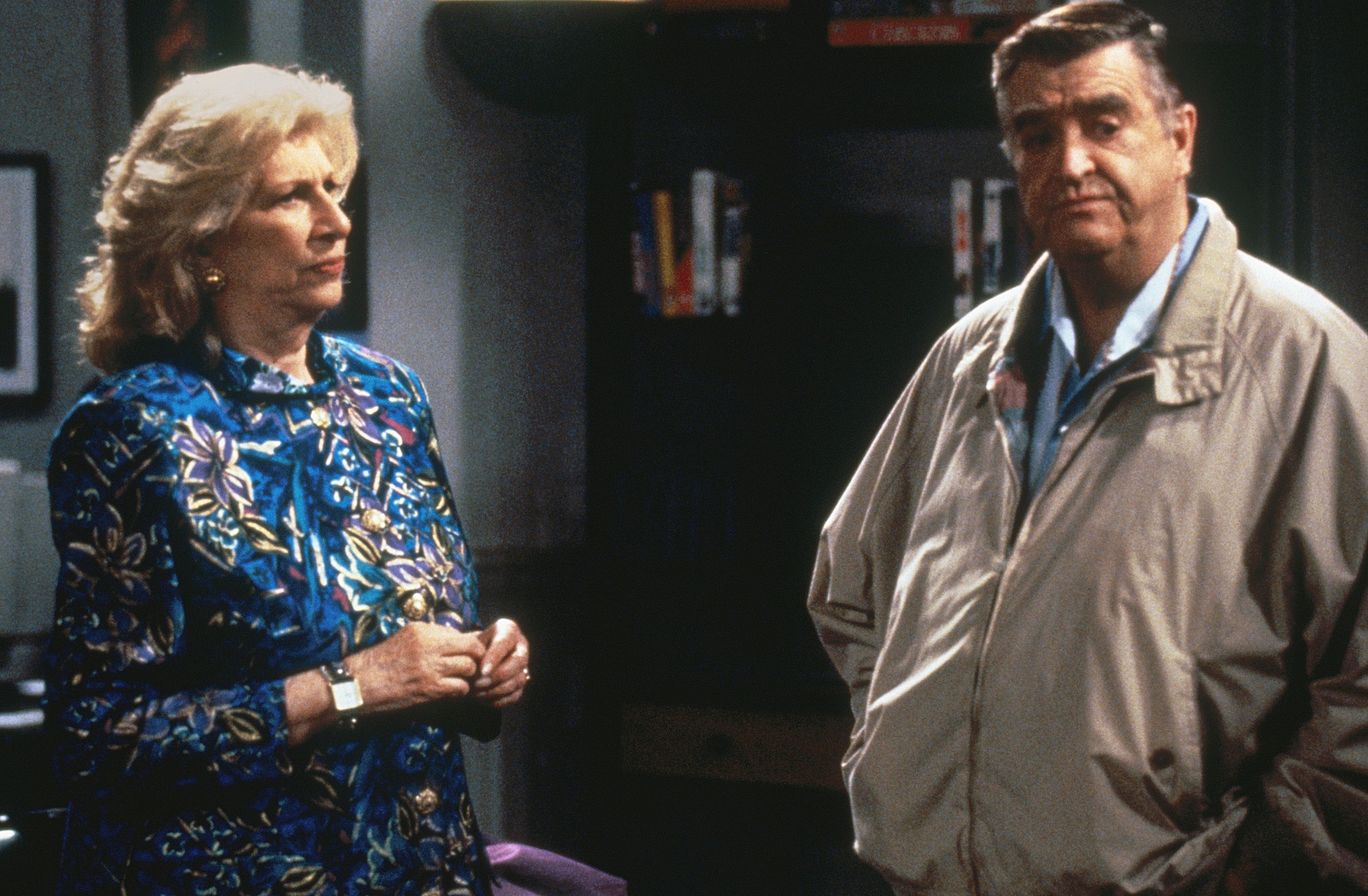 Reports indicated that Liz Sheridan died peacefully in her sleep
According to TMZ, Liz Sheridan was found dead at 2:30 a.m. April 15. Preliminary reports say she died of natural causes in her sleep. She had just turned 93 on April 10.
Sheridan was born in New York to a family in the entertainment industry. Her mother was a concert singer, and her father was a pianist.
Sheridan began her career dancing in New York and in St. Thomas before making her way to Hollywood, where she secured roles across a number of media, including television series, TV movies, and film. Most notably, Sheridan was cast as Helen Seinfeld in 1990.
Helen Seinfeld appeared in all 9 seasons of the sitcom
Sheridan played Helen Seinfeld — wife to Morty, mother to Jerry, and sister to Uncle Leo. Sheridan appeared as Helen in 24 episodes across all nine seasons of the show. 
On the show, Helen and Morty were retired and living in Florida away from Jerry. But Helen still managed to be an overprotective and overbearing mother, doting on her son and wondering: "How could anyone not like him?"
Sheridan told Entertainment Weekly back in 1998 how much she loved working with Jerry and how the show had changed her life. "I have to put lipstick on every time I go out of the house. People yell at me going by in cars," she said. "I love that, and any actor who tells you they don't is lying."
Liz Sheridan had numerous other iconic roles across her career
Some of Sheridan's roles outside of Seinfeld include Murder, She Wrote, The A-Team, and ALF, her first major role. In ALF, Sheridan played nosy neighbor Mrs. Raquel Ochmonek from 1986 to 1990. The series was about the title character (Alien Life Form) impacting the lives of a suburban family. This role propelled her into earning the supporting role on Seinfeld as Helen.
Some of Sheridan's high-profile contacts include Bewitched star Elizabeth Montgomery and actor James Dean, whom she dated for a time. She even wrote a book titled Dizzy & Jimmy: My Life with James Dean: A Love Story about their time together.
Sheridan was the last surviving cast member of the actors who played parents of the main Seinfeld cast. She is survived by two immediate family members — her daughter and her son-in-law.