Lizzo Lets On Her Hit 'Truth Hurts' Is About Someone From Her Past
It's Lizzo's world, and we're all just living in it. The summer of 2019 had every woman in America singing out, "I'm 100% that b*tch!", and we have the wonderful Lizzo to thank for it. Her super-catchy tune, 'Truth Hurts', reached number 1 on the Billboard Top 100. 
There isn't a human being in the world who can't at least partly relate to these lyrics. But none of us knew the truth behind them: that Lizzo actually wrote these lyrics based on a real-life situation. So who was the person who broke our Lizzo's heart?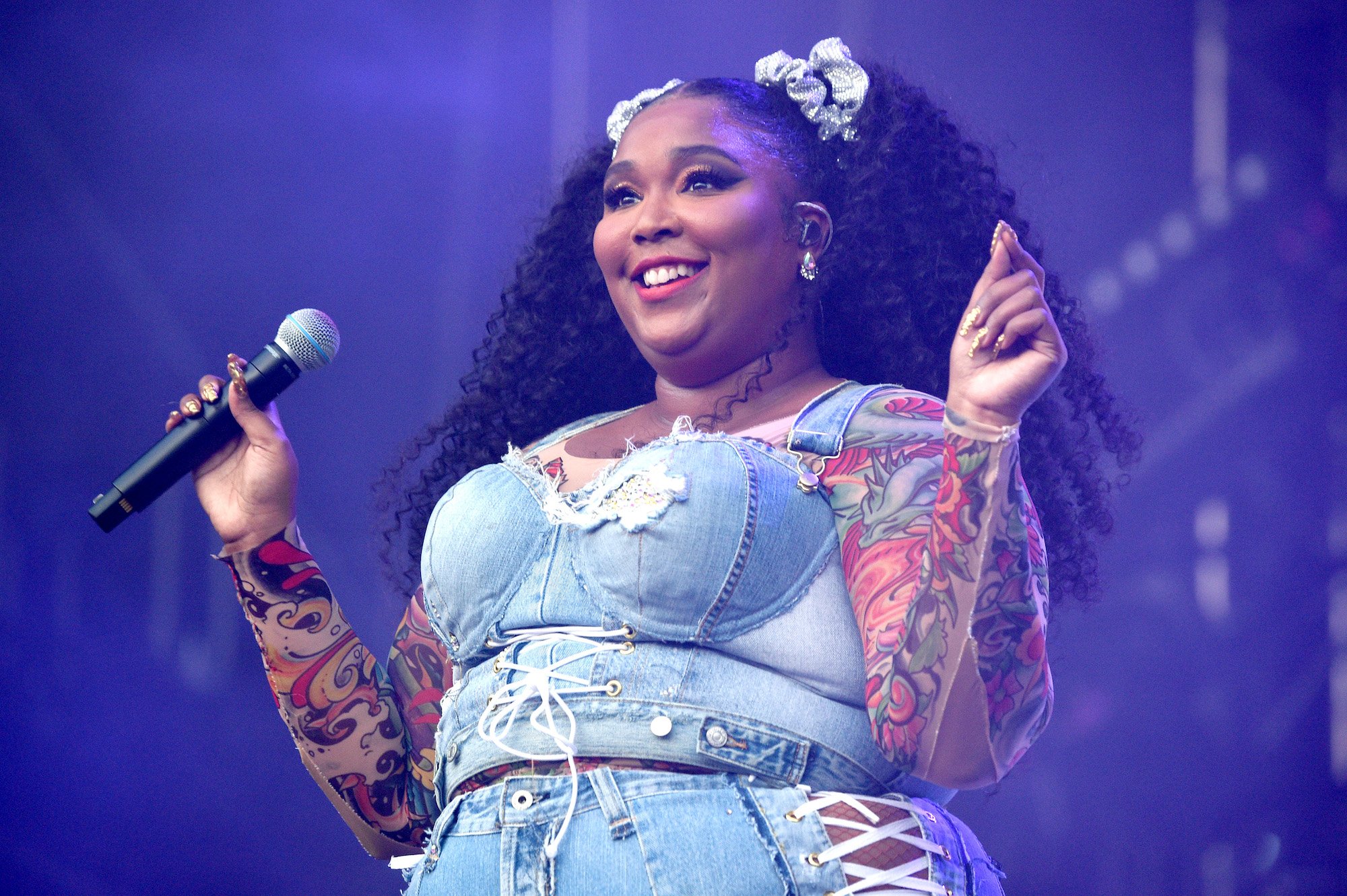 Lizzo's rise to super stardom
Although many of us had never heard Lizzo's name before last year, she's actually been around in the music industry for quite some time now. "8 years of touring, giving out free tix to my undersold shows, sleepless nights in my car, losing my dad & giving up on music, playing shows for free beer & food with -32$ in my bank account, constantly writing songs, hearing 'no but always saying 'yes,'" she described on Twitter late last year, painting a picture of how long and strenuous her journey to stardom has been.
Lizzo, born Melissa Vivianne Jefferson, started performing all the way back in high school when she played flute as part of the school band (she still whips out her flute on stage, delighting fans). Her debut album 'Lizzobangers' was released in 2013; this album got her noticed by the big shots and signed to a major record label, but she wasn't a household name until her 2019 album, Cuz I Love You, dropped. Filled with slapping tracks and featuring famous artists like Missy Elliot, this launched Lizzo into being the Grammy-nominated artist she is today – not that she didn't deserve it all this time, of course.
The year of 'Truth Hurts'
A large part of Cuz I Love You's success was due to 'Truth Hurts', the #1 single of the album, and arguably the most famous radio hit of the year. The track was featured on Netflix film (starring Gina Rodriguez) Someone Great, and since then, people of all different backgrounds can't stop singing it. The feminist anthem made Lizzo a household name and pushed Cuz I Love You to number one.
Lizzo ran into a bit of trouble when she was accused of stealing some of the lyrics to 'Truth Hurts'. Twitter user @MiaLioness tweeted back in 2017, "I did a DNA test and found out I'm 100% that bitch." – sound familiar? @MiaLioness wanted writer's credits for the song, and a co-producer also claimed that he helped Lizzo to write the lyrics to 'Truth Hurts' and didn't receive any credit. However, the lawsuit was dismissed, according to Pitchfork, and it's undeniable that 'Truth Hurts' wouldn't be such a banger if it were anyone but our queen Lizzo performing it.
What is 'Truth Hurts' about?
Although 'Truth Hurts' describes a seemingly directionless guy who tried to keep Lizzo as a side piece, and at its heart it is a song about self-love and respecting yourself enough to know your worth, regardless of a partner. Although the track is universally relatable and could have been written about any of our bad exes, apparently, Lizzo had someone specific in mind when she wrote it.
Lizzo told Vogue that 'Truth Hurts' is "damn near a profile on a human being minus his name, [but] I think it's important to me as a human being to not disclose everything in my life." I guess we'll never find out the juicy details, but one thing's for sure: the jerk who got dumped by Lizzo is probably regretting it now!