Lizzo's $26 Million Mansion Is Missing a Couple of Home Necessities
A recent TikTok video from the star has fans questioning why her super-expensive mansion seems to be missing some household essentials. 
Lizzo might have first achieved renown for her tunes "Good as Hell" and "Juice," but it is her carefree attitude and easy confidence that have endeared her most to fans all around the world. Over the past year, Lizzo has become a certified social media star, gaining millions of followers on Instagram, TikTok, and Twitter. While fans genuinely love her content, especially her food videos, a recent TikTok video from the star has fans questioning why her super-expensive mansion seems to be missing some household essentials. 
Lizzo is a popular singer who rose to fame in 2019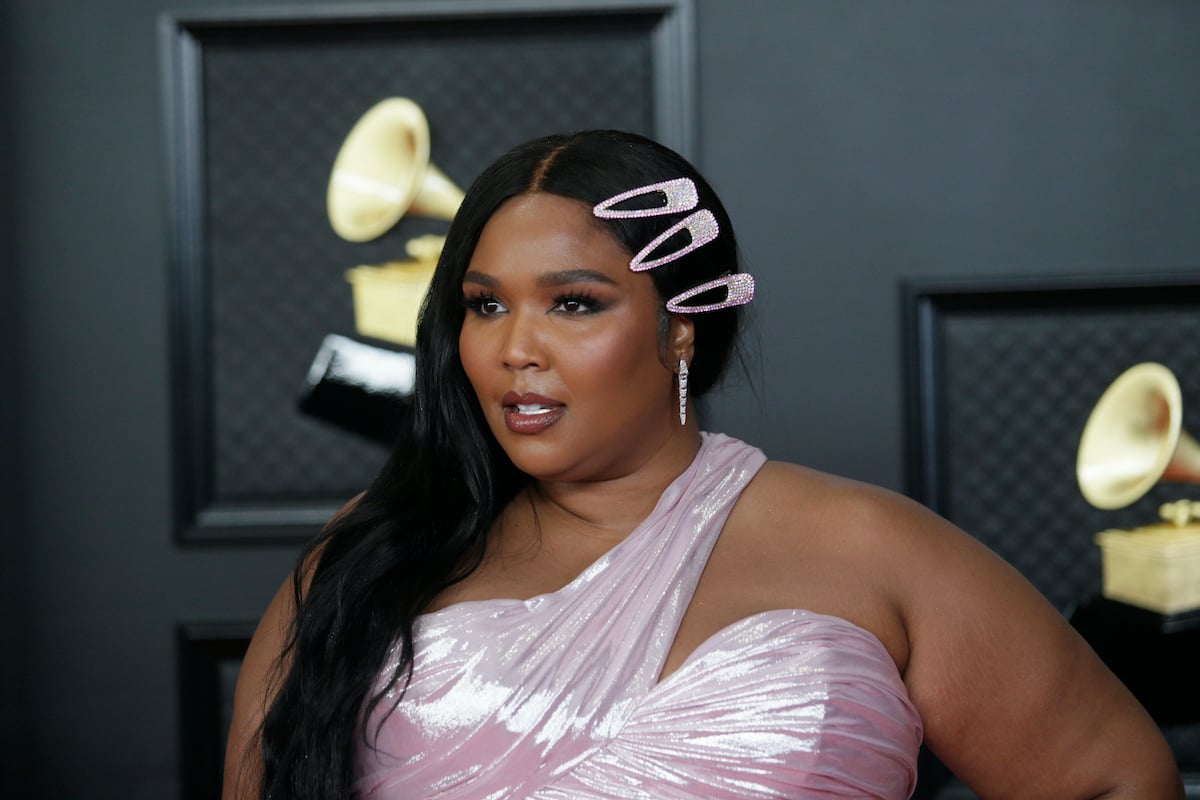 Lizzo was born in Michigan before moving to Houston, Texas. It was in Texas where Lizzo embarked on her musical career, releasing her first album in 2013. In 2016, Lizzo released her first major-label EP, Coconut Oil. To support her ambitions, Lizzo toured extensively, performing for audiences and developing the signature style that would go on to define her energetic live shows.
Lizzo achieved mainstream success in 2019, with the release of several hit songs, including "Juice" and "Tempo." Additionally, that year saw the resurgence of Lizzo's 2017 song "Truth Hurts," which became a sleeper hit. Fans loved Lizzo's over-the-top persona and her musical talents, and by the end of 2019, she was one of the world's biggest pop stars. In recent years, Lizzo has become known for her collaborations, including her most recent hit, "Rumors," with Cardi B. Lizzo has also boosted her income by taking on several acting projects, including a role in the movie Hustlers, opposite Jennifer Lopez. 
Fans were shocked by Lizzo's recent TikTok tour of her mansion
Lizzo's lifestyle posts on social media have captured the attention of her fan base, and with the success that she's achieved, she's managed to make some truly extravagant purchases. One such purchase is her house, a mansion in California that Lizzo has showcased in several TikTok videos. One of her most recent video clips on TikTok is confusing fans, however.
In the video, Lizzo can be seen exploring her lavish home, opening the refrigerator to reveal that the shelves are completely empty. "When ur 26 million dollar mansion don't got no food," Lizzo captioned the TikTok. While Lizzo didn't offer any clarification as to why she doesn't have any food in her fridge, fans can safely assume that she's either in between shopping trips, or, like Kim Kardashian, she has a second refrigerator somewhere else in her house that has all of her snacks and staples. 
What is Lizzo's net worth?
The empty refrigerator in Lizzo's home might be confusing, but one thing that's very clear is Lizzo's love for her vegan lifestyle. In early 2020, Lizzo made a big lifestyle change, opting to follow a plant-based diet that includes healthy vegan staples like hummus, green smoothies, fresh fruit and vegetables, and mushroom balls. Early on in her vegan journey, Lizzo shared "As a new vegan, I'm enjoying exploring flavors from plants & plant-based proteins! Every journey is personal & deserves to be celebrated."
Certainly, Lizzo can afford to live any kind of high-powered lifestyle that she wants. According to Celebrity Net Worth, Lizzo's net worth is around $12 million, an amount accrued from her many successful musical ventures as well as her work in movies and television. With brand-new projects on the horizon and a wealth of new opportunities for Lizzo in the new year, it seems as though fans will be seeing a lot of the popular star over the next few months.
RELATED: Lizzo's Favorite Hangover Meal Is Plant-Based — Here's How to Make It
Related post url: