'Loki' Credits Scene Could Explain How Tobey Maguire and Andrew Garfield Return With 'Spider-Man: No Way Home'
Loki is proving to be a pivotal story for the Marvel Cinematic Universe. The Disney+ series has two episodes left in season 1. And it's intended to lead into Doctor Strange in the Multiverse of Madness. WandaVision and Spider-Man: No Way Home are also connected to the Doctor Strange sequel, coming out in March 2022. And it's rumored former Spider-Man actors Tobey Maguire and Andrew Garfield will appear in No Way Home. But how? Those movies aren't part of the MCU as we know it. Well, Loki may have just opened the door to their appearances in the post-credits scene from episode 4.
[Spoiler alert: This article contains spoilers for Loki Episode 4.]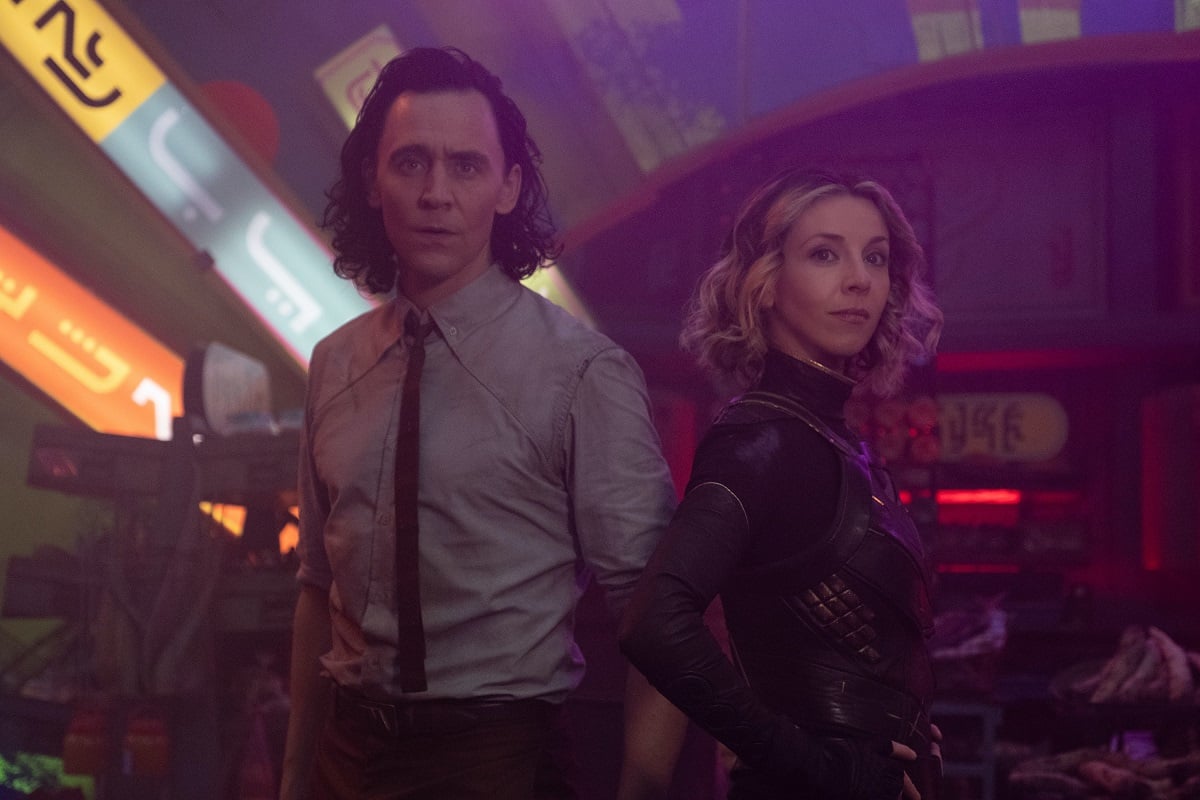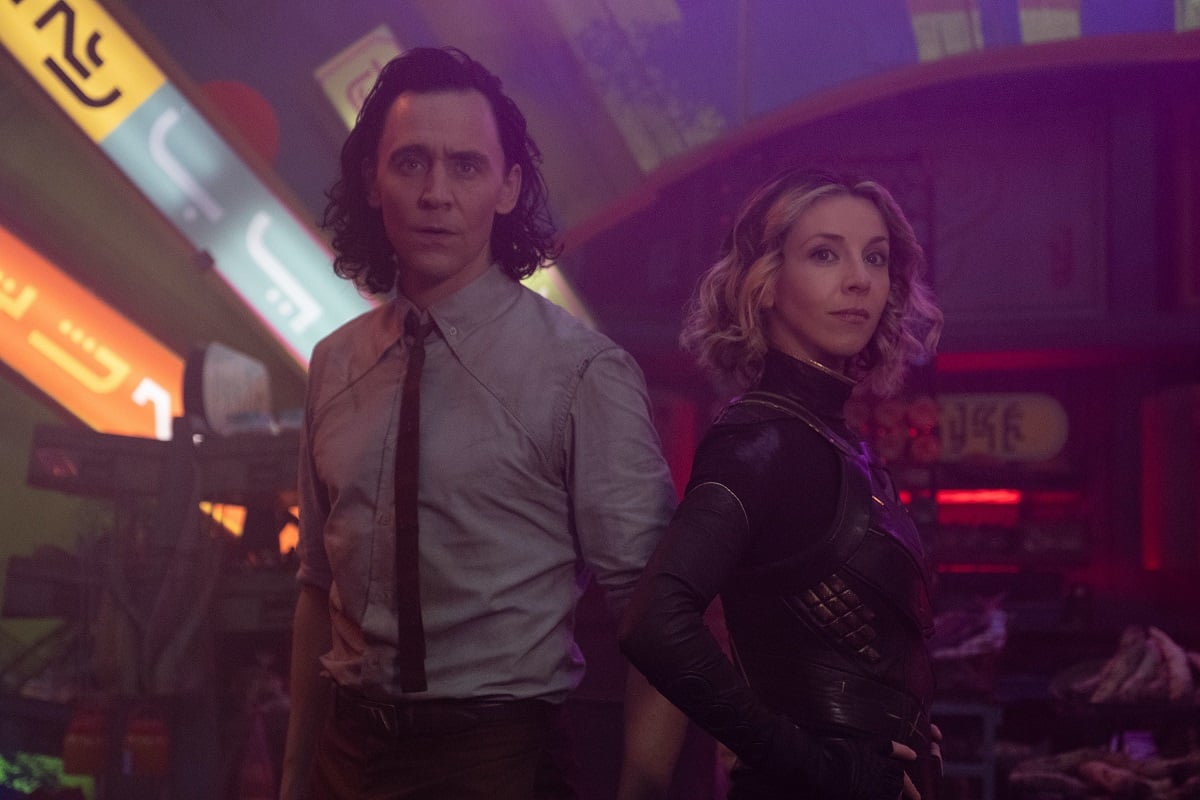 'Loki' post-credits scene explained
Contrary to what Loki made viewers believe, pruning does not equal death. Owen Wilson's Agent Mobius had been pruned earlier in the episode. Tom Hiddleston's Loki was distraught after watching Mobius get pruned, because he assumed it meant he was dead. And then, after a battle with Ravonna Renslayer (Gugu Mbatha-Raw) and TVA agents, Loki was pruned right as he was about to confess his feelings for Sylvie (Sophia Di Martino). But then came the post-credits scene.
Rather than dying, Loki awoke to a post-apocalyptic world after being pruned. It resembled the battle in New York City from The Avengers, which director Kate Herron confirmed was an intentional easter egg.
"Is this hell? Am I dead?" Loki said.
"Not yet. But you will be, unless you come with us," an unknown voice proclaims.
Four different Lokis are then revealed: Richard E. Grant's Classic Loki, Deobia Oparei's Boastful Loki, Jack Veal's Kid Loki, and a crocodile Loki. It seems this is some kind of alternate reality to which variant Lokis are sent. Fans on Reddit are comparing this alternate dimension to a computer's trash can. The files (Lokis) are deleted (pruned), but they're really just in a separate folder you can access later.
RELATED: 'Loki': Should the Sacred Timeline Be Preserved? Or Are Those Running It the Next Marvel Super Villain?
Tobey Maguire and Andrew Garfield could be variants in 'Spider-Man: No Way Home'
Variants and pruning are what could make Maguire and Garfield's rumored Spider-Man reprisals possible. Alfred Molina, who played Doc Ock in Maguire's Spider-Man 2, is already confirmed to be appearing in Spider-Man: No Way Home. Jamie Foxx's Electro from Garfield's The Amazing Spider-Man 2 is also rumored to be appearing. And JK Simmons' J. Jonah Jameson is reportedly coming back as well. Although Garfield and Maguire continue to deny their rumored involvement, why bring villains from their movies in and not Peter Parker himself?
No Way Home is rumored to show Tom Holland's Peter Parker trapped in an alternate reality, like Loki just found himself in. The post-credits scene may have opened the door for Maguire and Garfield to be in Spider-Man: No Way Home as variants of Holland's character. They could just be alternate versions of Peter who haven't been pruned. Or they could be residing in the "trash" dimension (if that's what it is).
Whether their characters have been pruned by the TVA or not, it seems as though the TVA (and whoever is really running it) will affect the MCU far beyond Loki.
RELATED: 'Loki' Episode 2 Could Explain 'WandaVision' Post-Credits Scene
Where is Loki at the end of episode 4?
So, where is this alternate reality Loki was sent to? That question hasn't been answered. But there's only two episodes left, so clarity is on the horizon. The biggest question after that post-credits scene is if this alternate dimension is for everyone or just Loki variants.
Mobius could be there somewhere, along with everyone else the TVA has pruned, if the former. And if the ladder, there could still be more Lokis to meet. Either way, the TVA may have inadvertently created an army of angry variants determined to break out of this dimension and destroy the TVA, like Sylvie.
If the TVA is dumping everyone and everything that's been pruned into this one place, that also means Casey's (the TVA employee Loki meets in the pilot) cart is there. The cart was pruned willy nilly by TVA agents. And what was the cart filled with? Infinity Stones. Those sound like good tools to have when trying to break out of an alternate dimension.