'Loki' Finale Was Inspired By Brad Pitt and Angelina Jolie
Loki was a hotly anticipated release. When Marvel Studios announced Tom Hiddleston would reprise his role as the God of Mischief, his and other Marvel Cinematic Universe (MCU) fans everywhere went into a frenzy. The show had plenty to unpack in showing us how the antihero was just one of many in the multiverse. Unlike other Marvel shows, Loki had an epic finale that may or may not have set the scene for other Marvel projects. Interestingly the ending was inspired by a very famous Brad Pitt and Angelina Jolie movie.
'Loki' picked up after the arrest of The Avengers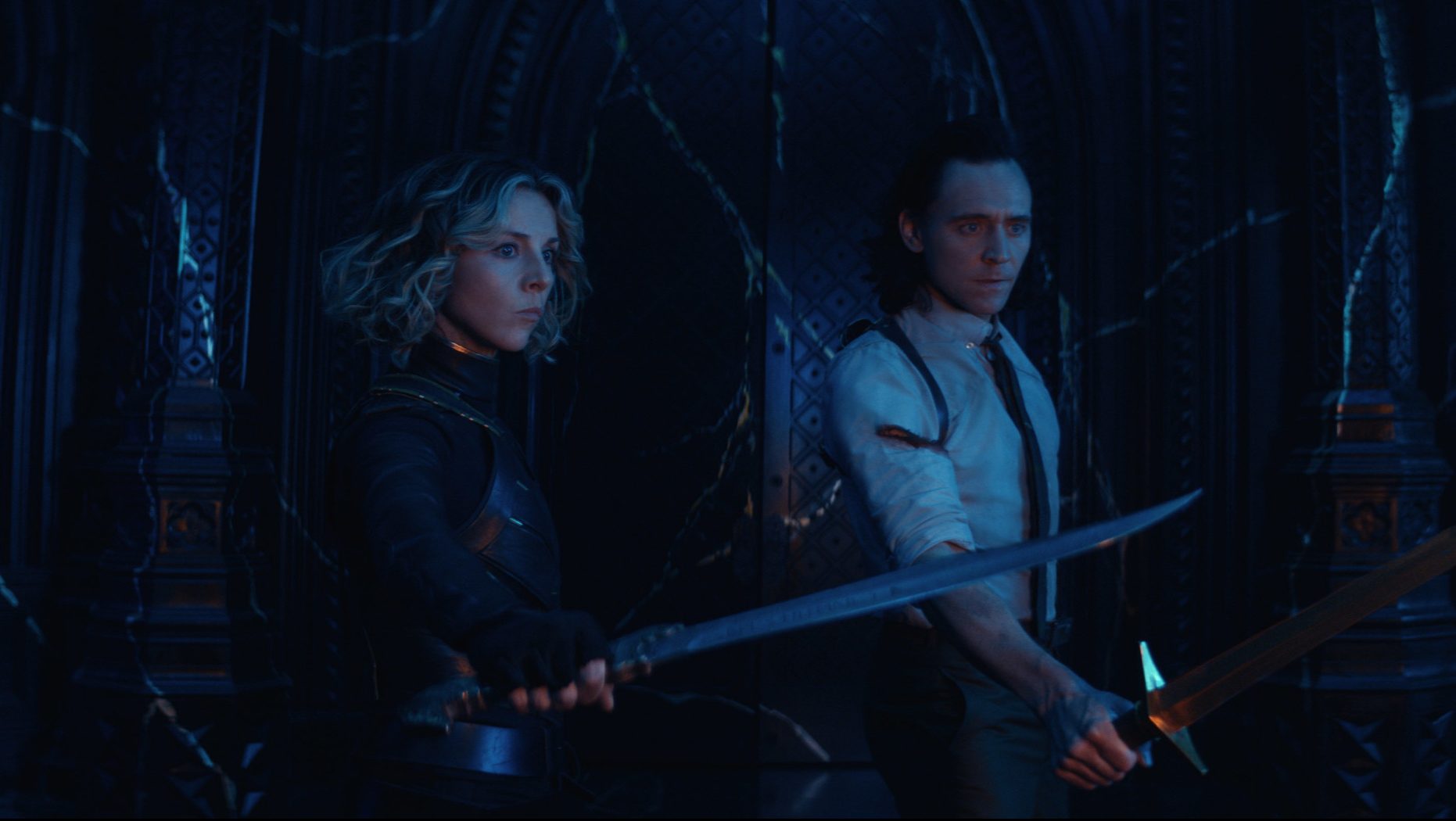 When Loki began, fans saw him escaping the Avengers capture with the Tesseract in hand. He then gets arrested by the Time Variance Authority soldiers and is arraigned in front of the Time Keepers. Although no magic is allowed in the TVA, Loki vows to try, and during his many attempts, he bumps into several Infinity Stones thrown in a drawer.
He learns that the Infinity Stones don't work in the TVA and meets Agent Mobius M. Mobius, who gives him a tour of the facility and shows him to his desk. Agent Mobius informs Loki of other Loki variants traversing the timeline, wreaking havoc, and destroying history.
He, therefore, wants the Asgardian to help him capture his other variants as no one knows Loki more than Loki. As the series progresses, we learn that one of the variants is a female Loki who Loki helps capture but forms an acquaintance with her.
Sylvie, the female Loki, also informs the God of Mischief of the TVA's misdeeds, telling him how the TVA wipes out the memories of its agents. This is potentially proven right when Mobius reveals that he loves jet skis, hinting that he might have been taken in the '90s when jet skis were popular as he also refers to the time fondly.
The 'Loki' finale sourced inspiration from a famous Hollywood couple's movie
Loki found inspiration in several hit movies and shows, including Mad Men. However, one particular film had more to do with the finale than most realize, and one of the show's stars helped to point it out. The ending had a potential Spider-Man: Now Way Home connection that involved Sylvie killing He Who Remains, The Sacred Timeline villain, and unleashing a series of multiverse madness.
The finale also saw Sylvie and Loki, who often find themselves in a tense and emotional fight although they feel fondly toward one another. The two faced off and ended their battle with a kiss. However, in true Loki fashion, the passionate moment followed a betrayal involving Sylvie pushing Loki through the time door that led him to an alternate reality and another TVA.
Sophia DiMartino, who plays Sylvie, mentioned that Jolie and Pitt's iconic 2005 film Mr. and Mrs. Smith had a lot to do with the end scene. DiMartino told Vanity Fair the Loki creators took from the kitchen fight between the pair's characters and used it as reference material for the fight between Sylvie and Loki. "I'm casting myself as Angelina, obviously," she said.
'Mr.and Mrs. Smith' was a hit
Mr. and Mrs. Smith follows a married couple, John and Jane, who on the surface are two suburbians working regular jobs but are also skilled hitmen. The movie starts with the couple in therapy due to their strained marriage. They are then asked to kill Benjamin Danz individually, but after meeting each other there and finding out their respective identities, the hit becomes botched.
Their employers ask them to kill each other, but they decline. The events that follow involve the pair fleeing away and encountering assassins employed to take them both out. They emerge successfully and return to their marriage counselor to inform him that their marriage is thriving.