'Loki': How Many Marvel Movies Has Tom Hiddleston Appeared in?
Marvel Studios set the bar high with WandaVision and The Falcon and the Winter Soldier. Yet, some fans and critics have been quick to proclaim Loki the best Marvel Disney+ show so far. While that might be up for debate, the series does give Hiddleston his best chance yet to dig into the god of mischief. After all, Loki puts the character front and center for the first time. But how many Marvel movies has Hiddleston appeared in?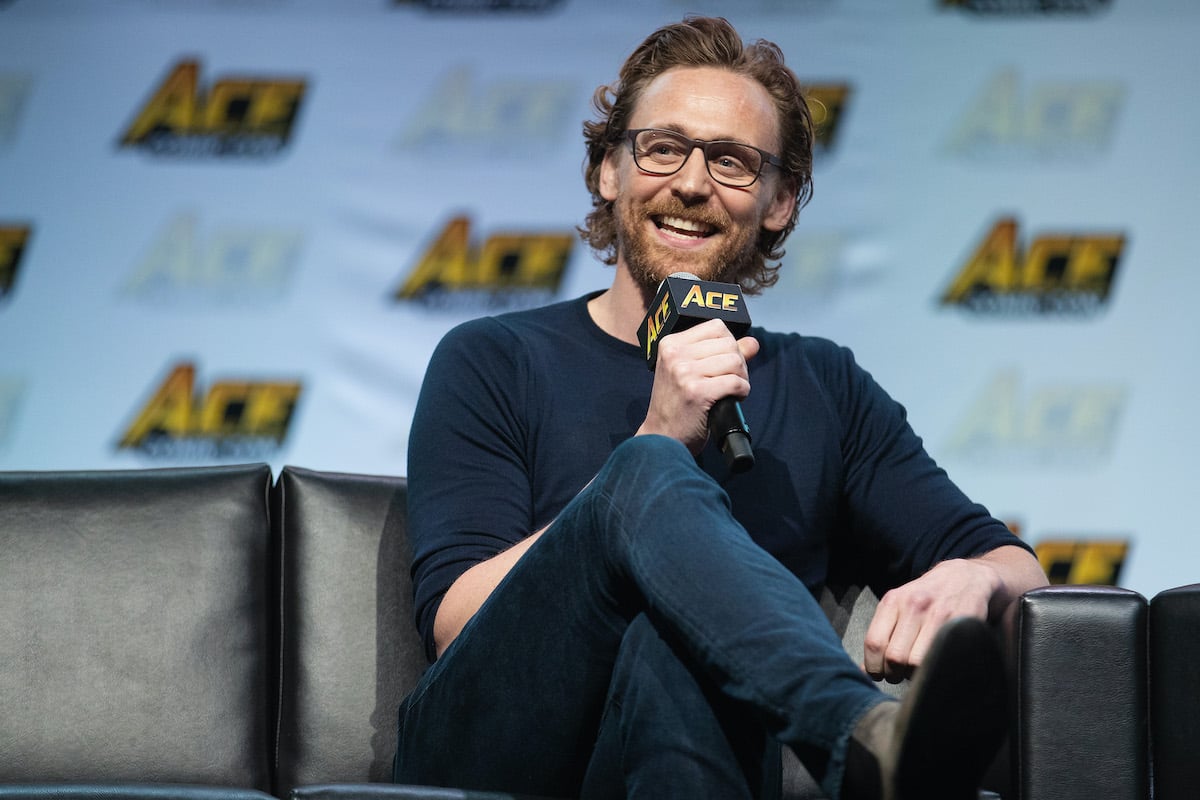 Is Loki bad or good? The new Disney+ series wants to answer that question
When fans revisit the Marvel Cinematic Universe, it's clear just how little about Loki is spelled out. The character mostly exists as Thor's (Chris Hemsworth) passive foil early in 2011's Thor. It's only after he discovers his true parentage that Loki commits to villainy, according to Hiddleston. So much of the character is rooted in pain, isolation, and insecurity. Perhaps that relatability is why he's become such a fan favorite.
In his MCU appearances prior to Loki, Hiddleston has gotten the chance to play both hero and villain. Sometimes, he plays both roles simultaneously, depending on the story at hand. And in its very first episode, the Disney+ series makes it clear just how much of a character study it really is. Loki has often been reactive to those around him, an opportunist driven by a need to prove himself worthy of admiration.
RELATED: Marvel's 'Loki' Reveals What the Character Knew in 'Avengers: Endgame'
How many Marvel movies does Tom Hiddleston actually appear in?
Yet, looking back at the whole of the MCU, it's remarkable to think how small Hiddleston's role has been relative to many of his co-stars. The actor has been integral to the Marvel movies since 2011. Yet, he's really only taken a central role in four installments, with an additional two appearances as essentially a cameo.
Thor introduces Asgard, Thor, and Loki to viewers. The film ends with Loki revealed as a villain and his first "death." He re-emerges in The Avengers as an even bigger threat, failing to defeat Earth's Mightiest Heroes. In the following year's Thor: The Dark World, he teams with Thor to avenge their mother Frigga (Rene Russo).
After again faking his own death, Loki's road to redemption truly begins in Thor: Ragnarok as he helps rescue the Asgardian people. Then, after they're attacked, Loki sacrifices his life in an attempt to defeat Thanos (Josh Brolin). Finally, Avengers: Endgame sees the god of mischief escape 2012, kicking off his Disney+ series.
RELATED: 'Loki' Could Make 'The Avengers' Battle of New York Even More Vital to the MCU
The future beyond 'Loki' is uncertain for the god of mischief
Revisiting the Marvel movies in order creates a compelling narrative for Loki. But as his Disney+ series continues, there's no telling where Hiddleston is taking the character next. The show hinges on the mutability of the character, as evidenced by his many variants throughout space-time. Will the show be Hiddleston's MCU exit?
Considering how much fans still love the actor, Marvel will likely aim to keep him around to some degree. But even if Loki Season 2 happens, it could very well star Sophia Di Martino as Sylvie instead of Hiddleston. If there's one thing the MCU has taught fans, it's to expect the unexpected when it comes to the god of mischief.