'Loki' Season 2: Sylvie's Version of Thor Could Appear, EP Says
Marvel fans are eager to know what's to come in Loki Season 2. And executive producer Michael Waldron dropped a hint indicating we'll learn more about Sylvie's backstory next season. And that very well could include Sylvie's version of Thor.
[Spoiler alert: This article contains spoilers for Loki Season 1.]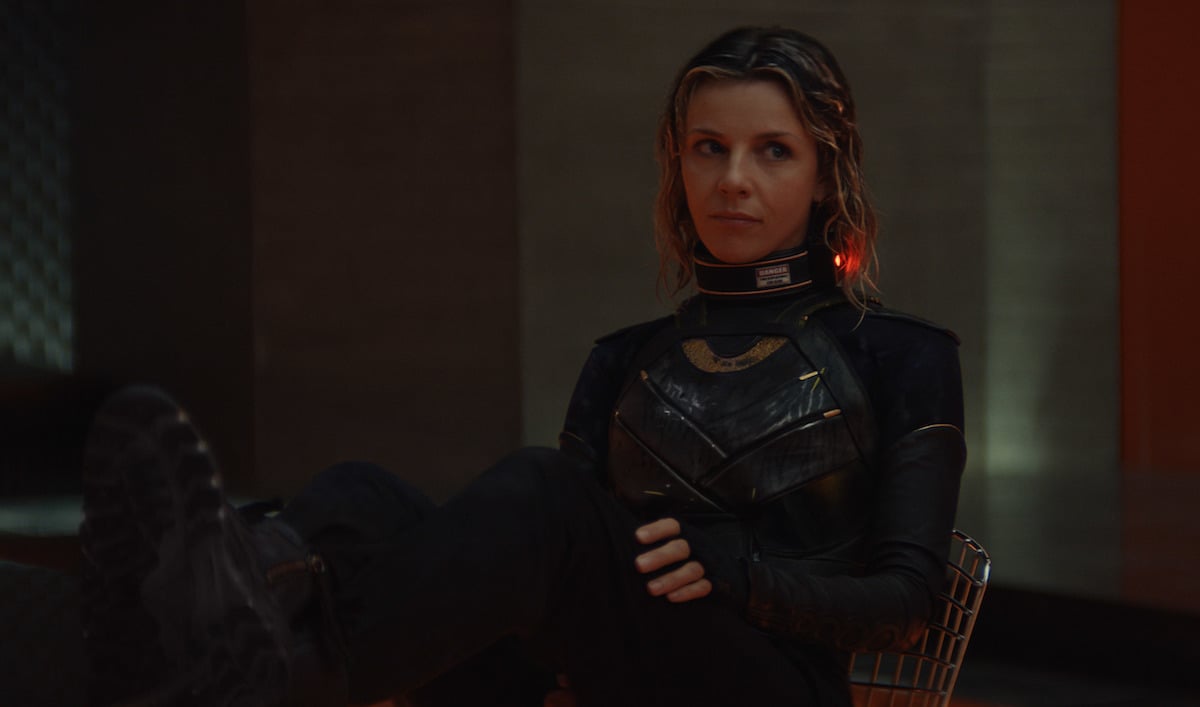 Did Sylvie have a Thor?
It's safe to presume all of the Loki variants in the Void had their own version of Thor. Classic Loki and Kid Loki talked about theirs. Classic Loki was pruned for wanting to reunite with his brother. And Kid Loki was pruned for killing him. Fans also got a glimpse of Throg in Loki Episode 5, who was actually voiced by Tom Hiddleston's Thor, Chris Hemsworth! But Sylvie's Thor was never mentioned.
Young Sylvie was playing in her version of Asgard when the Time Variance Authority came. That, paired with the other Loki variants having a Thor, implies she had one as well. Sylvie's background remained a bit of a mystery in season 1. But not because the show's creators didn't want to tell it.
"We certainly have our own rich backstory for her, stuff that didn't get to make it into the show," Waldron told Polygon. "Elissa Karasik, our episode 2 writer, wrote a lot of amazing backstory for Sylvia and everything. So those ideas exist out there."
RELATED: 'Loki' Director Responds to Loki and Sylvie 'Incest' Comments: 'They Aren't the Same Person'
More Sylvie backstory could come in 'Loki' Season 2
What viewers did learn about Sylvie's backstory was that her name was once Loki. But she told Hiddleston's Loki never to call her by that name or "variant" again.
Fans also saw her get taken in by the Time Variance Authority as a young child. But her nexus event wasn't revealed. Ravonna Renslayer (who captured young Sylvie herself) said she didn't remember what her nexus event was. Whether that's true or not remains to be seen. But given season 1's ending, we may never find out. Sylvie has also been on the run from the TVA for so long, jumping from apocalypse to apocalypse, that she doesn't remember much of her life before. Hopefully, season 2 will at least show flashbacks or even introduce her Thor.
Waldron was asked about Sylvie's version of Thor possibly appearing in Loki Season 2 as more of her backstory is revealed. And his response, was a simple, yet telling, "Tune in."
Fans on Reddit are eager to learn more on this front. And they're surprised Loki and Sylvie never talked about their Thors. But more than anything, they want Hemsworth's Thor to meet Sylvie.
"Look, I don't need much in life," one fan said. "I just want an interaction between our Thor, Loki and Sylvie. 'Now there's two of them!' Would be incredible."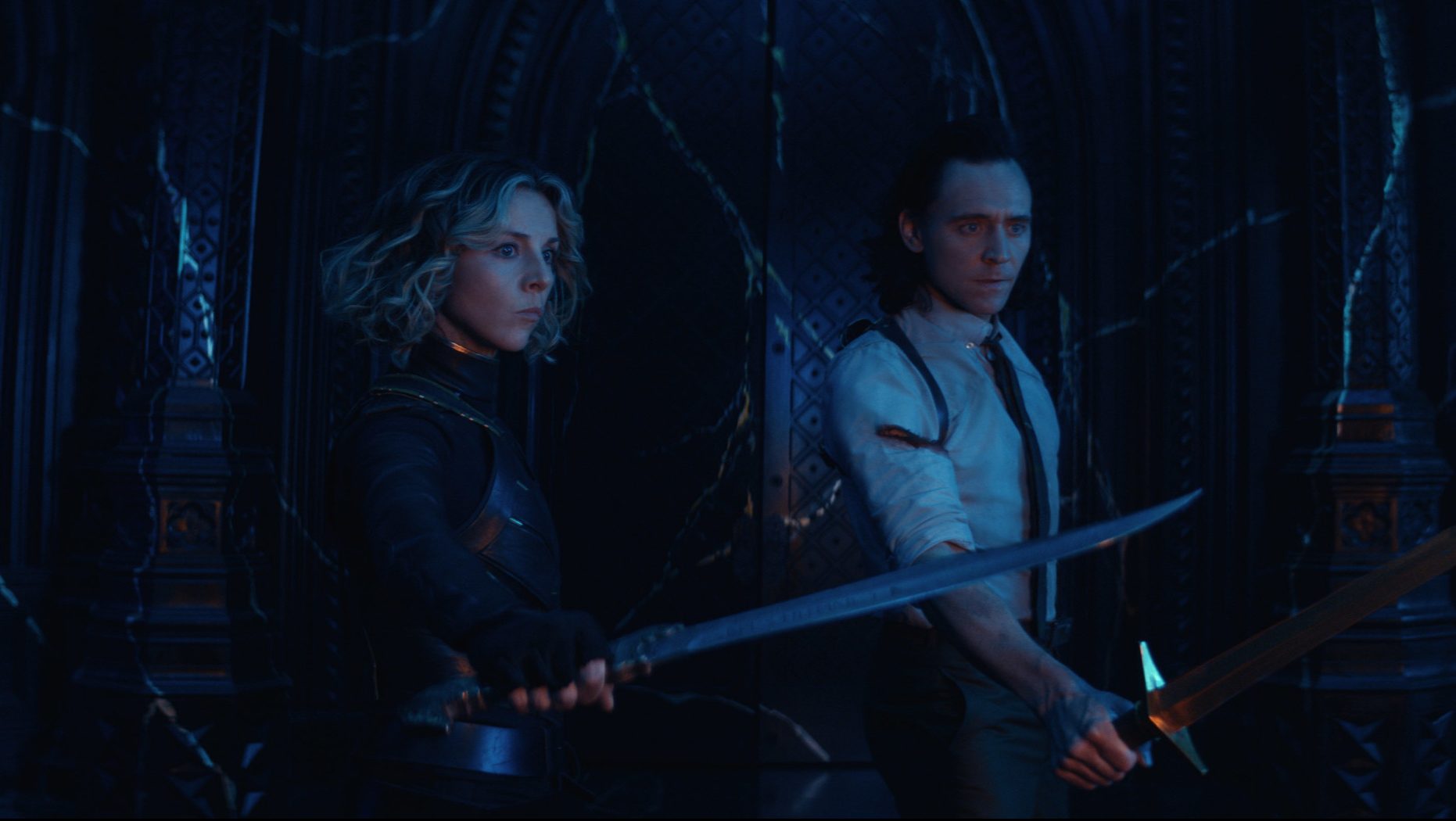 RELATED: 'Loki': Tom Hiddleston Explains the 'Love Is a Dagger' Metaphor Meaning
What will 'Loki' Season 2 be about?
Going into Loki Season 2, Hiddleston's character will have much more hero energy than he ever has before. Waldron elaborated on this, noting that Sylvie's inability to get past her need for vengeance has changed everything for the MCU. He said:
"In season 1, you saw a lot of characters reckoning with and questioning their own glorious purpose, and that glorious purpose changing, [characters] realizing that that can change. Everybody except for Sylvie. I think she holds onto hers, which is vengeance, and to the detriment of us all, perhaps.

And we've got a Loki who, at the top of our show, assessed himself as a villain and, I would argue, at the end of our show, has become a little bit of a hero. There's nothing more heroic to me than fighting for the right thing and losing. You see that washing over him as he's there back at the TVA, after Sylvie has knocked back there. And then he gets up because that is what heroes do — they keep going. So I think that you're gonna see a Loki that looks at himself in a different way certainly that at the top of this."
Hiddleston says Loki will be searching for Sylvie when season 2 gets started.
"I don't think he will stop searching [for Sylvie] now," he told Empire, via LRM. "He feels that this is something he has done, a mistake that he has made, and he's invested in setting it right."
Loki Season 2 reportedly starts filming in January 2022.