Loretta Lynn's Son Saw a Civil War Era Ghost In Their Haunted Plantation Home
Ghost stories are enthralling all on their own, but when you add a dash of celebrity connection to them, they're downright irresistible. Whether it's Howie Mandel opening up about his ghostly encounter that left his young daughter targeted by the haunt or Lucy Liu's shocking claim to have gotten down and dirty with a spirit from beyond the grave, these spooky tales are captivating. Loretta Lynn's 19th-century plantation house has long been rumored to be haunted, and her son's story of seeing a Civil War-era spirit helps support that claim.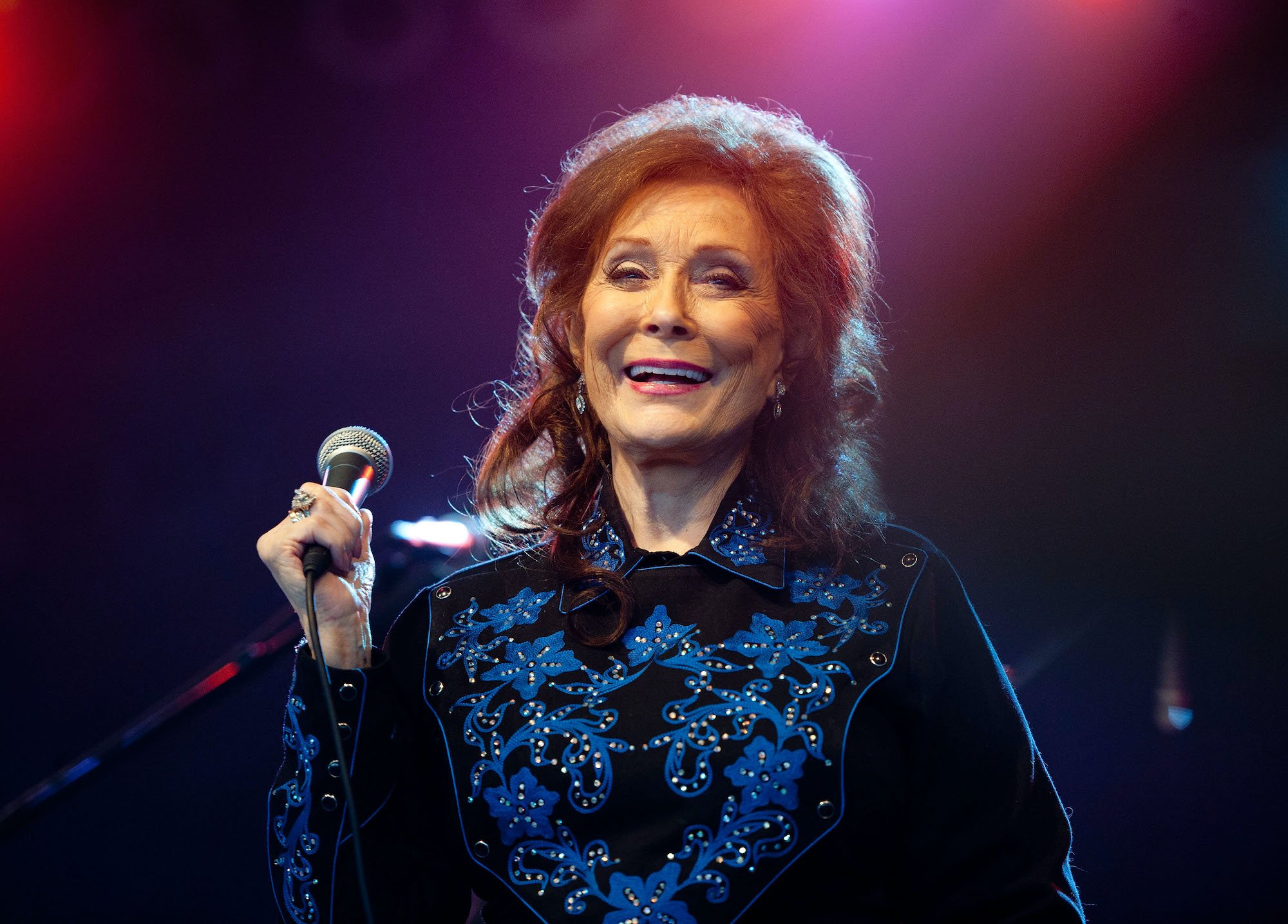 Loretta Lynn is a country music legend
RELATED: 4 Grandmothers Who Still Rock
It's difficult to untangle Loretta Lynn's personal biography from her art because the celebrated country music singer used her own life experiences as inspiration for her chart-topping hits. As Biography explains, one of Lynn's most famous songs is "Coal Miner's Daughter," which eventually became a best-selling book and Oscar-nominated film starring Sissy Spacek as Loretta Lynn herself. Lynn was born in 1932 in Butcher Hollow, Kentucky, and her childhood was marked by a love of music and her family's financial struggles.
She married when she was only 15 years old, and relocating to Custer, Washington was supposed to help the newlyweds find greener pastures. Eventually, Lynn started to explore her love of music more thoroughly, and her first single — "I'm a Honky Tonk Girl" — released in 1960. Lynn traveled the country urging music stations to play her hit before settling in Nashville, Tennessee. In 1962, Lynn released the aptly named "Success," and her rise to fame from that point forward was meteoric. What followed has been a long and award-filled career that has made Loretta Lynn a legend in country music history. 
Loretta Lynn's plantation is rumored to be haunted
RELATED: 'I Love Lucy': Does Lucille Ball's 'Playful' Ghost Continue To Haunt Her Beverly Hills Home?
At this point, Loretta Lynn owns the entire town of Hurricane Mills, Tennessee, and that includes the 19th-century era plantation home that she and her husband began sharing in the 1960s. As Wide Open Country reports, the couple lived in the home for decades, but Lynn — whose husband died in 1996 — moved into a different, newly-built home in more recent years.
The historic home has a rich and complex past. Apparently, it was the site of a Civil War battle, and nineteen Confederate soldiers are said to be buried on the property. Over the years, tales of haunted happenings on the grounds have overshadowed any historical accounts of the property's military past. Indeed, both the residents and the staff members who have worked in the house have reported unexplainable experiences that seem to have paranormal origins.
A Civil War-era ghost was spotted by Loretta Lynn's son
Loretta Lynn herself has recounted ghostly encounters in the home. She's witnessed a woman in mourning both inside the home and in the graveyard. This woman is believed to be Beula Anderson, who — according to her obituary — was born in 1885 and died in 1913 during childbirth. Rumor has it that Anderson has remained in mourning in the afterlife for the child that she lost. 
Lynn's children have their own tales of the paranormal from the plantation. Her daughters have reported sightings of Confederate soldiers multiple times, and her son has a detailed and chilling account of an interaction with one of these apparitions. He witnessed a Confederate soldier in the house's "Brown Room" trying to take off his boots.
Lynn attempted to get in touch with some of these spirits through a séance with friends, and it allegedly resulted in a ghost who identified himself as Anderson — the original owner of the home — angrily shaking the table. These days, guests can tour or even stay on the property, which makes the haunted aspects a bit of a tourist draw.