Lori Loughlin to Return as Abigail Stanton, But Not to 'When Calls the Heart'
Lori Loughlin is back. After serving two months in prison for her role in the college admissions scandal, the Fuller House actor is returning to TV — but not to Hallmark Channel. She'll reprise her role as Abigail Stanton from When Calls the Heart in the just-announced second season of the spinoff show When Hope Calls, which will air on the new GAC Family network. 
Lori Loughlin joins 'When Hope Calls' cast 
Loughlin will guest star as Abigail in When Hope Calls Season 2, GAC Family announced on Sept. 28. Her character will appear in the two-part season premiere, which airs Dec. 18. 
In the Christmas-focused episode, Abigail and her son Cody pay a visit to Brookfield, bringing with them a troubled boy to stay at Lillian's orphanage. As Lillian tries to find a way to help the boy, Abigail has a profound conversation with a close friend from her past.
Fans hoped Lori Loughlin might return to 'When Calls the Heart' 
Loughlin's return as Abigail is welcome news for When Calls the Heart fans who've missed her character. The actor had appeared on the Hallmark Channel series since season 1, but she was fired in March 2019 after she was charged with paying bribes to ensure her two daughters would be admitted to the University of Southern California. Her character was quickly written off the series, but not killed off. 
Since Loughlin's firing, some loyal Hearties have held out hope she might return to the frontier-set period drama after her legal troubles were resolved. There were even some hints in season 8 that Abigail might be headed back to Hope Valley. But so far, there's been no confirmation that Loughlin will return to that show, which is currently in production on its ninth season. 
The When Hope Calls renewal news also confirms fan suspicions that the spinoff show would be returning. In late August, rumors began to circulate online that filming was set to begin on a Christmas special for the long-dormant series. Comments from Brian Bird, one of the show's executive producers, also raised hopes that When Hope Calls would be revived in some form.
'When Hope Calls' Season 2 will air on GAC Family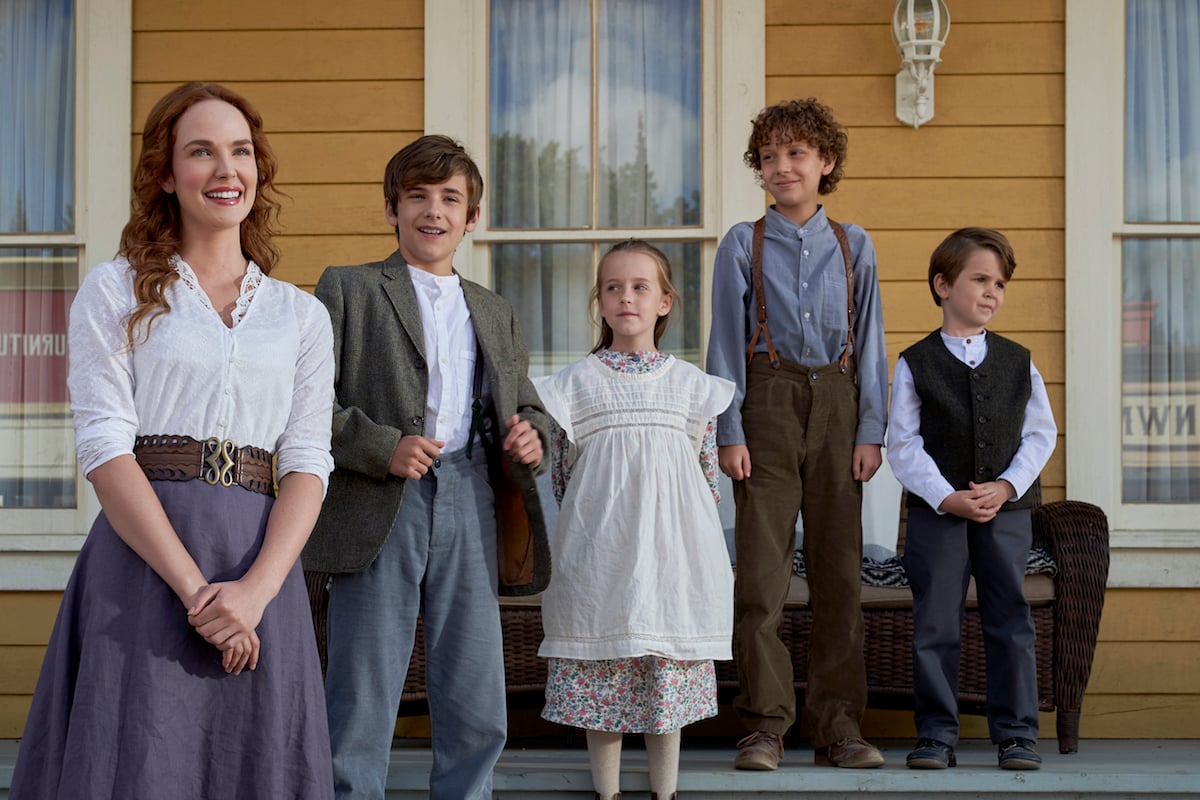 When Hope Calls Season 1 was Hallmark's first-ever streaming-only series. The When Calls the Heart spinoff streamed first on Hallmark Movies Now in 2019 and then aired on Hallmark Channel in early 2020. But for its second season, the show is moving to GAC Family, a new network founded by Bill Abbott. Abbott is the former CEO of Crown Media Family Networks, Hallmark Channel's parent company. 
GAC Family — formerly the Great American Country channel — launched Sept. 27. In addition to When Hope Calls Season 2, its programming will include Christmas movies and other family-friendly content. 
When Hope Calls: A Country Christmas airs Saturday, Dec. 18 at 8 p.m. ET on GAC Family. 
Check out Showbiz Cheat Sheet on Facebook!