'Lost Girls': The New Netflix Movie Is Based on a Disturbing True Story
In the new Netflix movie Lost Girls, a desperate mother searches for her missing daughter. In the process, she helps to uncover the truth about a string of unsolved murders of young women. The story is a fictionalized take on the real-life case of Shannan Gilbert, whose disappearance led to the discovery of the remains of several other missing women. 
'Lost Girls' is based on a book about the Long Island Serial Killer 
Lost Girls is based on a 2013 book of the same name by journalist Robert Kolker. In it, he explores the lives of Shannan and four other young women — all of whom were sex workers — who may have been murdered by a man dubbed the Long Island Serial Killer.
It was Shannan's disappearance that alerted police to the possible existence of an unidentified serial killer. In May 2010, the 24-year-old fled from a client's house in the Oak Beach area of Long Island and vanished. 
The search for Shannan initially turned up nothing. But several months later, police discovered the remains of four other women on a nearby beach. More bodies were discovered not long after, including those of a man and a toddler. It seemed clear that a serial killer was on the loose. But police did not know who he was. And they still hadn't found Shannan. 
What happened to Shannan Gilbert?
More than a year after she disappeared, Gilbert's remains were discovered in a marshy area near Oak Beach. Police determined that she likely died due to an accidental drowning. They believed she stumbled into the swamp after she ran from her client's house. 
But Shannan's mother Mari Gilbert wasn't convinced. Her daughter had made a panicked 911 call just before she disappeared, saying "They're trying to kill me." Mari believed her daughter was another victim of the unknown killer. And she didn't hesitate to pressure police to take the case of her daughter and the other murdered women seriously. 
Amy Ryan plays Mari Gilbert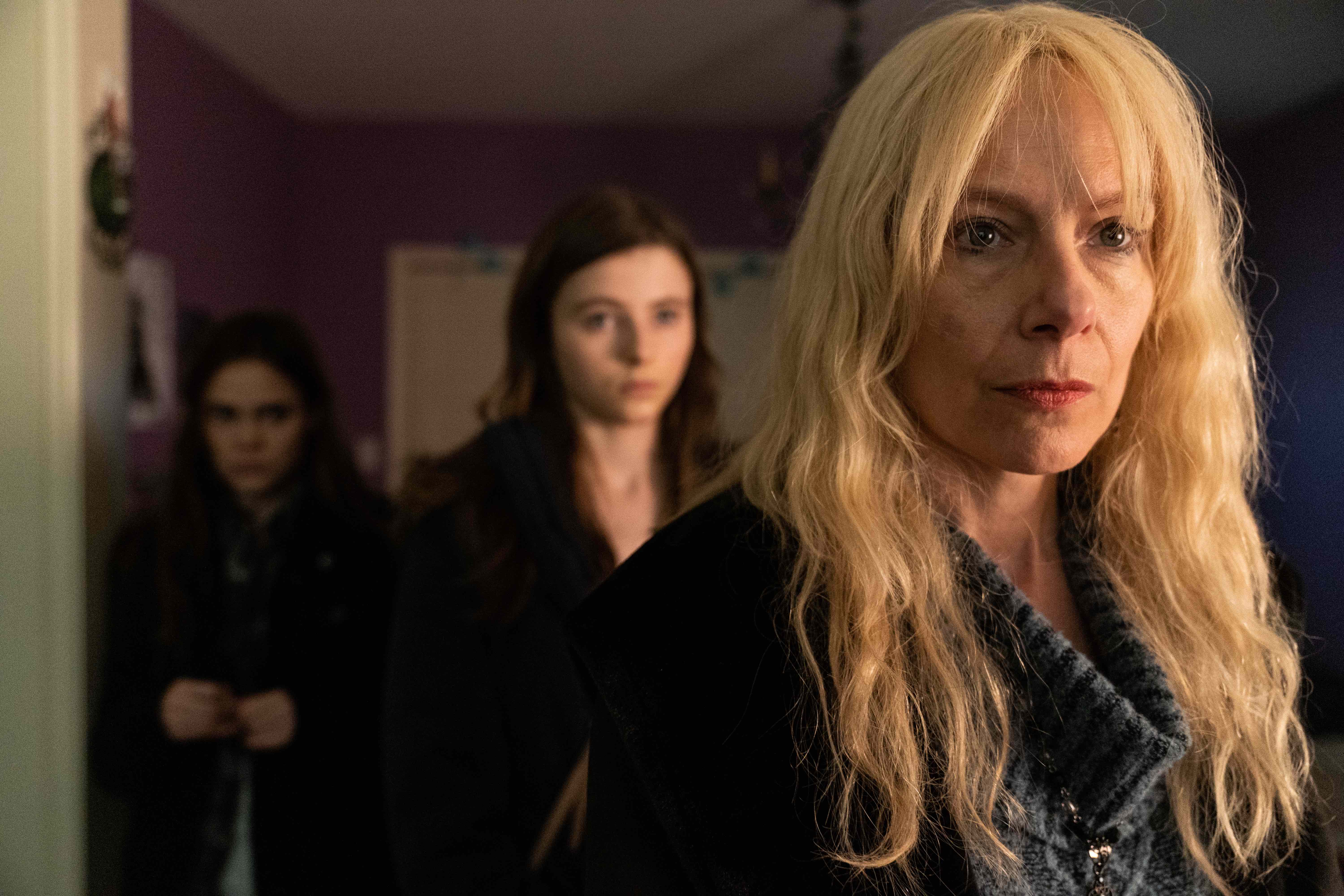 In Lost Girls, Amy Ryan as Mari Gilbert, the mother to the missing Shannan. The film's version of Mari portrays her as a driven advocate for both her daughter and the other victims. As the grieving families of the murdered women come together, Mari ends up serving as their leader and mouthpiece, pushing back against what she believed was the police's bias against the women because they were prostitutes.
In real life, Mari was a relentless advocate for her daughter. However, Melissa Cann, the sister of Maureen Brainard-Barnes, another victim, told Oxygen that Mari was not as much at the forefront of the investigation as is shown in the film. She said that "all the families" joined together to support each other in a "type of sisterhood."
Sadly, there was another tragic chapter to come in Mari's story. In 2016, she was murdered by her daughter Sarra Gilbert. Sarra, who stabbed her mother 227 times and hit her with a fire extinguisher, was sentenced to 25 years to life in prison for the crime. During her trial, Sarra testified that her mother was "evil" and "deserved to die."
Meanwhile, the identity of the Long Island Serial Killer is still a mystery. But Liz Garbus, who directed Lost Girls, believes the truth with eventually come out.
"I think if there's public pressure and there's a will, these cases are solvable," she told People. "I know there've been a lot of mistakes made along the way and probably missed opportunities, but I have to believe that it's solvable."