'Love Is Blind' Season 3 Might Include Ex-Girlfriend Drama
​​Love is Blind is usually full of drama. But season 3 of the Netflix show might show a different kind since someone is claiming to be the ex-girlfriend of a cast member.
'Love Is Blind' Season 3 is coming soon
The reality show has been a hit, so it's not surprising there will be a third season. Chris Coelen confirmed with Metro that filming has already started in February.
"Yes, we've already filmed season three," he said. "Every season is totally unique. Season three is a very different being than either season one or season two."
The producer said the season has "a great group of people." It's unknown who has been cast, but it's already confirmed the season takes place in Dallas.
'Love Is Blind' Season 3 might include ex-girlfriend drama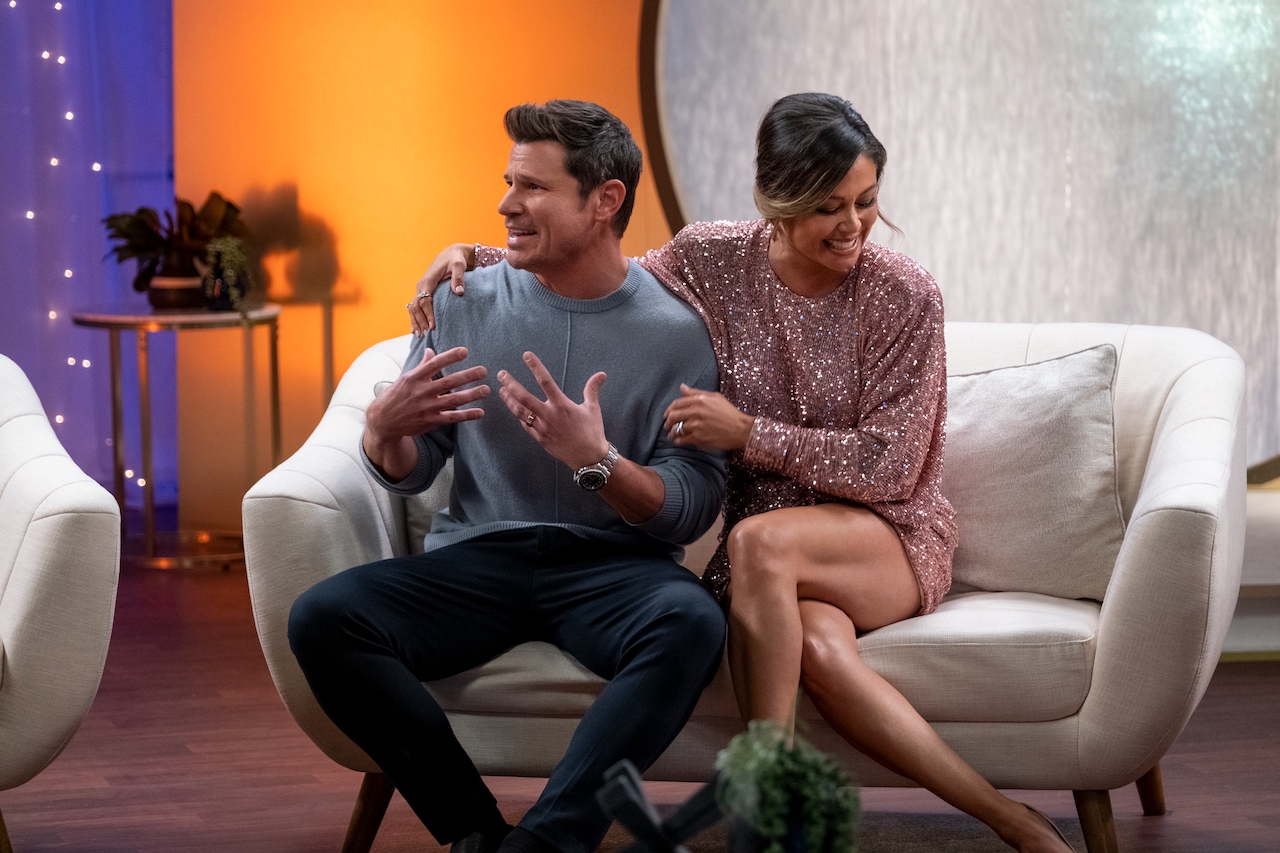 The show typically focuses on new relationships formed in the experiment. But some drama is already spilling on social media while filming.
A TikTok user shared a video on May 23 with the words "Reconnects with my ex thinking things will work out this time cause we said we still love each other" with a woman dancing. She continues dancing, but then the words "He goes on Love Is Blind the next day and gets engaged" appear. She captioned the post, "don't worry ya'll will see him on netflix pretty soon."
She shared another video of herself in a car and wrote "when you try and warn his new girl but she somehow ends up mad at you instead of him." The woman captioned it with "don't come crying to me later bestie." The sound used is Heather Rae Young from Selling Sunset saying, "OK you're good then fine f*ck you. You're f*cking good then good. Good, then we're good, and I'll move on, and that's it with us."
The user shared another TikTok where she's dancing with the words "*Me already being sad that my ex went on Love Is Blind the day after we hooked up.*" The video changes, and the words "I find out he told his new fiance about how both of my parents died, and now my business is going to be aired on Netflix for everyone to watch." This is captioned, "pt. 2 the gift that keeps on giving @VanessaLachey tell your casting producers to pick better."
She posted one more TikTok with the words "when he drives 3 hours to see you just to get engaged to someone else ten days later." All of this is unconfirmed, but there might be a lot of drama coming next season if it's true.
'Love Is Blind' kept other women off the show before
This wouldn't be the first time a former flame affected the experiment. Last season, a woman from Salvador Perez's past popped up again. He talked about this with Mallory Zapata and claimed he didn't have a serious relationship with this person.
Fans never got to see this other woman, and the rest of the season focused on Salvador and Mallory. If this TikTok user is telling the truth, it's still possible fans might never see her on the show.