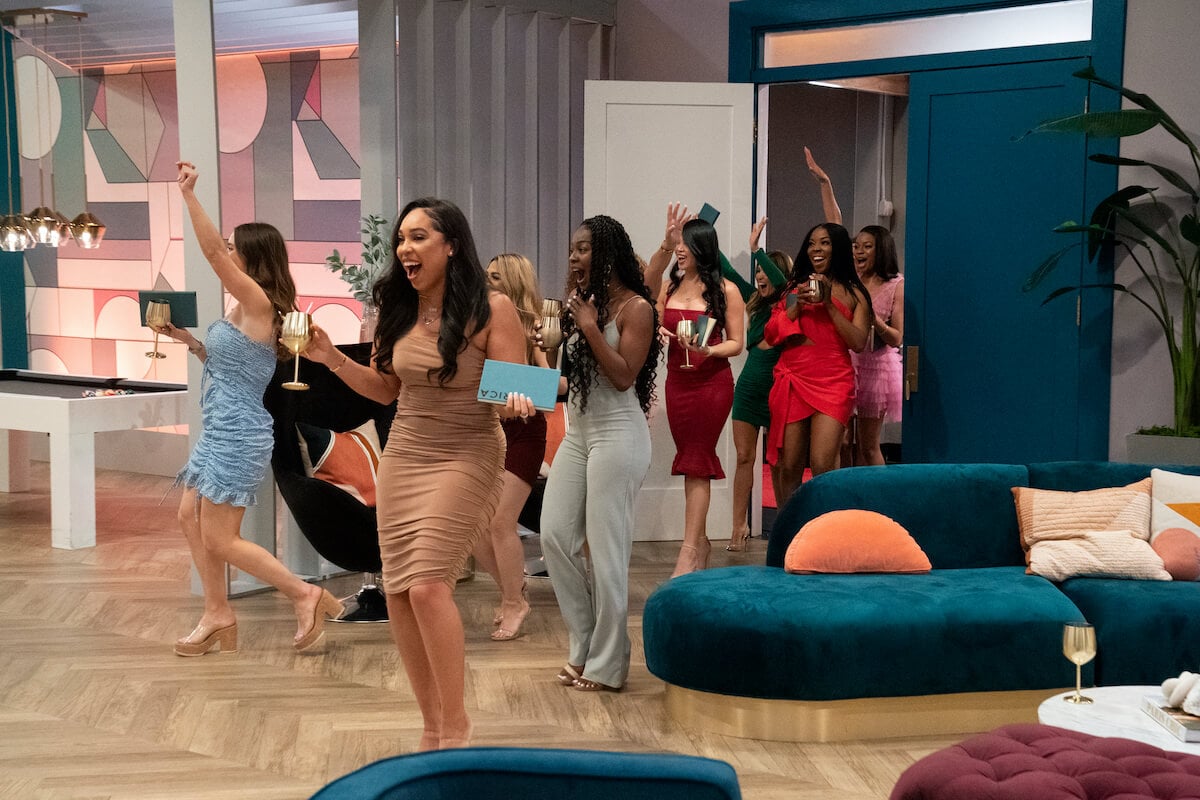 'Love Is Blind': Where Was Season 5 Filmed? 
More than two dozen hopeful Houston singles entered the pods in the fifth season of Netflix's hit series Love Is Blind.'
A new season of Love Is Blind is here. The relationship-focused reality series returned to Netflix on Sept. 22. Past installments of the show have featured singles from Atlanta, Chicago, Dallas, and Seattle. But where does season 5 take place? 
'Love Is Blind' Season 5 is filmed in Houston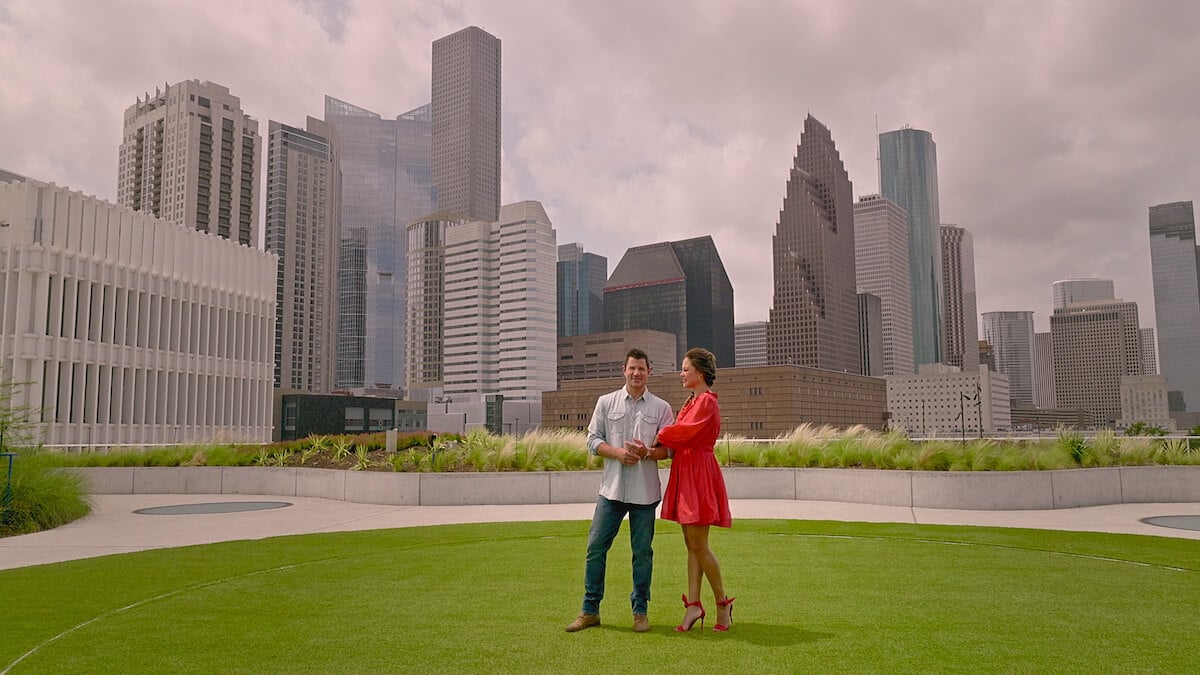 Love Is Blind Season 5 is filmed in Houston. More than two dozen singles from the Texas city entered the pods in the hopes of finding love. As usual, the first episodes of the season take place entirely on the show's custom-built set, which is designed to allow the cast members to interact without seeing each other. For season 1, the pods were located at Pinewood Studios in Atlanta. Later, the show shipped them to a new studio in Santa Clarita, Calif., outside of Los Angeles. 
Once the couples pair up, they emerge from the pods to see if their romantic connection can survive the pressures of the real world. For season 5, that means navigating their lives in Houston. While we'll have to wait for the upcoming episodes to see where exactly they film in the Lone Star State's largest city, officials say Love Is Blind is a great way to highlight all the city has to offer. 
"The viewership for this show is in the tens of millions. It is a loyal fanbase. And to have a show like that film in Houston and showcase our city, it's a wonderful opportunity for marketing and branding," Holly Clapham, the chief marketing officer of Houston First, told Houston Public Media. 
'Married at First Sight' and 'Top Chef' have also filmed in Houston 
Love Is Blind Season 5 is hardly the first reality series to set up shop in Houston. 
Married at First Sight Season 13, Top Chef: Houston, and House of Ho (which streams on Max), all filmed in the city. TLC's OutDaughtered follows the Busby family, who live in the Houston suburb of League City, while the network's My 600-lb Life focuses on a Houston weight-loss surgeon. Other Houston-set reality shows include The Little Couple and Married to Medicine: Houston.
The glut of reality series filmed in the city is no accident. The city has shelled out hundreds of thousands of dollars to attract shows such as The Bachelor to film there, according to a report by ABC13. Officials said the investment paid off in terms of publicity the city received.   
Upcoming filming locations for 'Love Is Blind' include Phoenix and Denver 
Love Is Blind Season 5 just kicked off. But producers are already looking forward to future seasons of the show. Casting is underway in Minneapolis/St. Paul, Phoenix, Denver, and Nashville, according to a recent announcement from producer Kinetic Content. 
Love Is Blind Season 5 Episodes 1-4 are now streaming on Netflix. New episodes release weekly through Oct. 13. 
For more on the entertainment world and exclusive interviews, subscribe to Showbiz Cheat Sheet's YouTube channel.