'Love Is Blind': Shayne Addresses Drug Use Accusations and ADHD Rumors From Fans
Love Is Blind fans had a lot to say about the cast's relationships. But they also commented on how Shayne Jansen looked and moved throughout the season. He's now addressing the accusations that he used drugs or has ADHD because of the comments.
'Love Is Blind' fans made assumptions about Shayne Jansen
RELATED: 'Love is Blind' Season 2 Star Natalie Lee Says Shaina Hurley Lied to Her About Shayne Jansen
Love Is Blind Season 2 showed Shayne falling in love with Natalie Lee. Sometimes their personalities clashed because Natalie liked making fun of him, while he wanted her to compliment him.
But fans also noticed Shayne would fidget a lot and look wide-eyed in scenes. There was a lot of talk on social media about what could be the cause of his mannerisms. Some believed it could be a disorder, while others thought it could be drug use.
Shayne Jansen answers if he used drugs or has ADHD
​​RELATED: 'Love is Blind' Season 2 Star Shayne Jansen Says He's Still in Love with Natalie Lee
Shayne appeared on The Viall Files and addressed many questions about his behavior and mannerisms. Nick Viall asked what's something he wanted to get off his chest more than anything.
"I want to get off the whole drug stuff, the ADHD problems that people are going after me for," he said. "All that stuff I wanna get right away."
Viall asked him if he had used drugs. "Have I? Yes. Have I done them on the show? I did not," he answered.
Shayne said he'd done a few of them, but nothing injected into his body. "I think we've all had our times in our lives where we've done certain things," he added. 
"It's obviously not a secret anymore, but I have severe, severe ADHD, and you're sitting in this tiny little room for like three hours. It's not 30 minutes," he said, referring to interviews for the show. Shayne said he felt more comfortable filming in Chicago, where he could move around and do his own thing. 
"I'll be the first to admit I don't help my anxiety," he said. Shayne picked up his drink and said there were five shots of espresso in it. "That's a warm-up," the reality star claimed.
Shayne said he turned to caffeine to stay up for filming, and he naturally has "horrible, anxious energy." He also pointed out that he wore a microphone the whole time, so "everyone would have heard me do it" if he snorted cocaine in the bathroom. Shayne said he's sick of seeing snowflakes in the comments of his posts.
Natalie Lee also addressed rumors about Shayne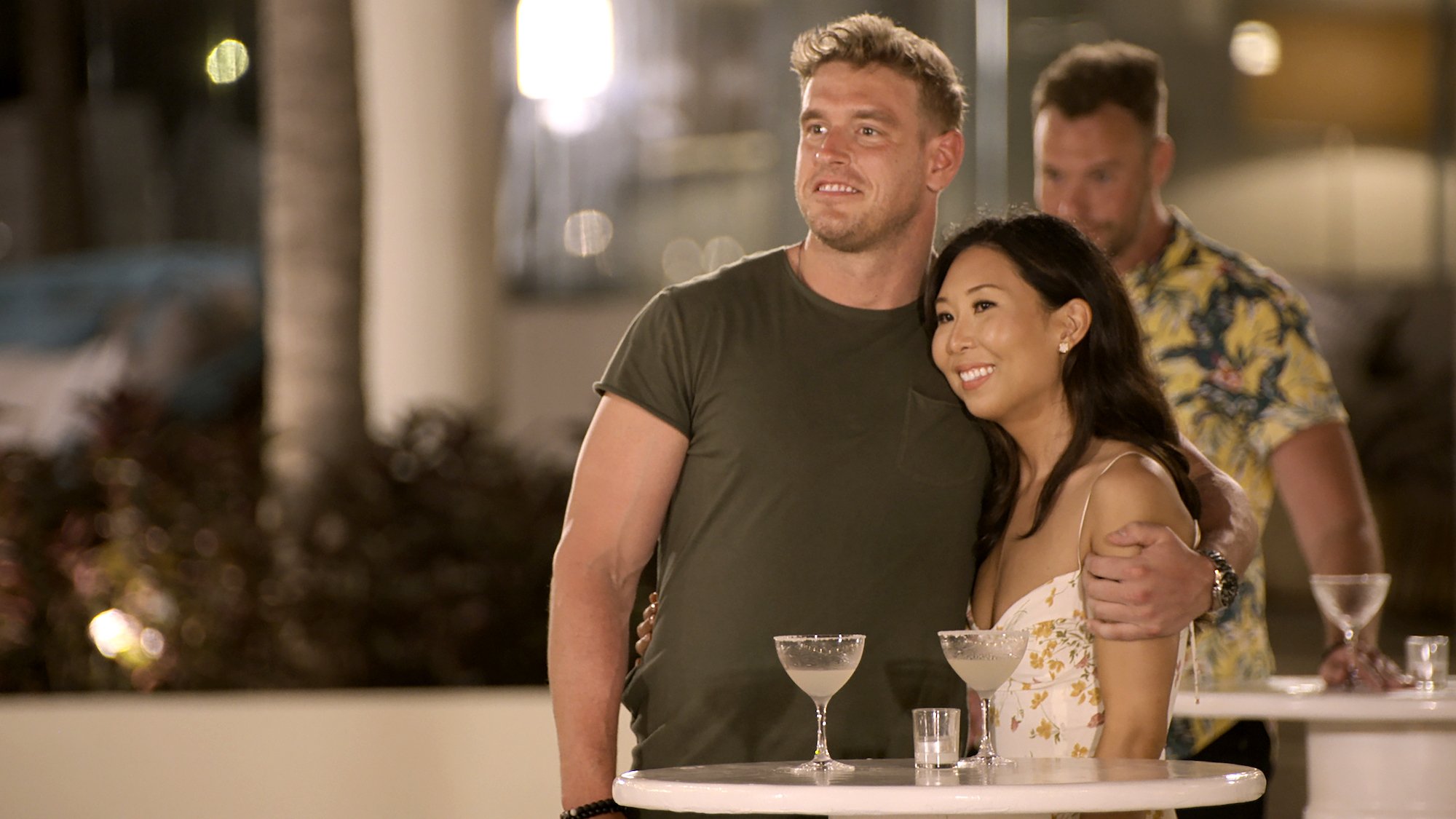 RELATED: 'Love Is Blind': Sal and Natalie Spark Dating Rumors After Flirty Instagram Exchanges
Natalie previously acknowledged that she heard the rumors forming around Shayne. She gave her reaction to them to Tea with Publyssity.
"I definitely have heard about it, and I've seen a little bit on Instagram," Natalie said. "I just feel really bad. I feel like people need to remember that we are human beings. We have feelings. Those things are hurtful. I certainly don't appreciate seeing it, and I'm sure he doesn't either."
Shayne and Natalie are no longer together. But it looks like Shayne is now ready to talk about his experience on the Netflix show.