'Love Is Blind': Shayne Reveals What Started His Fight With Natalie
Shayne Jansen talks about his fight with Natalie Lee after their bachelor and bachelorette parties on 'Love Is Blind' Season 2.
Love Is Blind fans were left out of the loop on a big fight that ended a relationship in season 2. But now, Shayne Jansen revealed what the beginning of the end for him and Natalie Lee was.
Shayne Jansen and Natalie Lee's relationship ended with a fight on 'Love Is Blind'
Shayne and Natalie seemed to be one of the strongest couples in season 2. But that all changed nights before their wedding.
They revealed they had a fight, and Natalie was hurt by things Shayne said. She decided not to marry him and try to work on their relationship. They're broken up now but Shayne did go into detail about their big fight.
Natalie called Shayne out for drinking at the bachelor party
Shayne appeared on The Viall Files to talk about filming. He explained what happened when the cameras were away to Nick Viall.
He said the fight happened on the night of their bachelor and bachelorette parties. The parties were supposed to be separate, but the men went back to their apartment, and the women joined them. Shayne said it was a long night, and everyone was drinking.
"And then she starts calling me out for some of the things I'm doing," he said before adding, "like drinking too much." Shayne clarified he wasn't arguing with anyone at the time or doing anything wrong. The realtor also said his drinking wasn't a problem for her before this.
"And then I'm like, 'I can't do this anymore,'" he said. "Obviously being very overdramatic and everything like that. I call myself out on that 100 percent. But at the same time, it's like this has been weeks of build-up. Weeks of build-up from us that was seen off-screen. That she would always pick, pick, pick, pick little things that I do wrong and never appreciate what I did right for her all the time."
He also claimed she made sure to be one way on camera and another way away from them. The realtor revealed she discussed what they would say and do before filming. However, he wanted to be his natural self in front of the cameras because that's not how he operates. 
Shayne said he called off the engagement that night. "I can't marry you," he claimed he told her. "I'm never going to be enough for you. You honestly make me feel like I'm not a good person, and I'm never going to be enough for you ever." He admitted to saying he hated her and still wishes he used his words better.
Natalie responded to Shayne's claims about their argument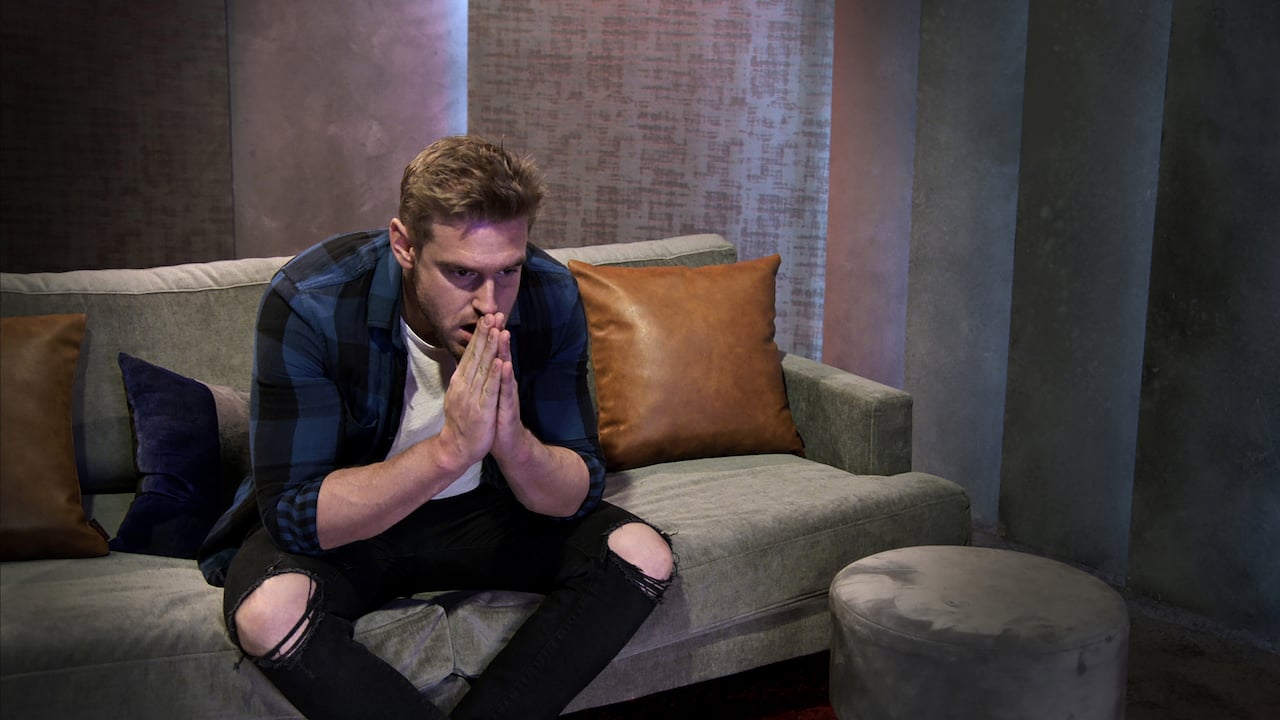 Natalie shared a statement on her Instagram story on March 30 in response to Shayne's interview. "Regarding the comment about me 'scripting' our conversations: I never told Shayne what to say, nor did we ever discuss or plan what to say in certain scenes," she wrote. "I did, however, set boundaries with filming specifically, I asked him to not drink alcohol before 'serious' scenes and to not share in-depth details of our intimacy out of respect for my family. I know he found this frustrating; the later is what led to our fight in Mexico."
She addressed other claims Shayne made but ended the statement with, "Maybe in a few days I'll have more to say on this, but right now I'm saddened and confused by his dishonesty on the podcast. I didn't think it would get to a point where I'd have to address this publicly, but blatantly lying about me on a podcast for whatever motive is where I draw the line." It looks like the drama from the Netflix show isn't over yet.