'Love Is Blind': Can Stars Ask What Other People Look like in the Pods?
Love Is Blind has a few rules to participate in the experiment. But is one that you can't ask about looks? This is what a producer of the Netflix show had to say about dating in the pods.
'Love Is Blind' is a dating experiment
​​​​RELATED: 'Love Is Blind': Are Couples Prohibited From Posting Spoilers to Social Media?
Love Is Blind questions if love can manifest between two people who get to know each other without seeing each other. People sit in "pods" or rooms and talk to each other through a wall to get to know each other.
If they want to move forward together, then they can get engaged. The rest of the season follows their relationship until their wedding day. There, they decide if they want to get married or go their separate ways.
Sometimes the stars are in the pods talking to each other for hours. But fans don't get to see everything they say, and sometimes it's a mystery what they know about each other before getting to see each other.
Can 'Love Is Blind' stars ask what other people look like in the pods?
RELATED: 'Love Is Blind' Season 2: More Couples Got Engaged Off-Camera; Are They Still Together?
The premise of the show is to figure out if people can fall in love without knowing what each other look like. But there's no rule against giving details about their appearance in the pods.
"They were never given any instruction on what to say or what not to say or what they could ask about or what they couldn't ask about," executive producer Chris Coelen told Variety. "And you see on the show, some people decided to [ask] 'How tall are you, what do you look like?' Other people were like, 'Why would I ever do that? That's not the point of this.'"
"We really wanted it to be their own story, their own journey," he continued. "We would set it up so they had the opportunity to talk to everybody."
Some stars have called out more superficial questions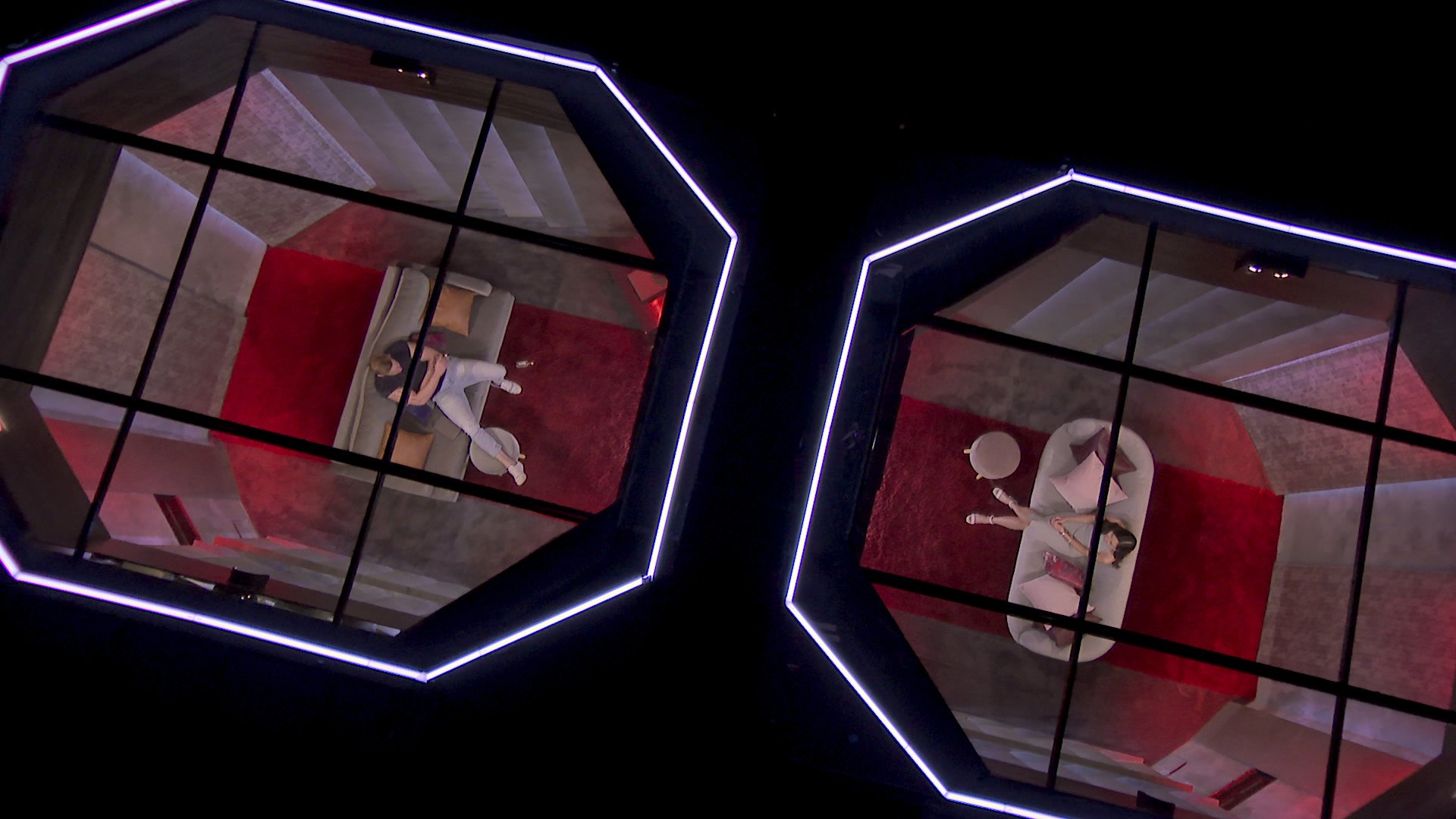 RELATED: 'Love Is Blind': The Singles Had to Follow 2 Rules While Dating in the Pods
Season 2 has shown some people have tried to work their way around not being able to see each other. Abhishek "Shake" Chatterjee had the habit of asking women what size clothes they wore, or if they worked out often, or if he'd have trouble picking them up. Many of them were turned off by the questions, but he managed to make a connection with Deepti Vempati, and they got engaged. 
A woman also asked Shayne Jansen if he sold a lot as a real estate agent. She mentioned that could be a sign that he's good-looking, and he called it superficial. 
So some stars have tried to get a vague picture of their potential partner in the pods. But it's mostly frowned upon.