Lucille Ball Helped Carol Burnett Land Her Very Own Show
Today, Carol Burnett is well-known for leading the hit comedy-variety series The Carol Burnett Show, which ran for 11 seasons from 1967 until 1978. During the show's long run, several A-listers guest-starred to have a little fun with Burnett. Liza Minelli, Mickey Rooney, Art Carney, Dick Van Dyke, and the comedy legend Lucille Ball all appeared on the hit show. Lucille Ball guest-starred a handful of times, as she and Burnett had developed a friendship (and mentor-mentee) like bond over the years.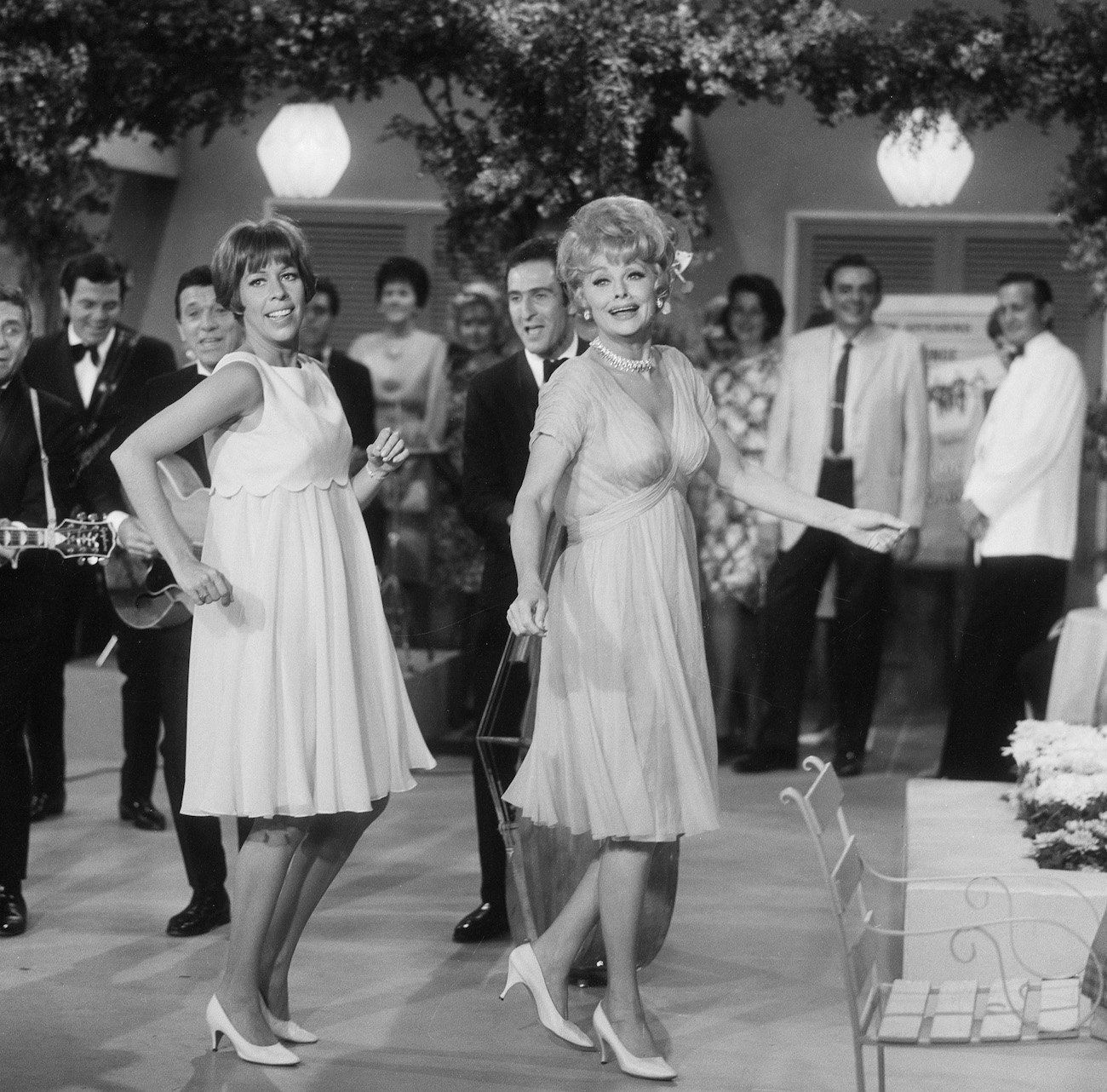 In large part, Carol Burnett has Lucille Ball to thank for her current success and fame. Before The Carol Burnett Show, the actor began making a name for herself via appearances in The Gary Moore Show and The Entertainers, as well as in Off-Broadway and Broadway productions. Ball lent the actor a hand, giving her a lift up the showbiz ladder when she was still relatively unknown.  
The day Lucille Ball told Carol Burnett to reach out if she ever needed anything
Burnett and Ball met backstage when Burnett was starring in the Broadway show Once Upon a Mattress; she had previously held the leading role in the off-Broadway production of the same name. One night, while performing, Burnett spotted a special someone with big red hair in the second row, as Biography.com notes. It was Lucille Ball. Burnett recounted being more nervous seeing one of her greatest inspirations in the audience than she was on opening night. 
Ball decided to pay Burnett a visit backstage after the show. The two chatted for a bit, and Ball reportedly left Burnett after saying, "Kid, if you ever need me for anything, give me a call." Burnett went on to take Ball up on her offer a few years later. 
How Burnett landed a one-hour comedy special on CBS
A few years after meeting Ball backstage, CBS offered Burnett a one-hour special on their network. There was one catch: she had to get a "big-name guest star to appear alongside her," as Biography.com notes. She called Ball, and Ball was ready to spring into action. Ball said, "I'll be there. When do you want me there?" 
As for the special, Carol+2, it premiered in 1966 and also featured Zero Mostel — a stage and screen actor known for A Funny Thing Happened on the Way to the Forum, The Producers, The Front, and Panic in the Streets. Due, in part to the success of the one-hour special, CBS offered Burnett what would become her rise to stardom and everlasting legacy – The Carol Burnett Show.