Was that Lucille Ball's Real-Life Husband on 'I Love Lucy'?
Some TV shows are forgotten over time. Others become perennial favorites, leading fans to revisit them for years or even decades to come. One of the most famous examples of a TV series that has extended its life far beyond its last episode has to be I Love Lucy. But some fans are still asking themselves one question: were Lucille Ball and Desi Arnaz really married?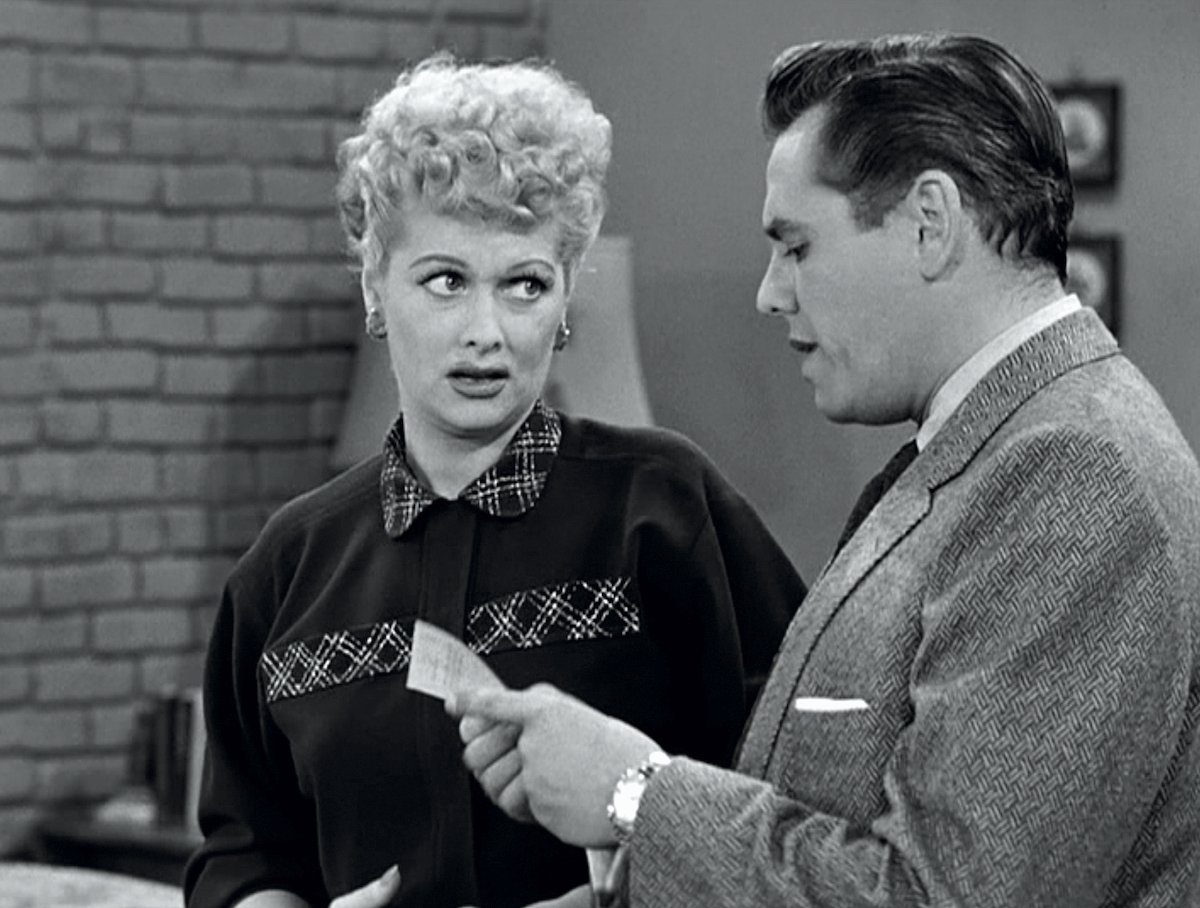 'I Love Lucy' is a classic TV show in part due to the chemistry of its stars
I Love Lucy ran on CBS from 1951 to 1957. The show follows Lucy and Ricky Ricardo (Ball and Arnaz) and their friends Ethel and Fred (Vivian Vance and William Frawley). As such, it helped popularize the notion of the family sitcom, which endures today. The series is notable for a variety of reasons, including ending its run while still the number one show on television.
The comedic chemistry between Ball and Arnaz carried the show. After all, many episodes focused on Lucy's efforts to accompany her husband on stage at his nightclub. The show remains Ball's most notable work, though she was a trailblazer in the industry. She was even the first woman to lead a major Hollywood studio, Desilu Productions, which she co-founded with Arnaz.
Were Lucille Ball and Desi Arnaz a real-life couple too?
For those wondering if Ball and Arnaz's relationship extended to their personal lives, the answer is yes. The real-life couple married in 1940, more than a decade before I Love Lucy premiered. After that series, they continued their on-screen partnership for three more seasons. But The Lucille Ball-Desi Arnaz Show ended in 1960, the same year they divorced.
In fact, Ball filed for divorce the very next day after the show wrapped. The reality behind I Love Lucy didn't mirror the on-screen romance, as Ball would later play unmarried women on TV. During their marriage, Ball and Arnaz had two children, Lucie Arnaz and Desi Arnaz Jr. Just like their famous parents, the siblings each embarked on careers in Hollywood.
Nicole Kidman and Javier Bardem will play Lucille Ball and Desi Arnaz
Ball and Arnaz's marriage will be the subject of an upcoming movie titled Being the Ricardos. In the film, Oscar winners Nicole Kidman and Javier Bardem will play the couple. Meanwhile, Aaron Sorkin (The Trial of the Chicago 7) will write and direct the movie, which currently has no release date.
The casting of Kidman and Bardem has angered some I Love Lucy fans. In particular, Kidman as Ball has rubbed some the wrong way. Photos of the actors in costume recently made the rounds, Screen Rant reported. And it only intensified criticism of whether Kidman is a good choice to play the iconic television pioneer.