M.I.A's Stage Name Is Derived From an Unfortunate Familial Incident
M.I.A is a rapper, singer, and songwriter who first rose to fame in 2007 for her hit song "Paper Planes." The tune, which was the featured track on the artist's 2007 album, Kala, propelled her to international stardom. Although M.I.A. is less visible these days, she has recently appeared in several high-profile projects.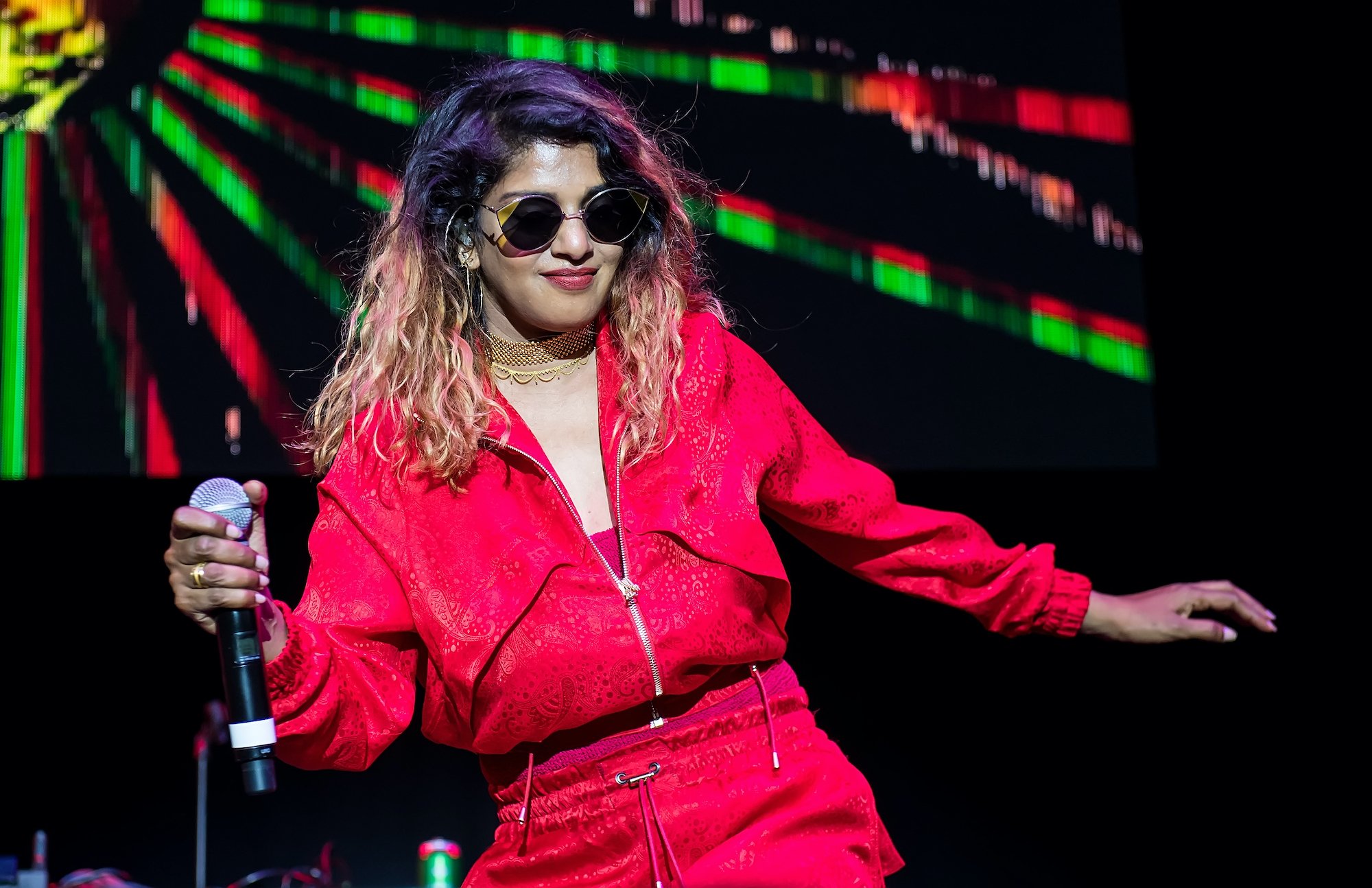 The singer has lent her vocals to songs that have fans sitting up and taking notice — and wanting to learn everything that they can about the unique artist with the fascinating stage name. M.I.A.'s name might sound cool, but when choosing her stage name, the artist actually took inspiration from a rather tragic family incident that helped to shape her early life. 
What is M.I.A.'s birth name?
Mathangi "Maya" Arulpragasam was born in London in 1975, according to IMDb. When she was just a baby, she moved with her family to Sri Lanka, where she spent the majority of her early childhood. The young woman's early life was marked by poverty and political unrest, and she would later recall occasions when bullets would fly through the windows of her school. When she was 11, Arulpragasam moved to London with her mother, where they were housed as refugees.
By the time she started attending college, the young woman had developed a keen interest in the creative arts. By 2001, she had started touring with musical acts, rapping and making music, in spite of the fact that she had to build up the confidence to set foot on stage. It was also at that time that she decided to adopt a stage name.
What has M.I.A. said about her stage name?
Mathangi Arulpragasam decided to take on the stage name M.I.A., a moniker that she retains to this day. Speaking later about why she chose that name, in particular, the rapper admitted, according to The Guardian, that she took inspiration from a sad family event:
"M.I.A. came to be because of my missing cousin. I wanted to make a film about where he was since he was M.I.A. (Missing in Action) in Sri Lanka. We were the same age, went to the same schools growing up. I was also living in Acton at the time. So I was living in Acton looking for my cousin missing in action."
Over the next few years, M.I.A. gained a significant following online, releasing several hit songs, including "Sunshowers" and "Galang." She rose to international prominence in 2007, with the release of "Paper Planes."
In the years since, she has continued writing and releasing music and has won numerous awards for her artistry, including two MTV Video Music Awards. She has also branched out to other creative ventures, writing a book and working on several major video projects. 
M.I.A. isn't the only rapper with an interesting stage name
Several other high-profile rappers have taken inspiration from family members for their stage names. Notably, The Game, an award-winning rapper, chose his stage name because his grandmother used to joke that he was "game" to play any sport, from basketball to soccer.
Iconic rapper Snoop Dogg took his name from a childhood nickname, with his mother dubbing him "Snoopy" when he was a young child, reportedly because of his resemblance to the famous cartoon pup.
Finally, Jay-Z, one of the most popular (and wealthiest) rappers of all time, reportedly chose his stage name based on the childhood nickname "Jazzy." He combined that nickname with the name Jaz-O, his music industry mentor, to come up with the well-known stage name Jay-Z.