Machine Gun Kelly or G-Eazy: Which of Halsey's Exes Has the Higher Net Worth?
Machine Gun Kelly and G-Eazy are both musicians who have dated pop singer Halsey. They were also both rappers until 2020, when MGK switched to the pop-punk genre with his album Tickets to My Downfall, a collaboration with Blink-182 drummer Travis Barker. But which of the musicians has the higher net worth?
Let's take a look at Kelly's and G-Eazy's sources of income to determine which of Halsey's exes has accumulated the most wealth.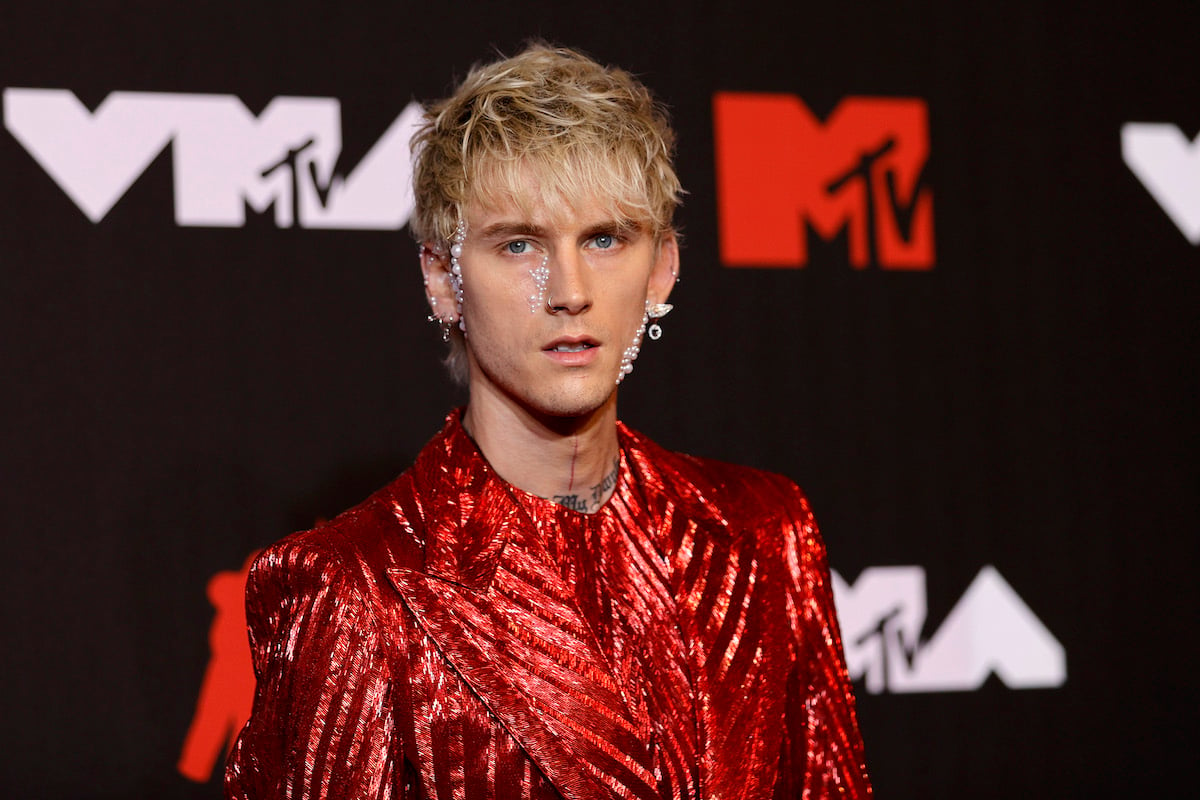 Machine Gun Kelly net worth: $10 million
According to Celebrity Net Worth, Machine Gun Kelly has an estimated net worth of $10 million. The musician, whose real name is Colson Baker, is known for crossing genres from rap and hip-hop to pop-punk. Kelly has also worked as an actor. 
The "Rap Devil" recorded his first mixtape, Stamp of Approval, when he was a high school student. After graduating, he found a manager to help him launch his music career. He began using the stage name "Machine Gun Kelly" as a reference to his fast-paced vocal delivery.
MGK started performing at local venues, and he appeared on MTV2's Sucker Free Freestyle. He recorded his second mixtape, 100 Words and Running. His single "Alice in Wonderland" won several awards and helped Kelly step into the public eye. In 2011, Sean Combs signed Kelly to Bad Boy Records.
In 2012, Kelly released both his debut studio album, Lace Up, and the mixtape Black Flag. He dropped his second studio album, General Admission, in 2015.
The following year, MGK collaborated with Camila Cabello to create the smash single "Bad Things." After several delays, he released his fourth album, Hotel Diablo, in 2019. Kelly transitioned from rap to pop-punk with his 2020 album Tickets to my Downfall, a collaboration with Blink-182 drummer Travis Barker.
As an actor, Kelly has appeared in films like The Dirt, Bird Box, Midnight in the Switchgrass, and Big Time Adolescence.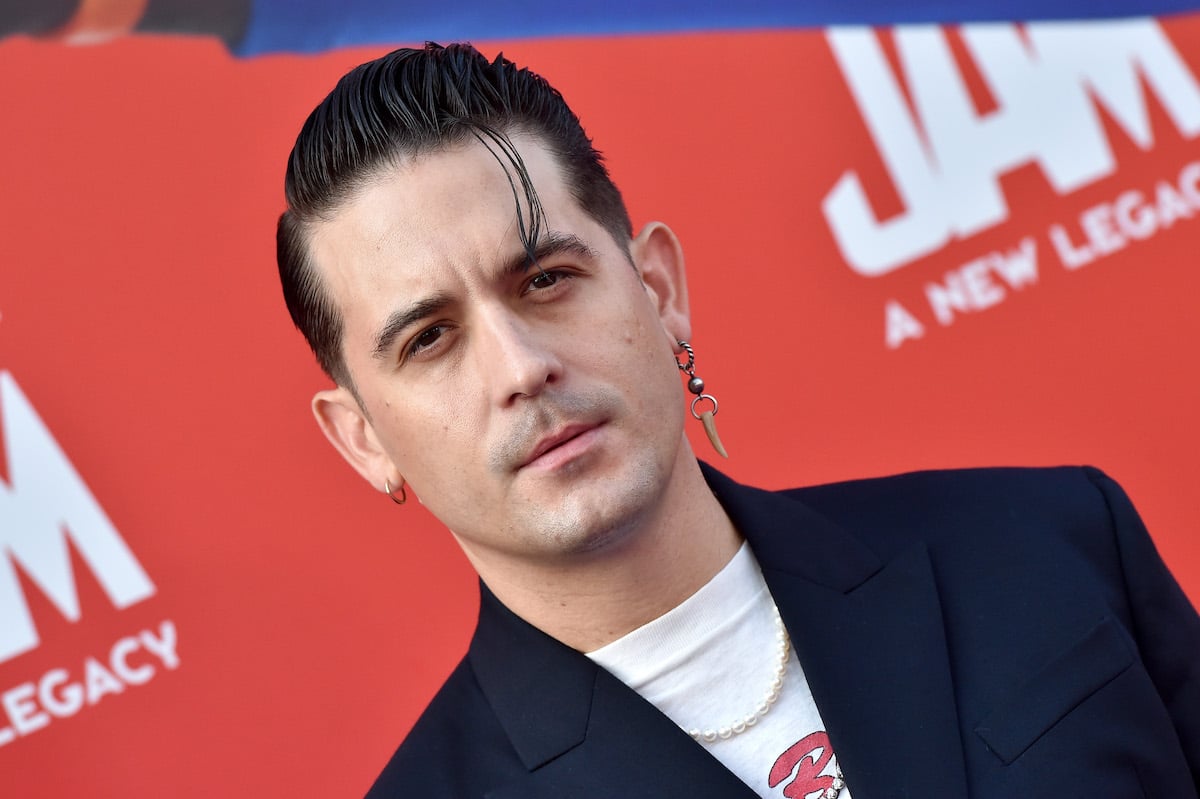 G-Eazy net worth: $12 million
According to Celebrity Net Worth, G-Eazy has amassed a net worth of approximately $12 million. The rapper is currently one of the most popular hip-hop artists. 
G-Eazy started making music as a teenager. He joined a local hip-hop group called The Bay Boyz, and they began releasing their songs on MySpace. He produced music for other artists while studying at Loyola University in New Orleans. His mixtapes began to garner attention, and The rapper released his first studio album, The Epidemic LP, in 2009. Later that year, he won the NAACP Best Music on Campus award.
G-Eazy's increasing popularity led him to open for artists like Drake, Lil Wayne, and Snoop Dogg. After graduating college in 2011, he immediately started touring with Summer Warped Tour. He released his next album, Must Be Nice, in 2012 and followed it up with his major-label debut album, These Things Happen, in 2014. These Things Happen reached the number 1 spot on the US Rap and US R&B charts and number 3 on the Billboard 200 chart. 
The rapper's tours have generated a significant portion of his income. His 2014 international tour sold out completely. In 2015, G-Eazy performed at several music festivals, including Bonnaroo, Lollapalooza, and Austin City Limits.
His 2015 album When It's Dark Out reached number 1 on the US Rap and US R&B charts and number 5 on the Billboard 200 chart. He launched his second international tour in January 2016. That summer, he co-headlined the Endless Summer tour with Logic. In July of the same year, he was featured on Britney Spears' single, "Make Me," which they performed together at the 2016 MTV Video Music Awards.
G-Eazy released the album The Beautiful & Damned and an accompanying short film in 2017. His best-performing single from the album was his collaboration with then-girlfriend Halsey, titled "Him & I." The couple performed the song together on Dick Clark's New Year's Rockin' Eve in 2018. In 2021, the rapper released the album These Things Happen Too.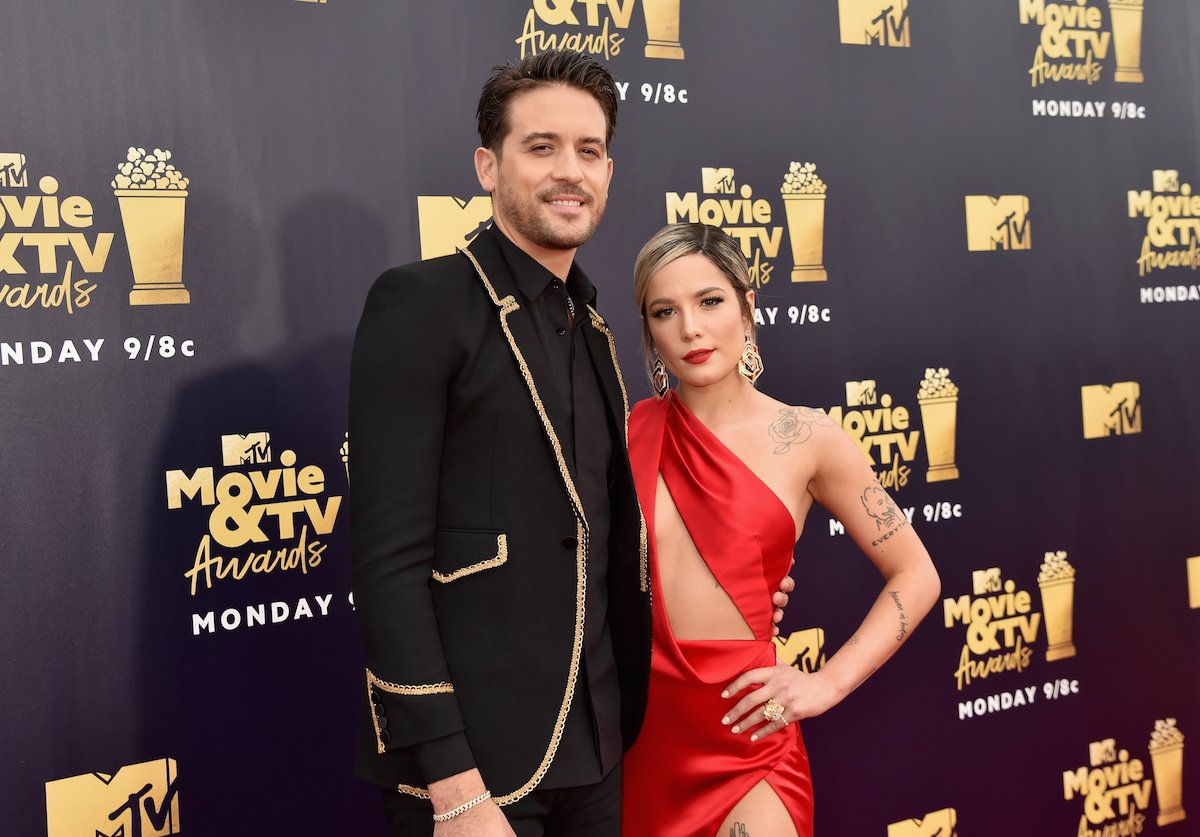 Machine Gun Kelly and G-Eazy both dated Halsey
G-Eazy and Machine Gun Kelly famously feuded over Halsey because they both dated the pop singer. Halsey dated MGK back in March 2017, but by August, she had moved on to G-Eazy. 
According to Vibe, G-Eazy dropped the track "Bad Boy" in August 2018. The song includes the lyrics: "Your shots just graze me, I'm standing, they put a hole in me I answer to no one, nobody can get control of me. MGK, please stop trolling me, get over me/You wanna be me, you're mad that you're not as big as me/I'm everywhere, I'm your nightmare, you can't get rid of me."
Hours later, Kelly dropped his freestyle rebuttal online. He rapped the words, "Only Eazy I f— with is with E… I f—ed his girl/Now he looks like this s— is overbearing/How dare him, I dare him/Don't think about comparing/Now turn that frat rap off I get sick of hearing."
By 2019, the rappers had apparently squashed their beef because G-Eazy invited Kelly on stage to perform with him at KAOS nightclub in Las Vegas.
And in case you were curious, Halsey has accumulated more wealth than either of her exes. She has a net worth of $20 million, according to Celebrity Net Worth. 
RELATED: Machine Gun Kelly Says Relationship With Megan Fox Kept Him Alive: 'Love Gave Me a Reason to Stay Here'