Why Did Madonna and Gwyneth Paltrow's Friendship End?
There was a period when Madonna and Gwyneth Paltrow were close friends, arriving at events together and getting their pictures snapped by the paparazzi. In recent years, fans aren't likely to see these two famous women together. The pair's friendship reportedly dissolved after a disagreement over a celebrity trainer.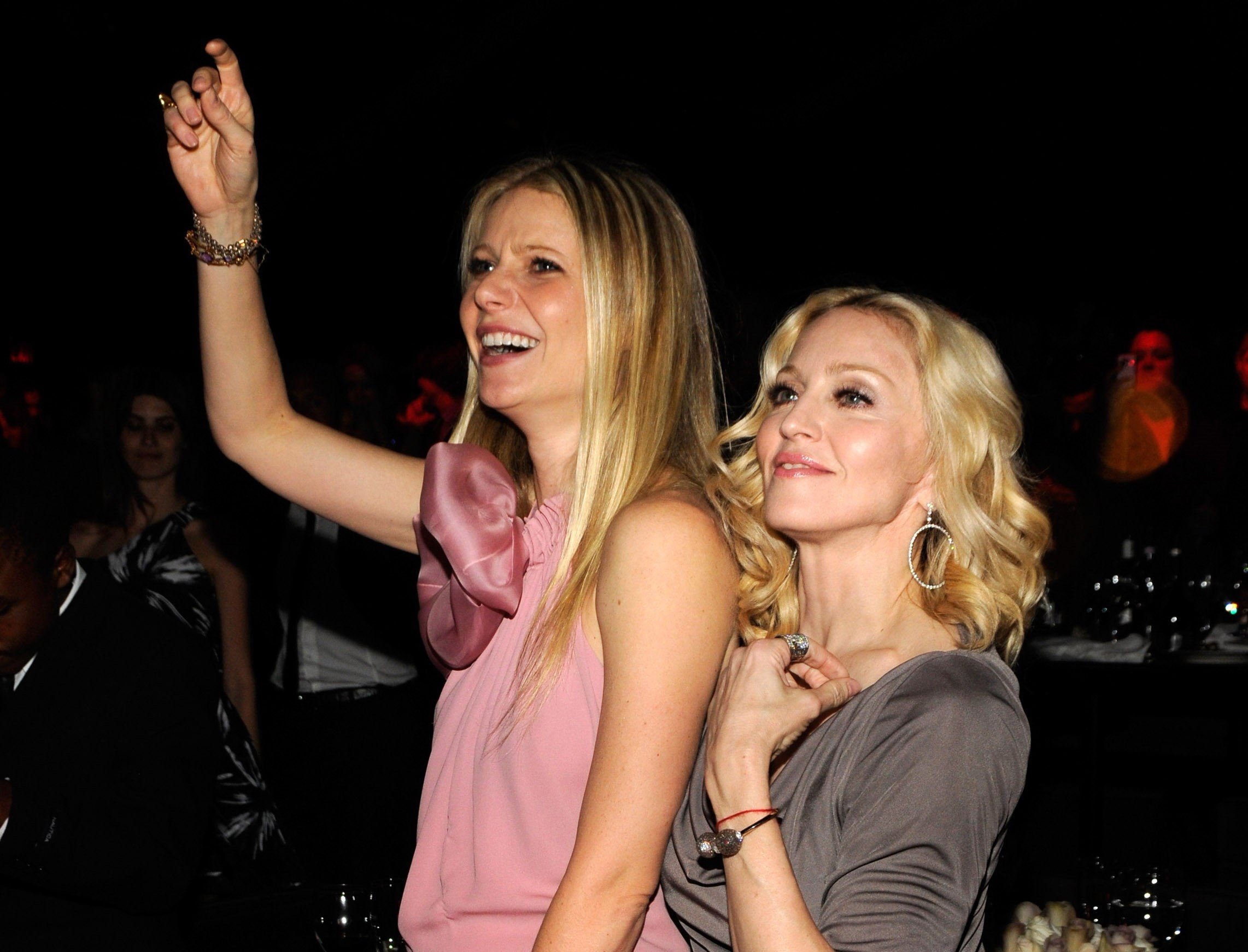 Madonna and Gwyneth Paltrow became friends when they lived in England
Paltrow and Madonna grew close in the early 2000s, a period when both women were living in the United Kingdom. Madonna was married to director Guy Ritchie and Paltrow to Coldplay frontman Chris Martin. The American celebrities apparently bonded over their British husbands and love of music.
Both were also raising young children at the same time. According to Shape Magazine, Paltrow reportedly consoled Madonna throughout her divorce from Ritchie.  
The famous friends allegedly had a falling out over their fitness trainer
After giving birth to her son, Moses, Paltrow began taking classes with trainer Tracy Anderson to prepare for her role in Iron Man. She soon recommended the classes to a friend.
"She literally texted Madonna on her way out from her first session and was like, 'You have to do it,'" Anderson told The Times.
Soon, both celebrities took classes from Anderson. During this time period, Madonna referred to Anderson as her "savior." She added that Anderson was "the only one who could pull my body back together" after a horseback riding accident, three hernias, and two Cesarean sections. 
After some time training together, though, Madonna and Anderson ended their relationship. It's not clear whether Madonna fired Anderson or if the split was mutual. Regardless, this allegedly upset Paltrow. 
"Oh yes, I can be mean," Us Weekly reported that Paltrow told British Vogue. "I can cave in to gossip. I can ice people out and I definitely harbor revenge."
Though she didn't name anyone, Paltrow added that she was dealing with a dissolving friendship.
"I'm having a situation right now with a friend where I'm feeling pretty angry," she said. "But revenge is corrosive and it doesn't make me feel good."
Paltrow was hesitant to speak about growing distant from the musician, but she commented on the end of her friend's professional relationship with Anderson.
"Yeah, it's good that [Tracy] doesn't train Madonna anymore. It was too much," she said. "She keeps people waiting — it takes up your whole day."
Tracy Anderson shared her thoughts on Madonna and Gwyneth Paltrow
As Anderson has worked with both women, she has shared her opinion on each. Her relationship with Paltrow is much closer, as they still have a friendship. Anderson referred to Paltrow as "so cute" when she first began taking classes. 
She has some harsher words to share about Madonna, however. 
"I mean, I wouldn't look to Madonna for psychological advice," she said. She added that part of the reason their relationship fell apart was the singer's stringent demands.
"Madonna can demand whatever she wants to demand, she's Madonna, that's just what it is," Anderson said. "It wasn't working for me because my demands are like, I have a kid. When I missed my son's saxophone concert because of a training session with her, I was like, 'I can't do this anymore.' That was it for me."