Madonna Revealed Why 'Material Girl' Doesn't Represent Her True Self
Madonna once said she liked the songs "Material Girl" and "Like a Virgin" before they became hits. Despite this, she did not feel the lyrics of either song represented her. She also said the public reaction to the songs was different from what she expected.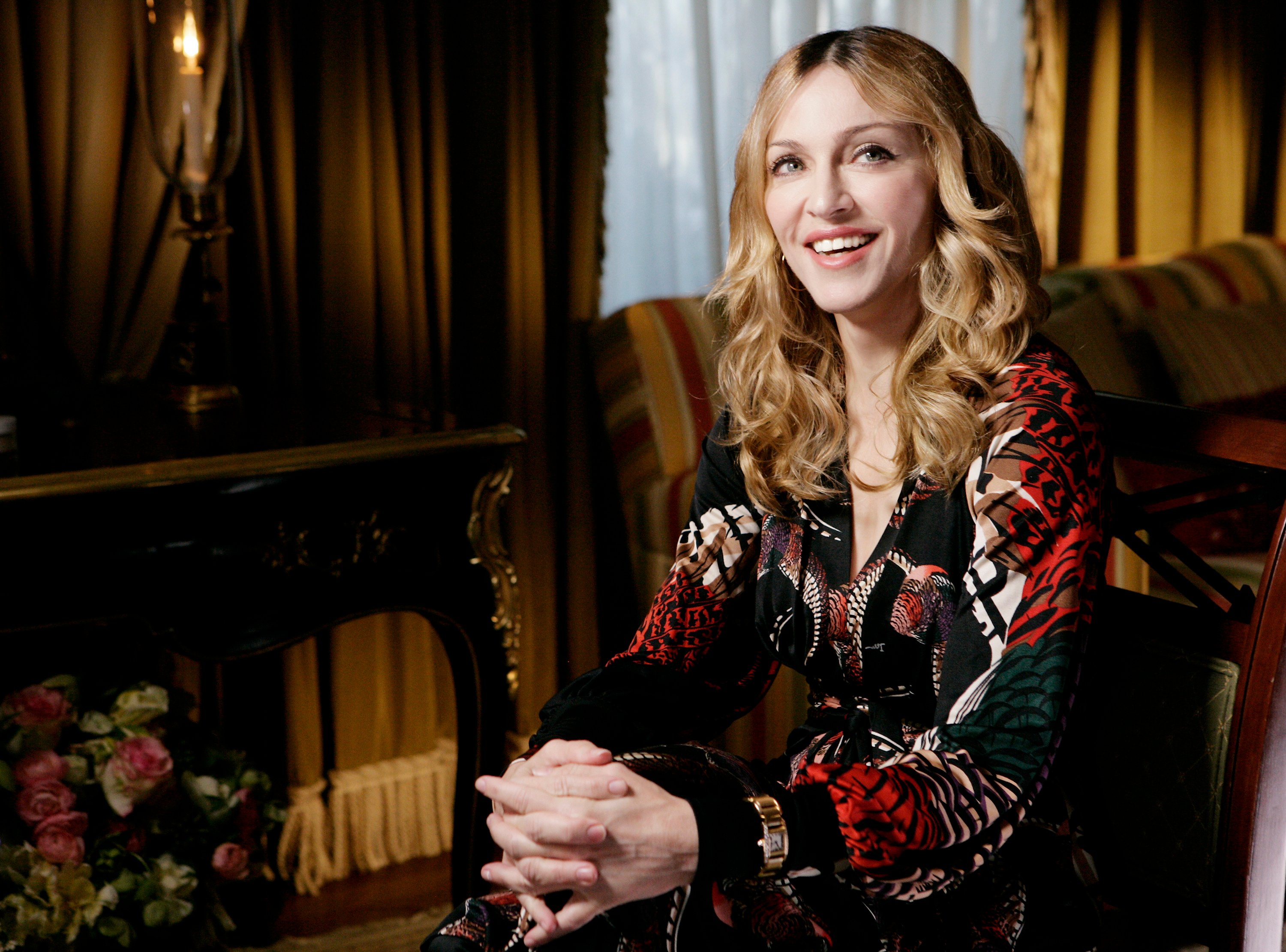 Why Madonna sang 'Material Girl' and 'Like a Virgin' even though they didn't reflect her
"Material Girl" is one of Madonna's most famous songs. And the pink Marilyn Monroe-inspired dress she wore in the music video is one of her most iconic looks. During a 2009 interview with Rolling Stone, Madonna said she enjoyed "Material Girl" and "Like a Virgin" because she didn't take their lyrics at face value.
"I liked them both because they were ironic and provocative at the same time but also unlike me," she said. "I am not a materialistic person, and I certainly wasn't a virgin, and, by the way, how can you be like a virgin? I liked the play on words, I thought they were clever. They're so geeky, they're cool."
Rolling Stone asked Madonna whether she anticipated "Material Girl" and "Like a Virgin" becoming major hits. "No," she said. "They just resonated with me. I've never been a good judge of what things are going to be huge or not."
For example, the Queen of Pop said she is not a fan of "Into the Groove," "Sorry," or "Cherish," but these songs became massively successful nonetheless. 
What Madonna would do if she weren't so wealthy
Rolling Stone prompted Madonna to elaborate on the idea that she isn't materialistic.
"I feel lucky to be able to afford a Frida Kahlo [painting] or live in a nice house, but I know that I can live without it," she revealed. "I'm resourceful, and if I ended up in a log cabin in the middle of the forest, that would work too. These things are not mandatory for my happiness. That's what I meant by 'I'm not a materialistic person.'"
The way the world reacted to 'Material Girl'
Regardless of what Madonna expected from "Material Girl," the song became a massive success. The track reached No. 2 on the Billboard Hot 100, remaining on the charts for 17 weeks. Its parent album, Like a Virgin, became a hit as well. It topped the Billboard 200 and stayed on the chart for 109 weeks. 
"Material Girl" was a hit in the United Kingdom as well. The Official Charts Company reports the song peaked at No. 3 in the U.K. and lasted on the chart for 10 weeks. Meanwhile, Like a Virgin topped the U.K. chart and remained on the chart for 152 weeks.
While Madonna doesn't feel "Material Girl" represented her, it certainly helped her to become a chart juggernaut.