This Madonna Song Was Inspired by a Controversial Gap Jeans Ad
While writing songs, Madonna drew inspiration for her lyrics from numerous places. For example, one of her songs was inspired by a Gap ad — as well as her own spiritual journey. Here's a look at what someone involved in the controversial ad received in return for inspiring a Madonna song.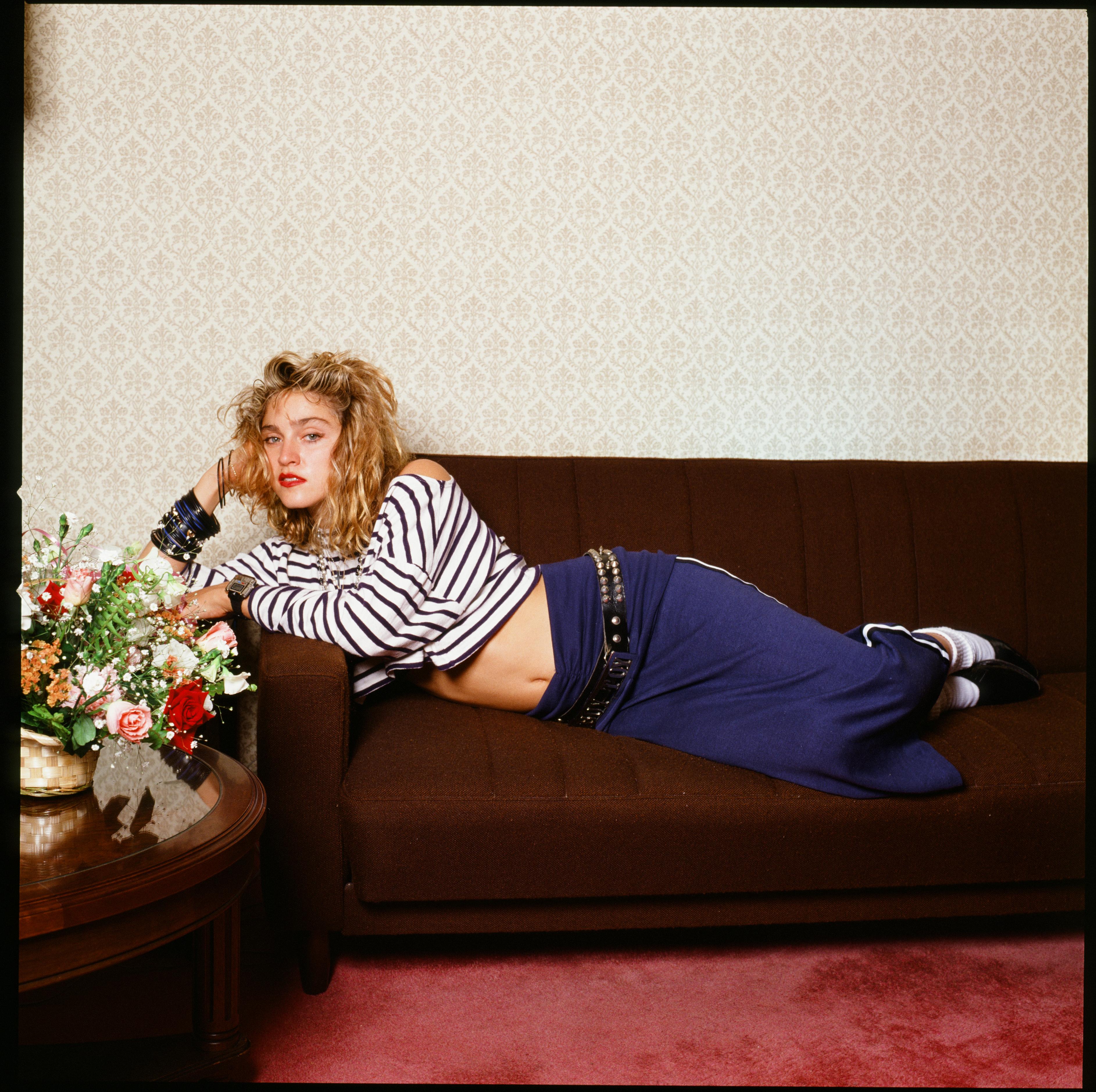 The controversial Gap ad that inspired a Madonna song — and some parodies
It all started with a Gap ad that received quite a bit of attention. According to Entertainment Weekly, Max Blagg recited his poem "What Fits?" in an ad that depicted Mädchen Amick of Twin Peaks fame modeling jeans. The ad garnered varied responses. While some found the ad interesting, others decried it as pretentious. The ad even inspired parody ads for NBC programming.
"Our spots were meant as flattery," said Vince Manze, vice president of NBC. "If some people thought the Gap ads were pretentious, so what? They had everybody talking. In advertising, that's what's important." The Gap's use of "What Fits?" apparently caught the attention of Madonna.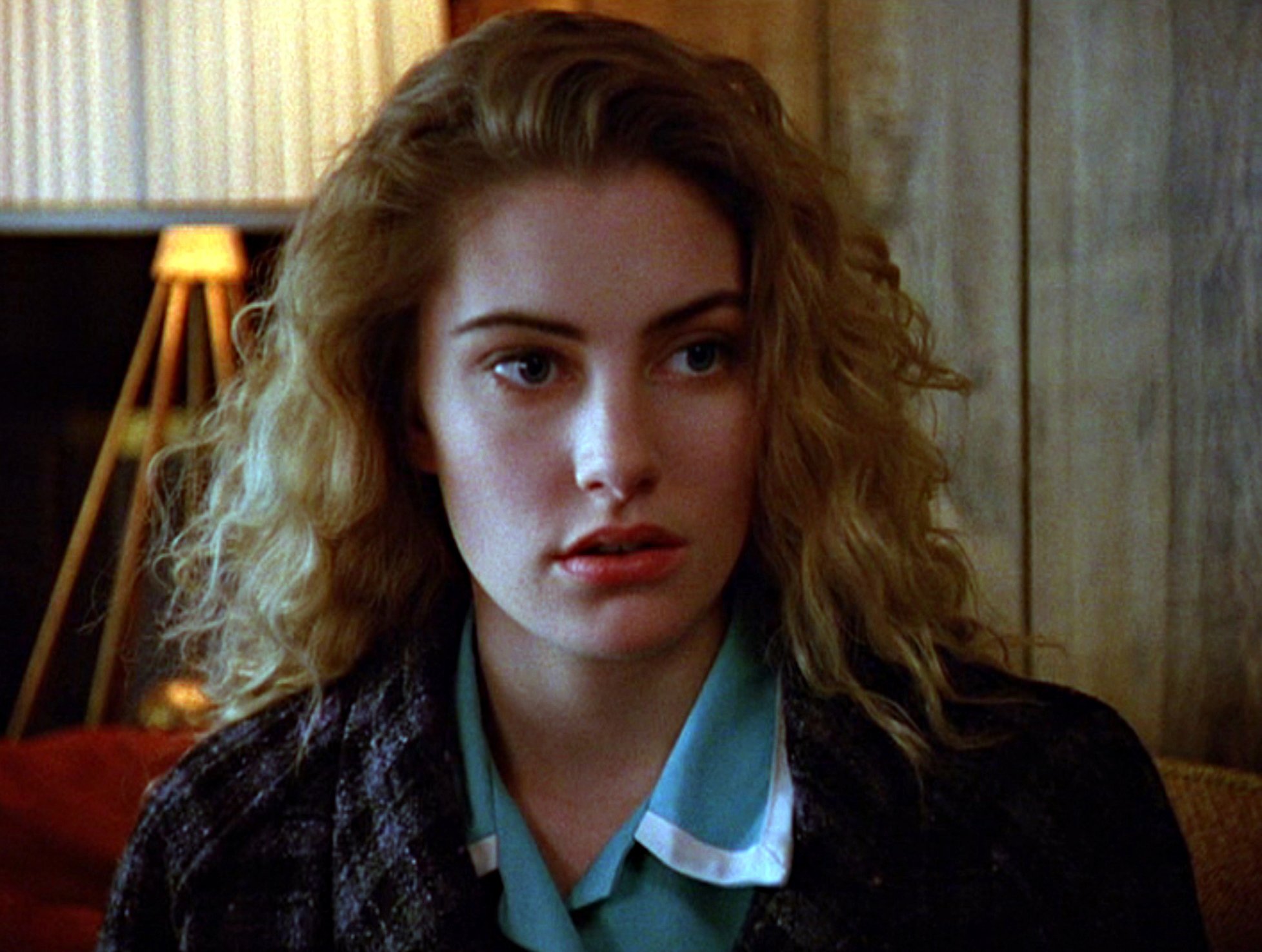 RELATED: Madonna Wrote 1 Song Like She Was 'Possessed' by a Quentin Tarantino Character
What Max Blagg received for inspiring a Madonna song
According to MTV News, Madonna's publicist confirmed she drew inspiration from Blagg's Gap ad to compose her song "Sky Fits Heaven." In the track she used Blagg's lines "Sky fits heaven so fly it" and Child fits mother so hold your baby tight," slightly altering the former to "Sky fits heaven so ride it." Blagg received compensation but not a writing credit on the song.
Madonna's spiritual life inspired the song as well
Blagg was not the only inspiration behind the song. Spin's Barry Walter said "Sky Fits Heaven" reflects Madonna's spiritual life. He then asked her to discuss that side of her life.
RELATED: How ABBA Reacted When Madonna Tried to Sample 1 of Their Songs
"I feel that talking about it trivializes it," she responded. "I've been studying the Cabala, which is the mystical interpretation of the Torah. I've studied Buddhism and Hinduism and I've been practicing yoga and obviously I know a lot about Catholicism. There are indisputable truths that connect all of them, and I find that very comforting and kind. My spiritual journey is to be open to everything. Pay attention to what makes sense, be absorbed. For me, yoga is the closest thing to our real nature."
How the public reacted to Madonna's 'Sky Fits Heaven'
This raises an interesting question: How did the public react to "Sky Fits Heaven?" Madonna never released the track as a single, so it never charted on the Billboard Hot 100. However, its parent album, Ray of Light, reached No. 2 on the Billboard 200. It remained on the chart for weeks. While "Sky Fits Heaven" didn't become a pop culture staple like some other Madonna songs, it's certainly a song with an unusual backstory.
RELATED: Madonna Made Kevin Costner Feel 'Hurt' and 'Embarrassed' on Camera