Madonna Will Direct Her Own Biopic, But Who Will Star? Fans Have Some Thoughts
Over the years, so many musical acts have gotten the biopic treatment. Yet, despite her impact on pop culture, fans have never seen a movie about Madonna. That's about to change, with the pop star herself on board to direct an upcoming movie. But who could possibly play Madonna on the big screen? Fans have some ideas.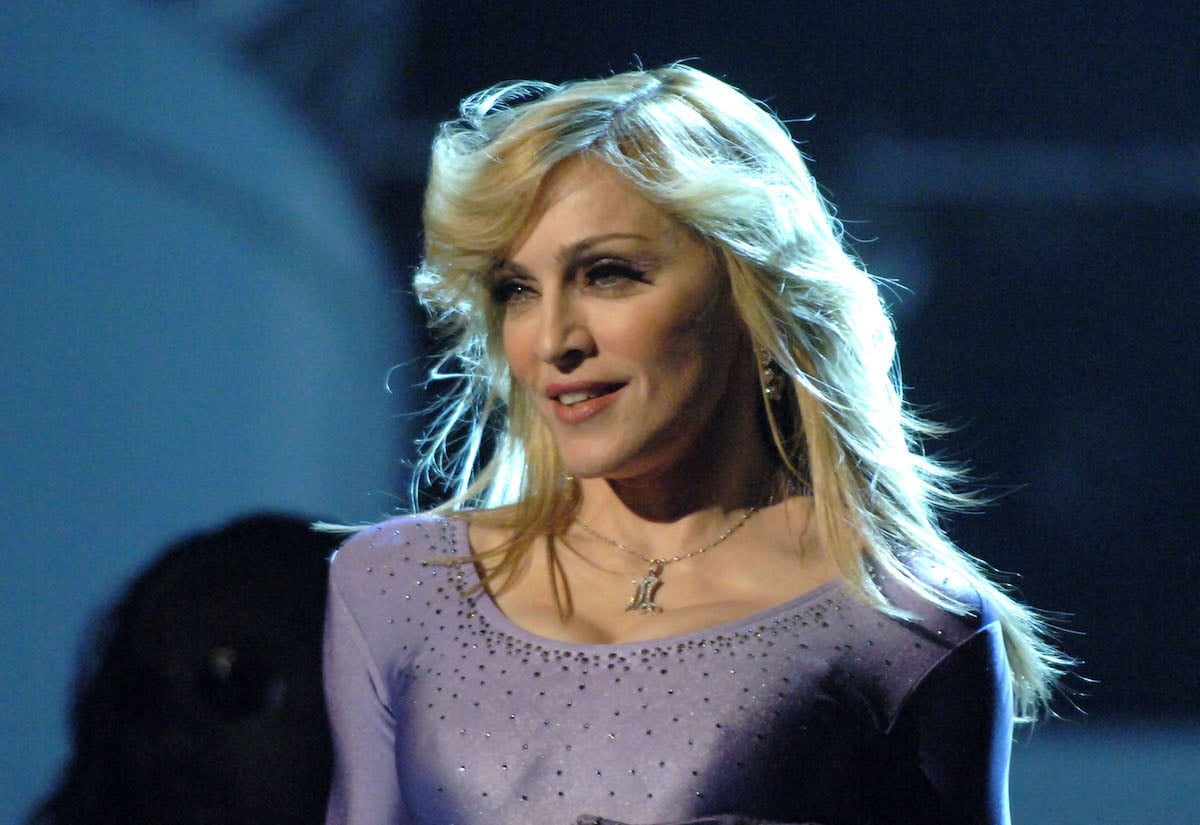 Madonna has quite a story to tell
In a world where Bohemian Rhapsody earns $900 million, it's wild a major motion picture about Madonna's life is only now coming together. After all, she emerged as a sensation in the 1980s with hits such as "Like a Virgin" and "Material Girl." But since then, she's achieved full-on legend status, shaping pop culture and pushing social boundaries at every turn.
Nearly every female pop singer since Madonna counts her as a major inspiration. This is due partly to her music's popularity but also how she has reinvented herself over the years. The singer is the best-selling female artist in music history, with 335 million records sold worldwide. But even fans hoping for a movie about Madonna likely never expected this.
Now she's directing her own biopic
Deadline reports Madonna will direct the movie about her own life for Universal. Oscar-winning screenwriter Diablo Cody (Juno) will co-write the script with her. Madonna has previously directed just two movies, 2008's Filth and Wisdom and 2011's W.E. Both were box office and critical disappoinments. So her decision to direct the upcoming movie is a surprise. 
"I want to convey the incredible journey that life has taken me on as an artist, a musician, a dancer – a human being, trying to make her way in this world," Madonna said in a statement. "The focus of this film will always be music. Music has kept me going, and art has kept me alive. There are so many untold and inspiring stories and who better to tell it than me."
Could another pop star play the musical icon?
The big question on fans' minds is who will step into the lead role for Madonna's biopic. After all, her level of involvement is somewhat unprecedented. And there's every chance she could pluck an unknown star from obscurity to play her on the big screen. Nonetheless, some popular names online are Ozark star Julia Garner and even Paris Jackson.
Right now, Billboard is running a poll for who should play Madonna. And most fans want another pop star to tak the role. As of this writing, Miley Cyrus leads the pack with 28.91 percent of the vote, followed by Lady Gaga with 15.84 percent. Garner lands in third, followed by "Other" and Jackson. Other actors include Margot Robbie, Florence Pugh, and Amanda Seyfried.