Madonna Wrote 1 Song Like She Was 'Possessed' by a Quentin Tarantino Character
Madonna drew from Quentin Tarantino's movies when she wrote one of her songs. Here's what she had to say about the song in question.
Madonna and Quentin Tarantino had very different careers, however, one of Madonna's songs wouldn't exist without Tarantino. In addition, Madonna wanted Tarantino to direct a music video for the song. Here's how the world reacted to the track.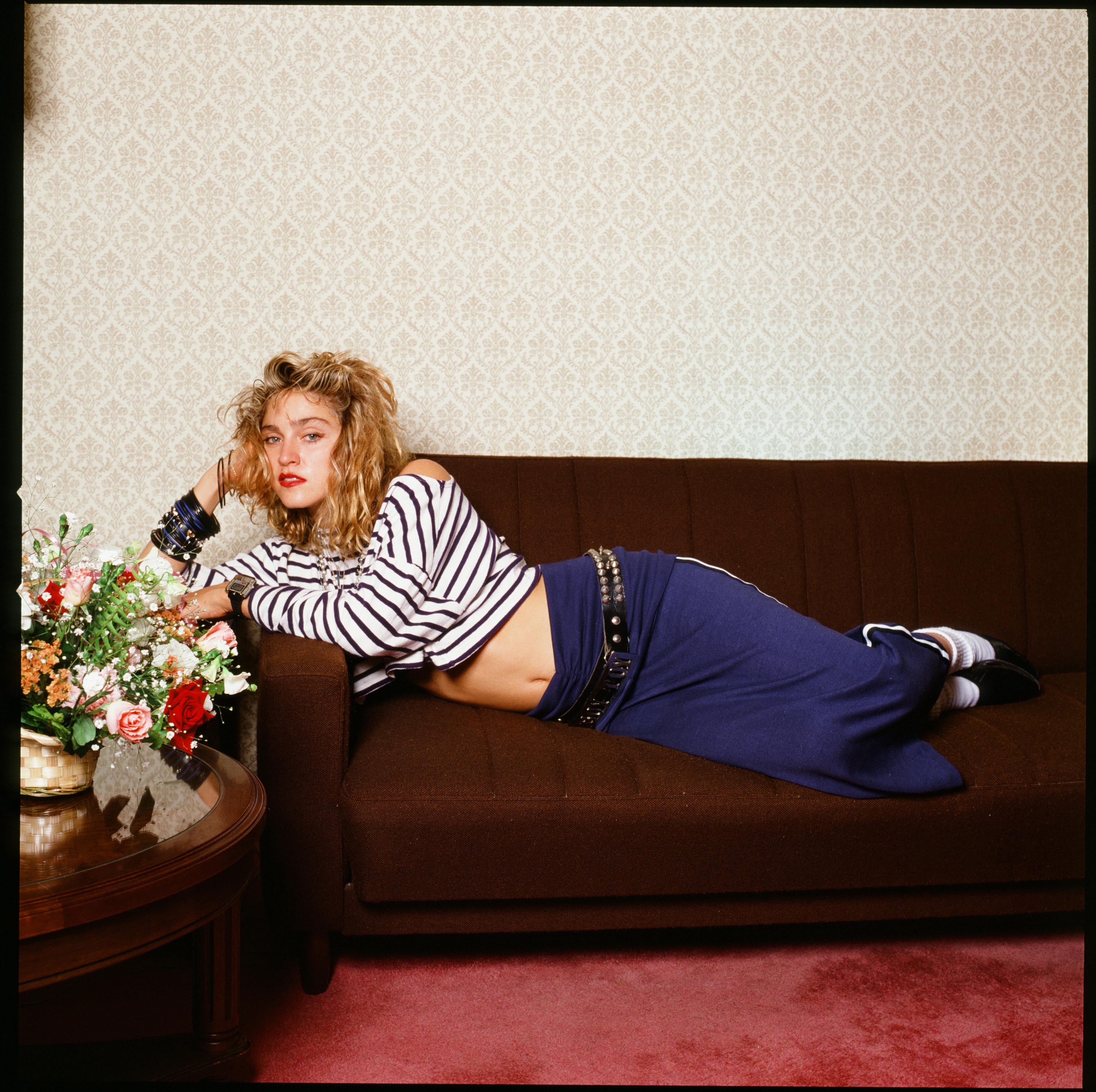 Madonna 'went off' while writing this Quentin Tarantino-inspired song
Madonna and Tarantino go way back. For example, characters in Reservoir Dogs discussed "Like a Virgin," coming to an obscene conclusion about its meaning. In addition, a character in Pulp Fiction wishes she had a sexy potbelly like the Queen of Pop had in her music video for "Lucky Star." Madonna appeared in director segment of the anthology film Four Rooms. Tarantino directed the final segment of the film.
Later, Madonna would draw inspiration from Tarantino for her album MDNA. During an interview with The Times of India, Madonna discussed the creation of the album. "I felt like I had to get back to the basics of chugging my guitar and the simplicity of raw emotions. I experienced a really good feeling when I was writing a song and playing the guitar or singing 'I'm A Sinner.'"
She said she had similar emotions while recording "Gang Bang." "When I was doing totally improvised vocals for 'Gang Bang' in a room, I felt like I had to just scream to let myself become possessed by this kind of Russ Meyer, Quentin Tarantino kind of character," she said. For context, Meyer was a director who made many risque and violent films that often featured strong heroines. He's most known for the exploitation movie Faster Pussycat! Kill! Kill! The main character in "Gang Bang" kills someone she hates, making her similar to the heroines of Meyer and Tarantino movies.
Why Madonna wrote a violent song
While "Gang Bang" is about violence, Madonna revealed the emotions behind the song weren't serious. "It was all very tongue in cheek, but I just went off," she said. "Obviously, I had to get some things off my chest. I was like an animal being let out of a cage, and wanting to express all kinds of emotions."
Madonna wanted Tarantino to direct the music video for 'Gang Bang'
According to Rolling Stone, the Queen of Pop wanted Tarantino to direct the music video for "Gang Bang." "I have a whole thing worked out in a motel room," she said. "All he has to do is show up with a camera. And I can't afford a director's fee." Despite this, no video for the song came to fruition.
How the world reacted to Madonna's 'Gang Bang'
While "Gang Bang" was inspired by a popular director, it didn't become a very popular song. The track did not chart on the Billboard Hot 100. Regardless, the song's existence shows that Tarantino's influence extends beyond the world of film.