Madonna's Guy Ritchie Divorce Cost Her $76 Million
Madonna is one of the world's most iconic entertainers, a woman who has risen to the top of the music industry through sheer determination and the uncanny ability to reinvent herself (and her public image) with each passing decade. Since the '80s, Madonna has been a force to be reckoned with — and whether she's releasing pop anthems like "Papa Don't Preach" or speaking out on behalf of charitable causes that she believes, in, she has undoubtedly done things her way.
Madonna's personal life has often made headlines over the years, with her decade-long romance with director Guy Ritchie being one of her most high-profile romances. As happy as the two lovebirds were during their marriage, their divorce was that much more tumultuous, with Madonna eventually shelling out the big bucks to Richie as their divorce was finalized. 
What is Madonna best known for?
Madonna was born in 1958, but first rose to prominence in the early '80s, with the release of songs like "True Blue," "Like a Virgin," "Like a Prayer," and "Lucky Star." It was her style that first garnered Madonna significant attention, with young girls everywhere scrambling to replicate her wardrobe of lace stockings, bleached hair, crucifix necklaces, and skirts over capri pants — however, it was her talent that kept critics singing her praises throughout the late '80s and beyond.
In the '90s, Madonna proved herself to be a master of reinvention, expanding her skillset to act in several major motion pictures and releasing albums that focused on her provocative image, rather than pop stylings. Throughout the decades that followed, Madonna continued to defy the odds — and even today, she continues to live life on her own terms, never allowing her age to define her.
When did Madonna and Guy Ritchie get married?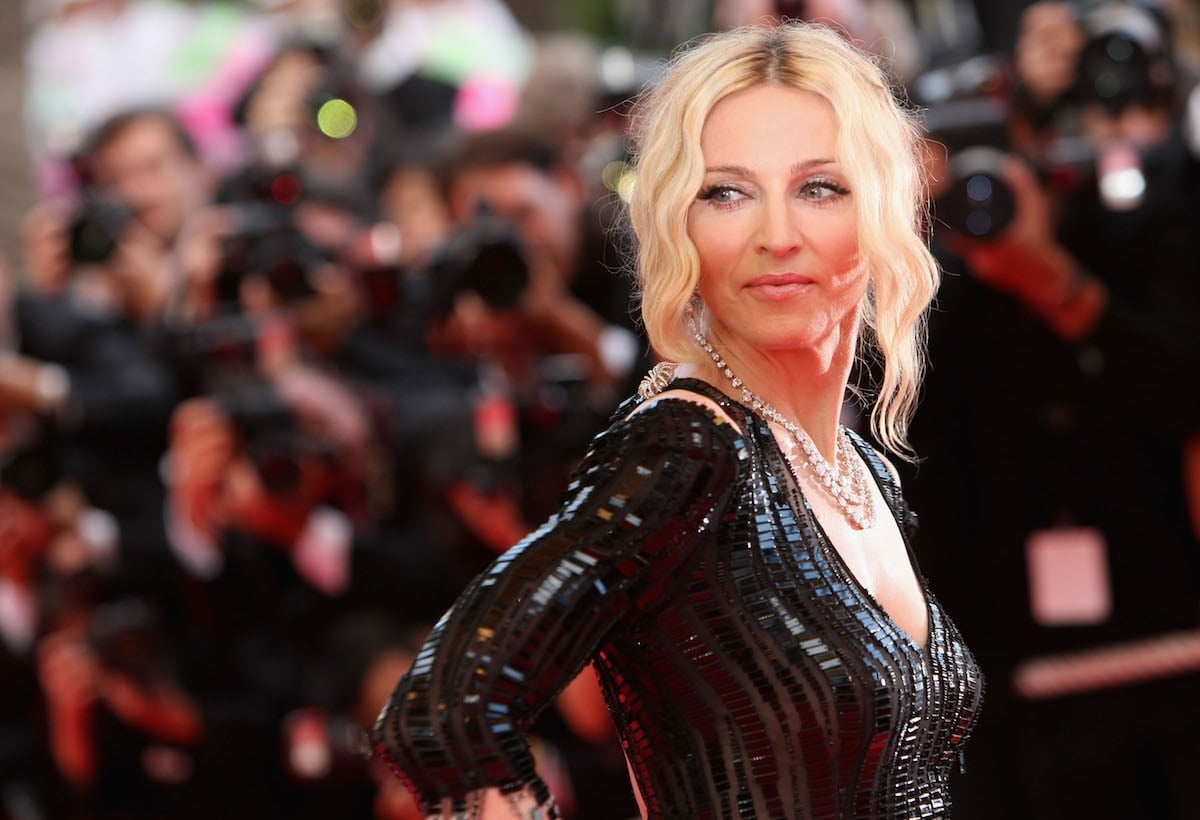 Madonna's first high-profile relationship was with the actor Sean Penn. The two were married from 1985 until 1989, and although they split in 1989, they have remained good friends.
After her divorce from Penn, Madonna went on to date several other men, even welcoming a daughter named Lourdes with model Carlos Leon, but it wasn't until 2000 that she got married again — Ritchie, a British director.
Madonna and Ritchie reportedly met in 1998 and formed an immediate connection. They had a son named Rocco in August 2000 and were married in December of that same year. During their marriage, both Madonna and Ritchie maintained their high-powered careers, and for close to a decade, many fans assumed that their union was a happy one. 
Did Madonna's divorce cost her $76 million?
In 2008, Madonna and Ritchie announced that they were divorcing. The news came as a surprise to many of Madonna's fans, but it wasn't long until the highly-publicized divorce was splashed over every tabloid's front page.
Some media outlets, including People, even claimed that the pop star, worth millions even at the time of the split, had to pay out a significant sum to Ritchie, reportedly cash and property worth between $76 million and $92 million. Madonna later claimed that such reports were inaccurate, but refused to disclose the exact amount of the settlement that she and Ritchie had reached.
Of course, Madonna has been one of the wealthiest pop stars in the world for decades, and with a current net worth of around $850 million, it is unlikely that any money that she paid out to Ritchie would have even touched the vast fortune that she has accumulated since the early '80s.