Mads Mikkelsen Gives an Update on 'Indiana Jones 5'
Indiana Jones 5 has added Mads Mikkelsen to the fold. The Hannibal star will be appearing in the upcoming installment of the famous franchise, which starts filming in the spring. In a recent interview, the actor gave an update on the film's script and how it enticed him to sign onto the project.
Who will be the next Indiana Jones?
Although there were rumors Chris Pratt was going to play Indy, Harrison Ford is very much reprising his famous role. At Disney Investor Day 2020, Lucasfilm confirmed Ford will be playing the title character in Indiana Jones 5.
"We're in pre-production on the next and final installment of Indiana Jones," Lucasfilm head Kathleen Kennedy said. "At the helm, we have James Mangold, director of the Academy Award-winning film, Ford V. Ferrari. And of course, Indy himself, Harrison Ford, will be back to conclude this iconic character's journey."
RELATED: George Lucas Wanted Sean Connery To Be In 'Indiana Jones 4'—Here's Why He Wasn't
'Indiana Jones 5' cast and release date
Kennedy also confirmed the film will be the franchise's grand finale, and she confirmed the release date.
"Indy will begin shooting late spring of 2021," she said. "And it will be released in July of 2022."
The film's official release date is July 29, 2022. Joining Ford will be Phoebe Waller-Bridge in an undisclosed role and Mikkelsen, whose role is also a mystery. Thomas Kretschmann has also been cast. Steven Spielberg is producing, instead of directing like he did for all of the other four films. And John Williams is returning to score the film.
George Lucas will not be writing the screenplay this time around, although he—like Spielberg—wrote the previous four. He opted to be executive producer. Mangold's directing credits include Girl, Interrupted, Walk the Line, 3:10 to Yuma, The Wolverine, Logan, and Ford V. Ferrari.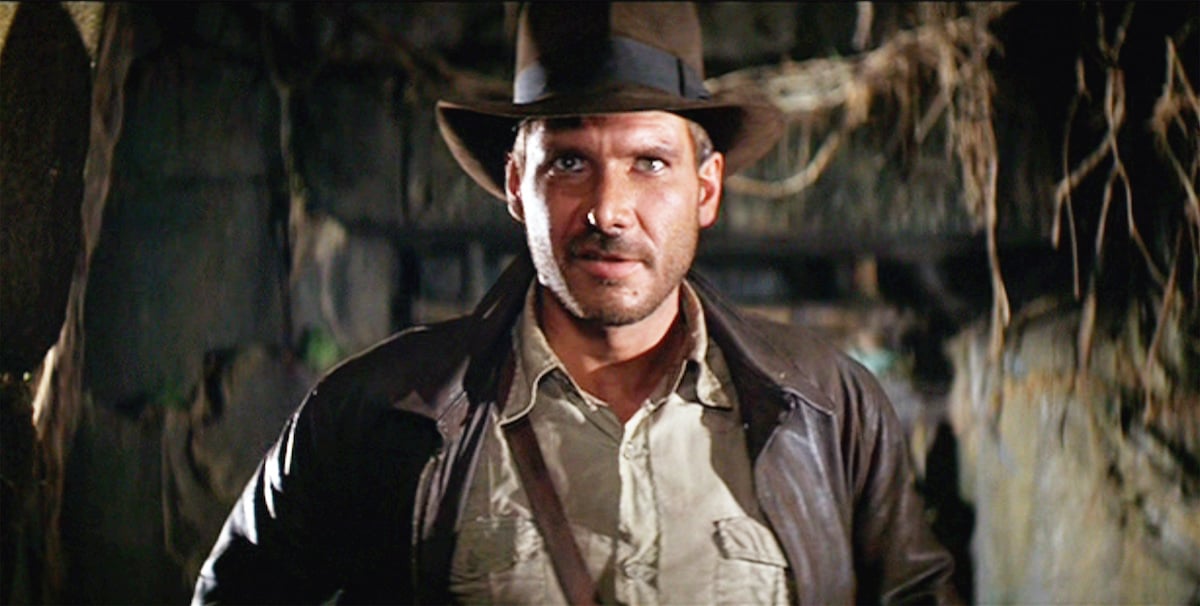 RELATED: Carrie Fisher Exposed Her Affair With Harrison Ford 'as a Favor' To 'Star Wars' Fans
Mads Mikkelsen says 'Indiana Jones 5' script is 'everything I wished it to be'
As for Mikkelsen, he told Collider he was able to read the script before signing onto the film, and being a lifelong Indiana Jones fan, he was happy with the material. He said:
"I'm very, very excited about it… I rewatched Raiders of the Lost Ark the other day, it is so well-done and so charming, and it's such great storytelling. So yes it's a great honor to be part of that franchise that I grew up with… I'm in a lucky position where they let me read the script before. And yes, it was everything I wished it to be, so that was just great."
Mikkelsen also revealed he'll be helping to create his character. He said:
"I do think I'm invited in to create a character, I think that everybody wants that. That's why they pick certain actors that they think can come up with certain things, and it will be a collaboration as it always is. Interesting enough, again a little like Riders of Justice, there is kind of a genre mix in Indiana Jones always. There is something that is a little larger-than-life, almost back to the 30s with a Peter Lorre kind of feel, and then you have Indiana Jones who kind of is a straight man. But he does produce a lot of funny and interesting things, but there are different character genres in some of those films."
If you're not excited to see Ford, Waller-Bridge, and Mikkelsen face off in this movie, we don't know what to tell you.