What Has Mads Mikkelsen Been in and What Is His Net Worth?
Mads Mikkelsen has played a lot of villains in his decades-long career. But did you know he was a dancer before he was an actor? Here, learn everything you need to know about Mikkelsen's movies and TV shows, his net worth, and what's next for the Danish star.
Mads Mikkelsen plays evil oh so well. He played the villain in Marvel's Doctor Strange, will be replacing Johnny Depp as Grindelwald in Fantastic Beasts and Where To Find Them 3, played the terrifying Dr. Hannibal Lecter in Hannibal on NBC, and even played a Bond villain in Casino Royale. Of course, he hasn't been pigeonholed into those character types throughout his long career. Let's break down Mikkelsen's movie and TV history and how it has all contributed to his net worth.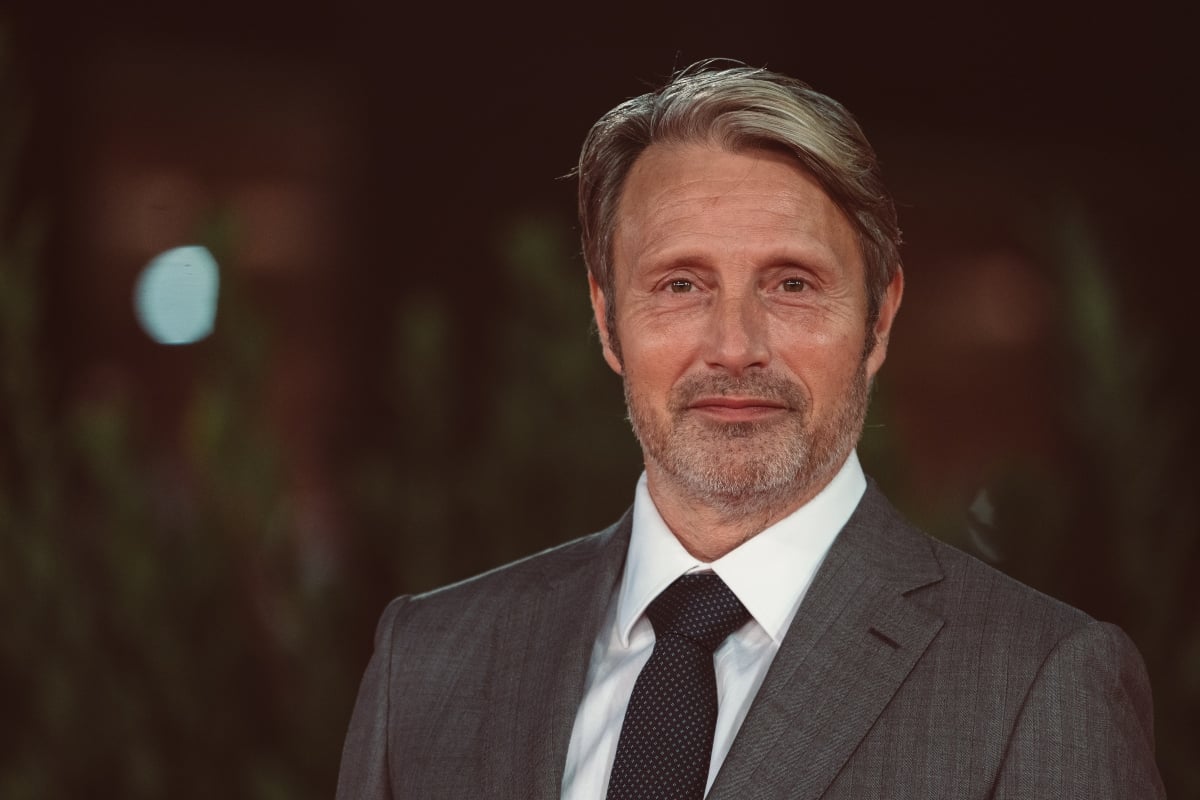 How old was Mads Mikkelsen in 'Casino Royale'?
Mikkelsen has had a steady career for decades, but Casino Royale helped him further expand his career in the United States. While playing a Bond villain boosted his popularity, it also put him in place where, at 40 years old, he didn't have much say in the projects he auditioned for. As he told Vulture:
"I got an American agent and it was like, 'OK, so you did a Bond film. Now things are happening. Move over there and spend some time and do all the meetings and the chitchat and some auditions.' I never had the chance to think about whether it was a film I wanted to be in or not, I just did them all."
One part he is excited about is his undisclosed role in the upcoming Indiana Jones 5. He'll be starring alongside Harrison Ford and Phoebe Waller-Bridge in the final installment of the franchise, coming out July 29, 2022.
What is Mads Mikkelsen in?
Most recently, Mikkelsen starred in the Oscar-winning Another Round. In it, he plays a man who reclaims his life through drinking. He said:
"The alcohol part of the film is merely a kick-starter to tell a story about people and about life. In my character's case, it's about a man who's come to a standstill. He's standing on the platform, and the train has left him. And through the alcohol, he reclaims his life. As opposed to other films about alcohol, there is a tribute in there to drinking. We are aware that the dangers of alcohol can ruin lives completely, but we never wanted to make a moral film. We say that it can lift you and it can kill you."
Mikkelsen has played a number of immoral characters, like Hannibal the cannibal. He played the insidious Silence of the Lambs character for three seasons before it was cancelled, although there is talks of a season 4 created by Netflix.
The actor is also a huge name in his homeland of Denmark. He starred in the 1996 film Pusher, which became a cult classic in Denmark. It was his first feature film. From there, he starred in Wild Side, Angel of the Night, Bleeder, Flickering Lights, and the Danish TV series Rejseholdet. He then starred in King Arthur, Pusher II, After the Wedding, Prague, and Exit before Casino Royale.
Some of his other credits include A Royal Affair, The Three Musketeers, The Hunt, Move On, Charlie Countrymen, The Salvation, and Rihanna's "B*tch Better Have My Money" music video. Doctor Strange was his first film after Hannibal ended in 2015. He then played Felicity Jones' father in Rogue One: A Star Wars Story. And his most recent films are Riders of Justice and Chaos Walking alongside fellow Star Wars actor Daisy Ridley.
Mads Mikkelsen's net worth
Mikkelsen's career seems to only be picking up speed. He will be leading the Fantastic Beasts franchise as its villain, will take on a starring role he's helping to create in Indiana Jones 5. He has also been cast as Adolf Tolkachev in Billion Dollar Spy, which according to IMDb, tells "the true story of a man who became the Pentagon's most valuable spy during the last years of the Cold War."
Basically, Mikkelsen isn't committed to only playing villains, but he's very much down for the ride. According to Celebrity Net Worth, his long career has earned Mikkelsen a net worth of $14 million.
When he's not acting, he's spending time with his wife and children. His wife, Hanne Jacobsen, a choreographer he met during his early dance career. Their children are Viola and Carl Mikkelsen. Denmark also named a Mikkelsen a Knight of the Order of the Dannebrog in 2010, and he was named a Knight of the Ordre des Arts et des Letters by the French government in 2016.