Try 'The Pioneer Woman' Star Ree Drummond's Best 5 Toppings on Your Labor Day Burgers: 'Think Beyond Lettuce, Tomato, and Onion'
Unofficially considered the final grilling weekend of the year, Labor Day for many home cooks means friends, fun, and more often than not, burgers. Here are some of The Pioneer Woman star Ree Drummond's best ideas for topping your burger — whether meat or veggie — off with style, panache, and incredible flavor.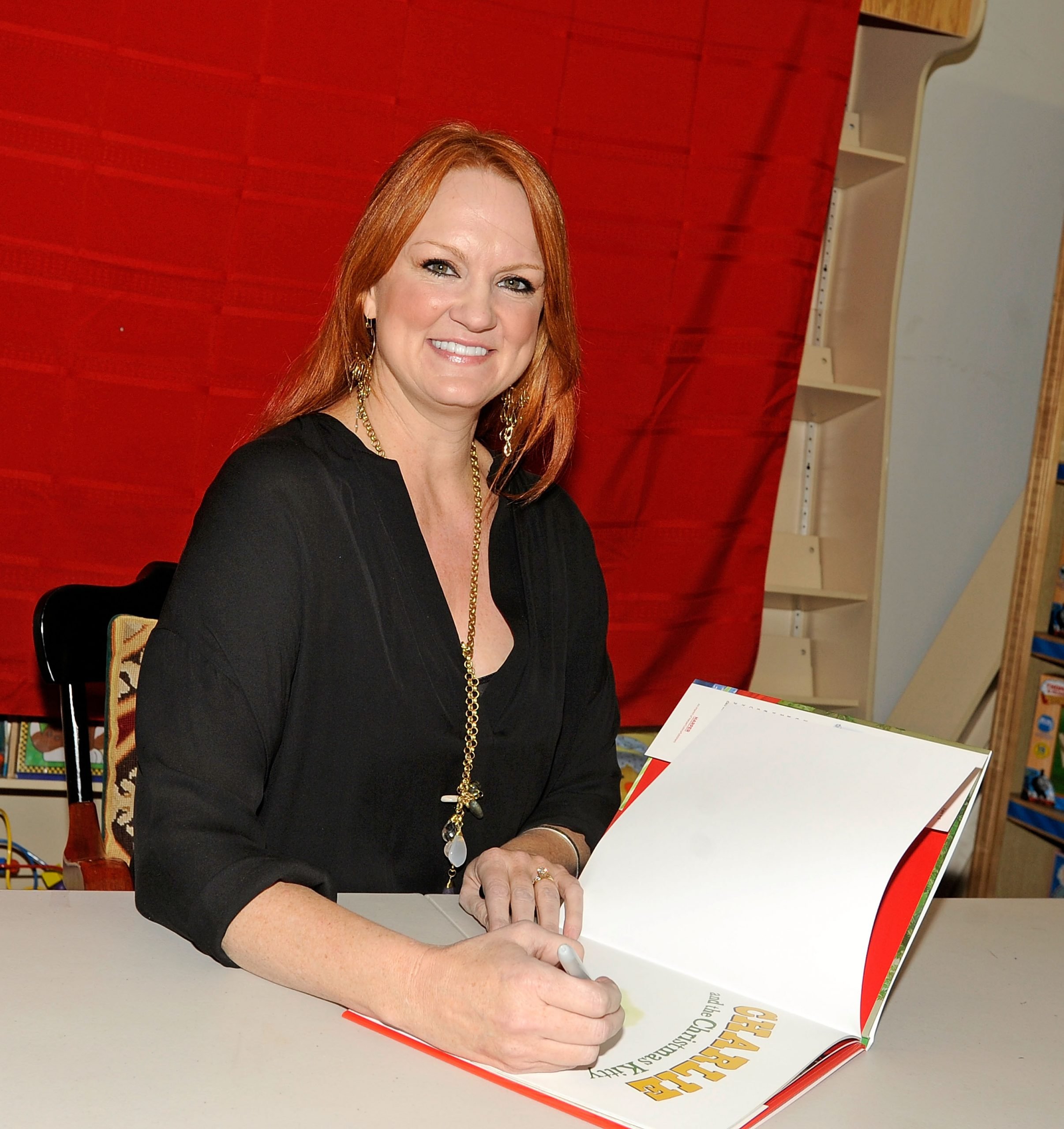 Foundations first – making the perfect cheeseburger
Before we get to the toppings, it's important to ensure you're getting the main component right. And Drummond's tips include her suggestion that you start "with a blend of ground beef that has a moderate amount of fat so that it stays moist and flavorful. We combined one pound of ground beef (80/20) and one pound of ground sirloin (90/10). Then spice it up with simple but savory seasonings: salt, pepper, and Worcestershire sauce. The meat is gently mixed together and packed into patties (not too tight) to produce more tender burgers. Pressing your thumb into the center of the patty helps prevent it from puffing up when cooked."
And now here are the top 5 burger toppings as recommended by The Pioneer Woman's food and lifestyle blog, which encourages us to "Think beyond lettuce, tomato, and onion!"
5. Classic cheeseburger topping
If your crowd is clamoring for a traditional cheeseburger on their plates, the Food Network star says there's no need to complicate this timeless meal: "There's one ingredient that's non-negotiable when it comes to making a good cheeseburger—and that's the cheese! Any kind of melty cheese will work—from shredded Gruyère to pepper jack—but there's something about the classic slices of yellow American cheese that just brings us back to childhood. Keep the rest of the toppings simple with crispy lettuce, slices of tomato, red onion, and pickles. Then put out all the condiments for your family to pick and choose—mustard, ketchup, mayo, or fry sauce for added flavor."
4. Barbecue sauce topping
Nothing says grilling season like barbecue sauce and Drummond's Pioneer Woman website notes that "all you need to do is throw the ingredients together into a pot and let it simmer. Cook it over low heat to let the mixture thicken slightly for an irresistibly sauce-y consistency. Then, it's ready to serve!" To make Drummond's ketchup-based barbecue sauce, you'll need "a handful of ingredients you likely already have at home: brown sugar and ketchup for sweetness, plus red wine vinegar, Worcestershire, mustard, and hot sauce for tanginess and heat. Looking for a spicy variation? Try adding a dash of cayenne pepper."
3. Bacon topping
You can't go wrong with bacon no matter how it's served up. For the Food Network personality, however, bacon going on a burger is best at its crispiest. To accomplish this, The Pioneer Woman site "calls for frying bacon in a skillet on the stovetop. It's a classic method to get crisp bacon in a matter of minutes, but if you prefer a less messy approach, you can also cook the bacon in the oven."
2. Green chiles topping
This hot and spicy topping stars grilled green chiles. On a grill preheated to medium, the chiles are grilled and frequently rotated until the skin "is completely blackened, about 10 minutes," Drummond's recipe states. "Seal the chiles in a large resealable plastic bag and let sit for a good 20 minutes. Remove them from the bag and use a knife to scrape off most of the blackened skin. Pull off the stems, then slice the chiles in half lengthwise. Scrape out the seeds and membranes, then slice the chiles into thick strips."
The sliced grilled chiles are served atop burgers along with pepper jack cheese for the perfect kick of heat.
1. Sausage and peppers topping
Speaking of atop, the most popular topping of The Pioneer Woman's has the feel of a summer fair offering: the sausage and peppers burger.
The television cook makes these burgers with ground sausage and beef, and then tops them "with gooey provolone and sautéed onions and peppers." The combination of flavors is easy to achieve and a great change of pace from regular burgers.
No matter which of The Pioneer Woman's toppings you choose for your patty this weekend, we hope you enjoy every bite!

RELATED: 'The Pioneer Woman': Ree Drummond's Mini Turtle Cheesecake Recipe Is the Perfect Make-Ahead Dessert