How Many 'Doctor Strange 2' Post-Credits Scenes Are There?
'Doctor Strange 2' was a wild ride from beginning to end, and we have all of the details you need to know about the movie's post-credits scenes.
There are many different staples of a Marvel Cinematic Universe movie. But there is one tradition that many fans look forward to when sitting down in the theaters to watch a new MCU film — post-credits scenes. Every MCU project has them, and although they vary in content, most of the scenes are a tease of what's to come. And the post-credits scenes in Doctor Strange 2 were no different.
[Spoiler alert: This article contains spoilers from Doctor Strange in the Multiverse of Madness.]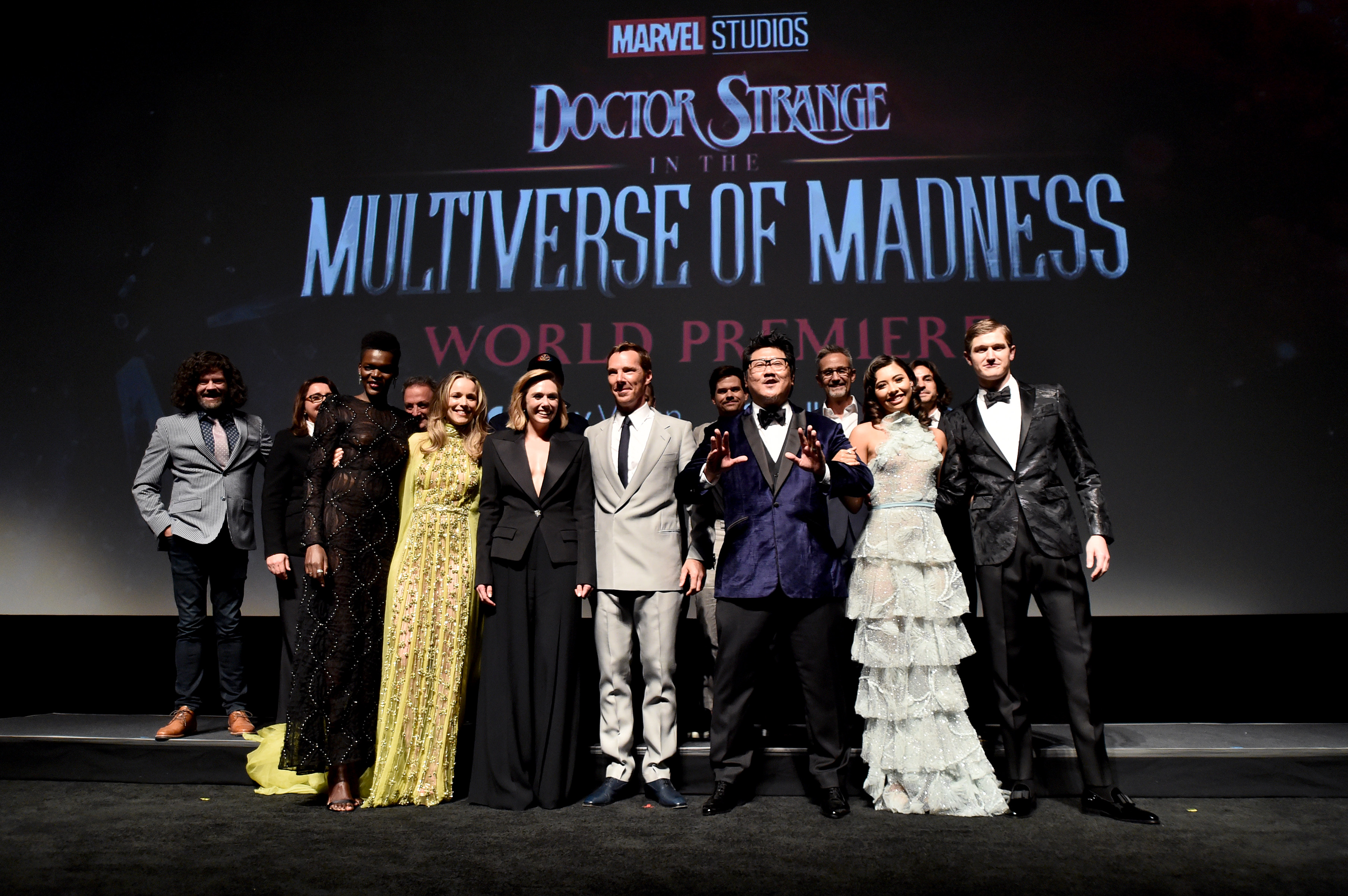 'Doctor Strange 2' has 2 post-credits scenes
As is usually the case with MCU movies, Doctor Strange 2 has two post-credits scenes. One takes place during the mid-credits, and the other comes when the credits stop rolling.
Doctor Strange in the Multiverse of Madness ended with the Scarlet Witch seemingly sacrificing herself to destroy every copy of the Darkhold in the multiverse. As many remember, Wanda was reading Earth-616's Darkhold in the WandaVision post-credits scene. This evil permeated her mind, making her the villain of Doctor Strange 2.
After the Scarlet Witch became aware of her evil, she tried to make up for it by destroying the Darkhold. Although, it's unclear if she actually died during the implosion.
Before the Doctor Strange 2 post-credits scenes, the audience watches as Stephen grows a third eye, a consequence of using the Darkhold.
What happens in the first 'Doctor Strange 2' post-credits scene?
Both of the Doctor Strange 2 post-credits scenes are relatively short. But the first one introduces a very intriguing new Marvel character during the mid-credits.
While walking down the street, Stephen watches as a woman enters his universe. She tells him that he "caused an incursion, and we're going to fix it." The woman then creates a hole to the Dark Dimension, and she looks back at Stephen and says, "Unless you're afraid." Stephen reveals his third eye and responds, "Not in the least."
Thanks to the credits, we know that this woman is Clea Strange, played by Charlize Theron. In the comic books, Clea is Doctor Strange's wife and a fellow sorcerer. Notably, she is also the niece of Dormammu, who played a huge role in the first Doctor Strange film. At one point, Clea rules the Dark Dimension.
The Doctor Strange 2 post-credits also reveals that "Doctor Strange will return." So we theorize that a third Doctor Strange movie is on its way, and Theron's Clea will play a part in it.
Even though Doctor Strange will likely get a third solo film, it might not be anytime soon. During an interview with IGN, Benedict Cumberbatch revealed that he's taking a break following Doctor Strange 2.
He said, "It gets very multiversal in real life as well," when discussing his busy life. The interviewer then asked the actor what kind of variant he would be, and Cumberbatch responded, "I guess one that's less busy, maybe … I might be that variant very soon, which is nice — taking a bit of a break."
The second end-credits scene stars a famous 'Evil Dead' actor
The second post-credits scene in Doctor Strange 2 is a callback to an earlier moment in the movie.
When Stephen and America first enter Earth-838, they encounter a man selling pizza balls. America believes they are free since food is free in most universes. However, the man running the stand angrily informed her that she had to pay for the pizza balls.
Bruce Campbell plays the pizza man. Campbell is a frequent collaborator of director Sam Raimi, including starring in the Evil Dead franchise.
When the man tries to attack Stephen with a bottle of mustard, the sorcerer casts a spell on him. The spell made it so that the man repeatedly punched himself for a few weeks. And fans see him again in the Doctor Strange 2 post-credits scene when the spell wears off. He then looks at the camera and says, "It's over."
Doctor Strange in the Multiverse of Madness is now playing in theaters.