How Many Kids Does Christina Milian Have?
Christina Milian is an actor, singer, and songwriter who has been a force in the entertainment industry since the early 2000s. During the earliest days of her career, Milian was known for musical abilities, with hits like "When You Look at Me" and "Whatever U Want" to her credit. However, these days, Milian's primary professional focus is on her work as an actor. As far as her personal life goes, Milian is kept busy being a mom to her young kids — and recently, the multi-talented performer welcomed another baby with her longtime boyfriend. 
Christina Milian has three children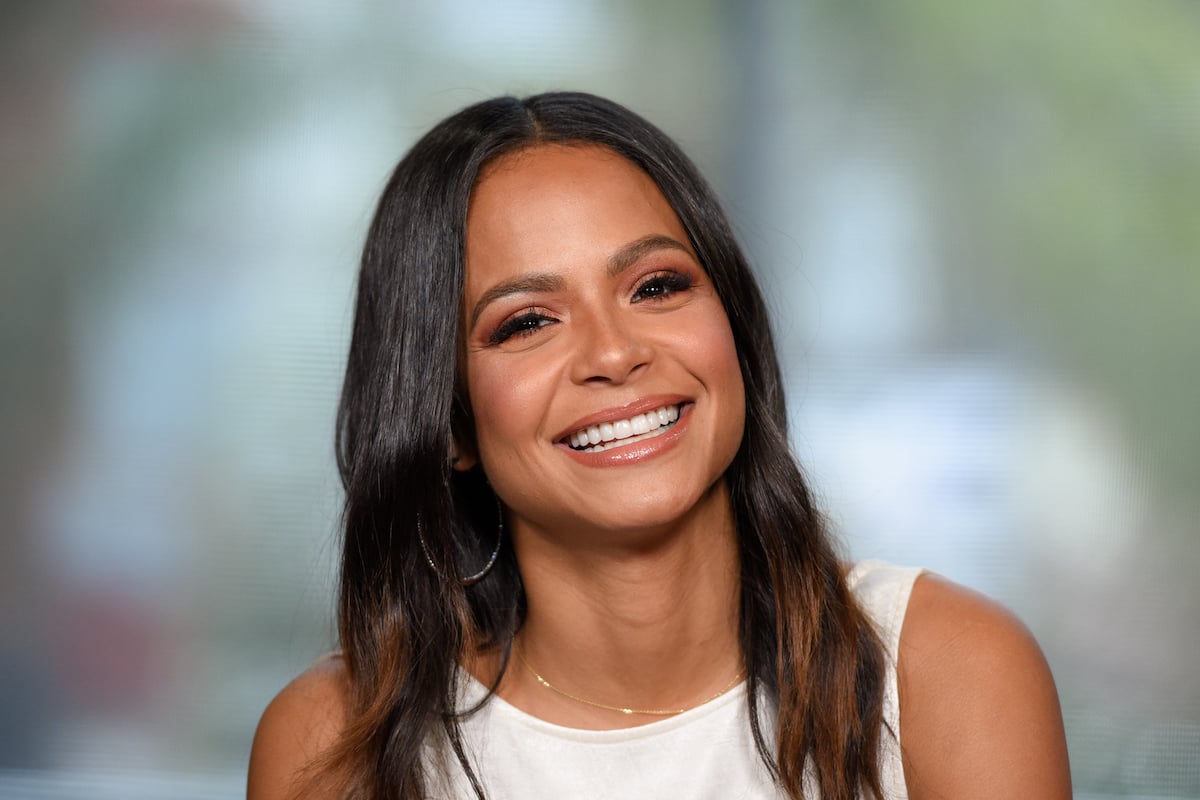 Christina Milian might have a lot going on in her life, but nothing tops the joy she gets from being a mom. In February 2010, Milian welcomed her first child, a daughter named Violet. Milian shares her oldest child with her ex, rapper The-Dream. 10 years later, in January 2020, Milian expanded her family by having a second child, a baby boy named Isaiah.
Milian surprised fans by announcing that she was pregnant in December 2020, and she went to on welcome another son, whom she named Kenna, in April 2021. As to how she approaches motherhood, Milian shared with Yahoo that "I like to be a fun mom; my parents were fun — they always made an experience out of everything. My dad was really into science and stars and, like, 'let's go explore caves' — and my mom was always in the kitchen and she was always teaching me how to cook."
Who is Christina Milian dating?
Christina Milian might have been a single mom for many years after breaking up with The-Dream in late 2009 — but these days, she's in a happy, fulfilling relationship with Matt Pokora. The two started dating in August 2017 after meeting at a restaurant. Things moved quickly between the two and after two years of dating, they announced in the summer of 2019 that they were expecting their first child together.
Milian and Pokora have a lot in common, besides their newly-expanded family. They are both musicians and share a lot of mutual interests. Milian has said that the two have "the best time together," and that they have a really great relationship that is built on honesty. As Milian herself put it, "This is different than anything I've ever experienced and I'm really happy that the universe brought us together."
Christina Milian is starring in a new Netflix film
Christina Milian is a busy working mom who regularly launches new and exciting projects for her fans to enjoy. From music to movies, Milian does it all with grace and style. For Milian's fans that have a Netflix subscription, the streaming service is set to release one of Milian's latest projects — a romantic comedy called Resort to Love. The film is a project made especially for Netflix, and is set to drop on July 29, 2021. It tells the story of a well-known singer, played by Milian, who takes a job at an upscale resort, only to discover that her ex-fiancé is set to get married there.
In addition to Milian, the film stars SNL star Jay Pharoah and Sinqua Walls. With a mixture of comedy, humor, and romantic drama, Resort to Love is one of Milian's most exciting recent roles — and fans of hers are bound to enjoy the stunning scenery and spot-on casting. For Milian, it is clear that the best is yet to come. Stay tuned to Showbiz Cheat Sheet for all the latest entertainment news!