'Mare of Easttown': 10 Gritty, Female-Led Crime Dramas to Stream If You Love the HBO Series
In HBO's Mare of Easttown, Kate Winslet plays a small-town detective investigating the brutal murder of a young woman. Mare Sheehan is prickly and difficult, and her chaotic personal life adds another layer of complexity to the story. (Mare seems to have a personal connection to pretty much every suspect in the case.) 
Episode 4 of the seven-episode series airs May 9. With four more episodes to go until the killer is (presumably) revealed, you might be looking for a similar show to stream while you wait for the next installment. Here are 10 other gritty, female-led dramas similar to Mare of Easttown that you can binge right now. 
'Happy Valley'
Mare of Easttown has earned plenty of comparisons — not always favorable — to Happy Valley, an acclaimed U.K. show about a female police officer in a working-class town beset by drugs and poverty. (Sound familiar?) Sarah Lancashire plays Catherine Cawood, a police sergeant in West Yorkshire who lives with her grandson and recovering addict sister. Her life is upended when the man who raped her daughter is released from prison. Two seasons available for rent or purchase on Amazon Prime Video. 
'Top of the Lake'
In this unsettling, gripping crime drama created by Oscar-winner Jane Campion, Elisabeth Moss plays Robin Griffin, a detective who returns to her small hometown in New Zealand to care for her ill mother. Once there, she begins investigating the disappearance of a pregnant 12-year-old girl. The crime stirs up secrets and forces Robin to reckon with her own troubled past. Top of the Lake Season 1 was followed by the less-successful (though still intriguing) Top of the Lake: China Girl. Two seasons streaming on Hulu. 
'Broadchurch'
New-in-town detective Alec Hardy (David Tennant) teams up with local cop Ellie Miller (Olivia Colman) to investigate the murder of an 11-year-old boy. As the two try to find the murderer, they discover a web of secrets and lies in the picturesque seaside town of Broadchurch. Three seasons streaming on Netflix. 
'The Killing'
Sarah Linden (Mirielle Enos), a single mom and homicide detective in Seattle, and her partner, Stephen Holder (Joel Kinnaman) work to solve the murder of a teenage girl, Rosie Larsen. The investigation uncovers secrets about the Larsen family and also exposes the dark side of local politics. Four seasons streaming for free on IMDbTV. 
The Forest   
In this French miniseries, a teen girl, Jennifer Lenoir (Isis Guillaume) disappears from a small town near the forest of Ardennes. A local cop, Virginie Musso (Suzanne Clément), begins investigating, only to discover that the crime hits much closer to home than she first realized. Meanwhile, a high school teacher with a complicated past (Alexia Barlier) has her own mysterious ties to the woods where Jennifer vanished. Streaming on Netflix.
'Hightown'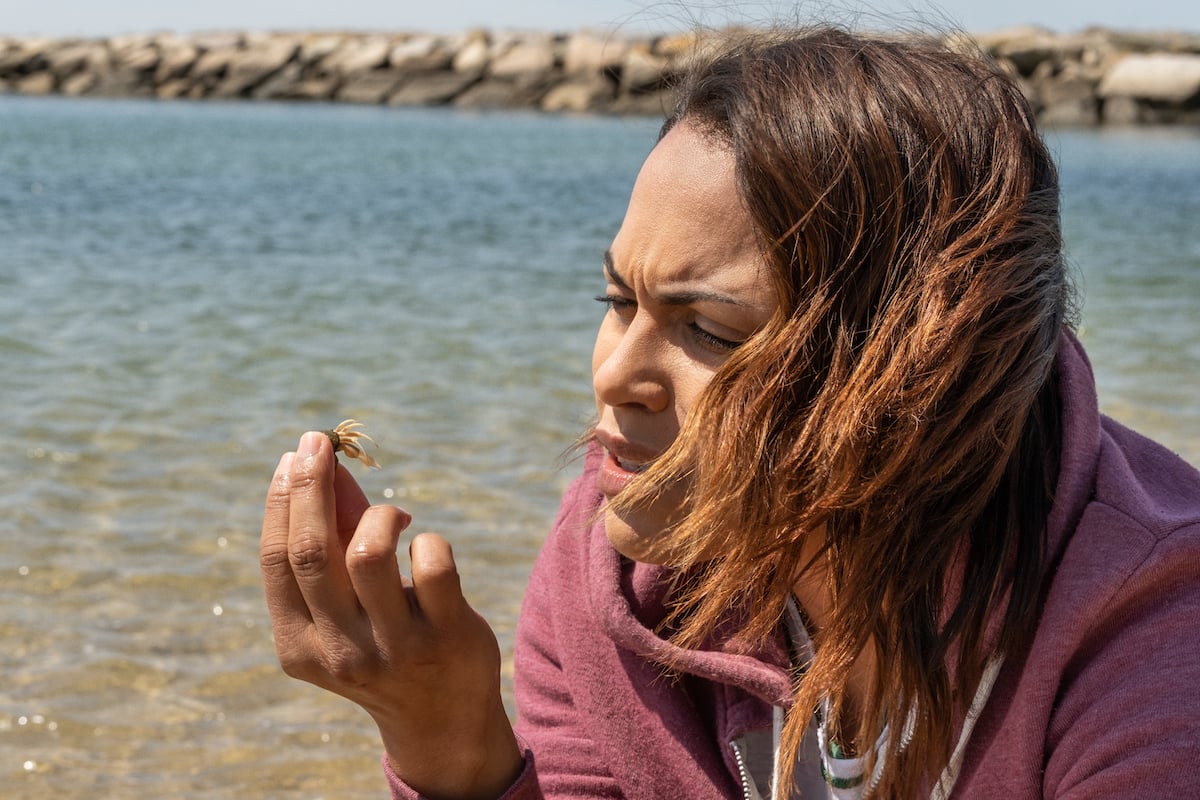 RELATED: Monica Raymund Wanted Her New Role Because It's so Different From Gabby on 'Chicago Fire'
Jackie Quiñones (Monica Raymund) is a hard-partying Fishery Service Agent on Cape Cod. When she discovers the body of a young woman on the beach, the resulting investigation reveals links between organized crime and the opioid epidemic that's ravaging the popular tourist town. Meanwhile, Jackie must reckon with her own addictions. Eight episodes streaming on Starz. 
'Deep Water' 
Tori Lustigman (Yael Stone), Sydney detective, is assigned to investigate the murder of a gay man in Bondi Beach. Soon, she discovers the crime may be linked to her brother's disappearance years earlier. A real series of unsolved murders of gay men in the 1980s and 1990s inspired this four-episode Australian miniseries. Streaming on Netflix. 
'Sharp Objects' 
In this miniseries based on a novel by Gone Girl author Gillian Flynn, Amy Adams plays an alcoholic reporter who returns to her small hometown of Wind Gap, Missouri, to investigate the murder of two teen girls. She also has to confront her difficult relationship with her socialite mother Adora (Patricia Clarkson) and her half-sister Amma (Eliza Scanlen). Streaming on HBO. 
'The Fall'
Gillian Anderson and Jamie Dornan star in this Belfast-set crime drama. Anderson plays Stella Gibson, a London detective sent to Northern Ireland to investigate a series of murders. Dornan is Paul Spector, an unassuming family man with a dark secret. Three seasons streaming for free on Tubi. 
'Marcella'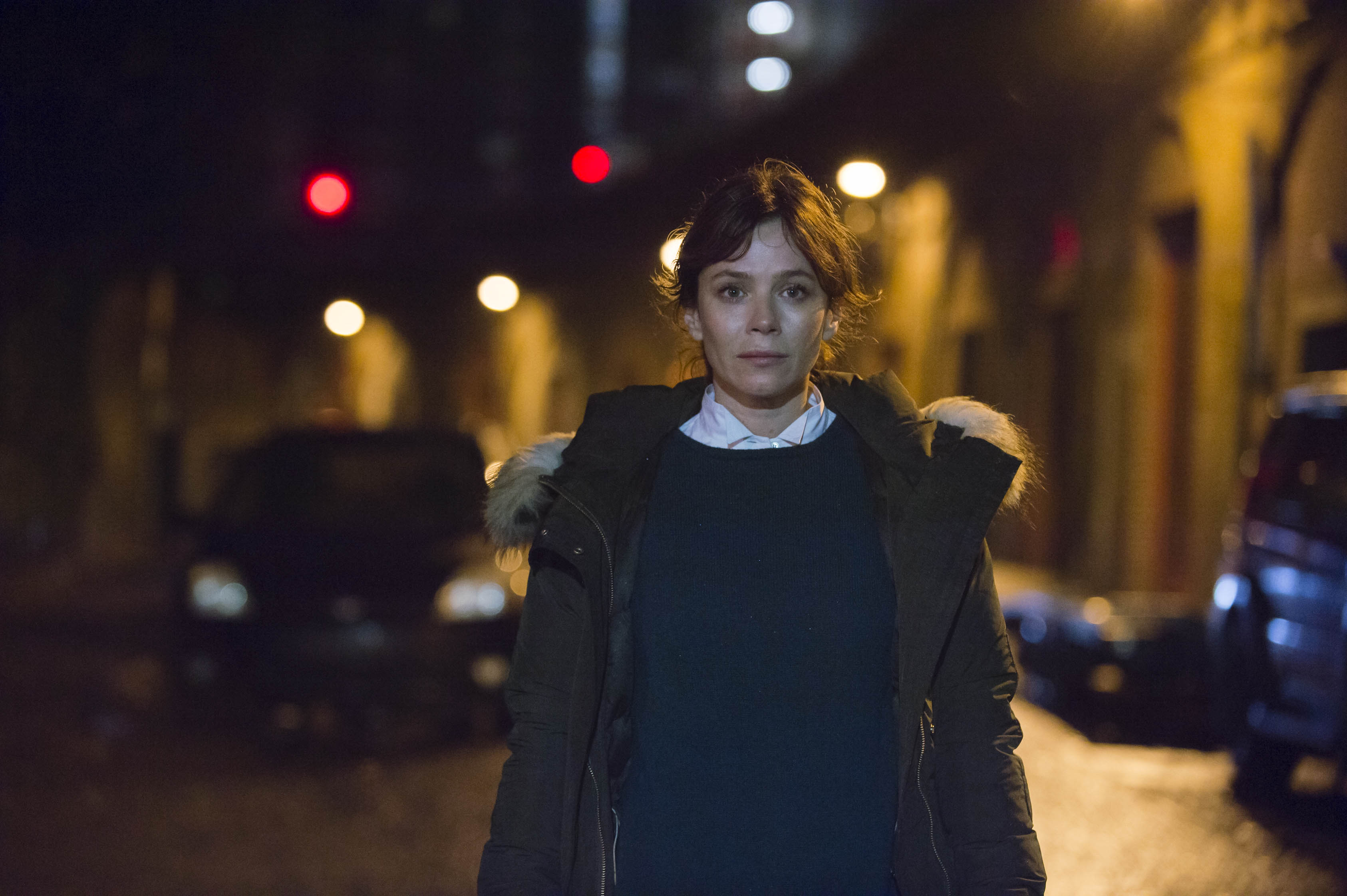 Anna Friel plays a former London detective dealing with a messy personal life. Her husband is leaving her, she suffers from frequent blackouts, and she's prone to outbursts of rage. Things get even more complicated when she returns to the police force to investigate a murder that bears a striking resemblance to an unsolved crime from a decade earlier. Three seasons streaming on Netflix.
Check out Showbiz Cheat Sheet on Facebook!