'Mare of Easttown': Kate Winslet Fought For Her 'Bulgy Bit of Belly'
Kate Winslet fought hard to keep Mare real on 'Mare of Easttown.'
Mare of Easttown is a show that is making waves with pop culture fans, an intense HBO drama that features a star-studded cast and a plotline full of mystery, violence, and intrigue. A TV show that only just premiered in April 2021, Mare of Easttown already has fans clamoring for a second season. Much of the show's popularity has to do with its star, Kate Winslet, a Hollywood superstar who not only embraced her role on the show with enthusiasm but fought for her character to be as real as possible so that audiences would be able to connect to Mare Sheehan in a very special way. 
Kate Winslet plays Mare Sheehan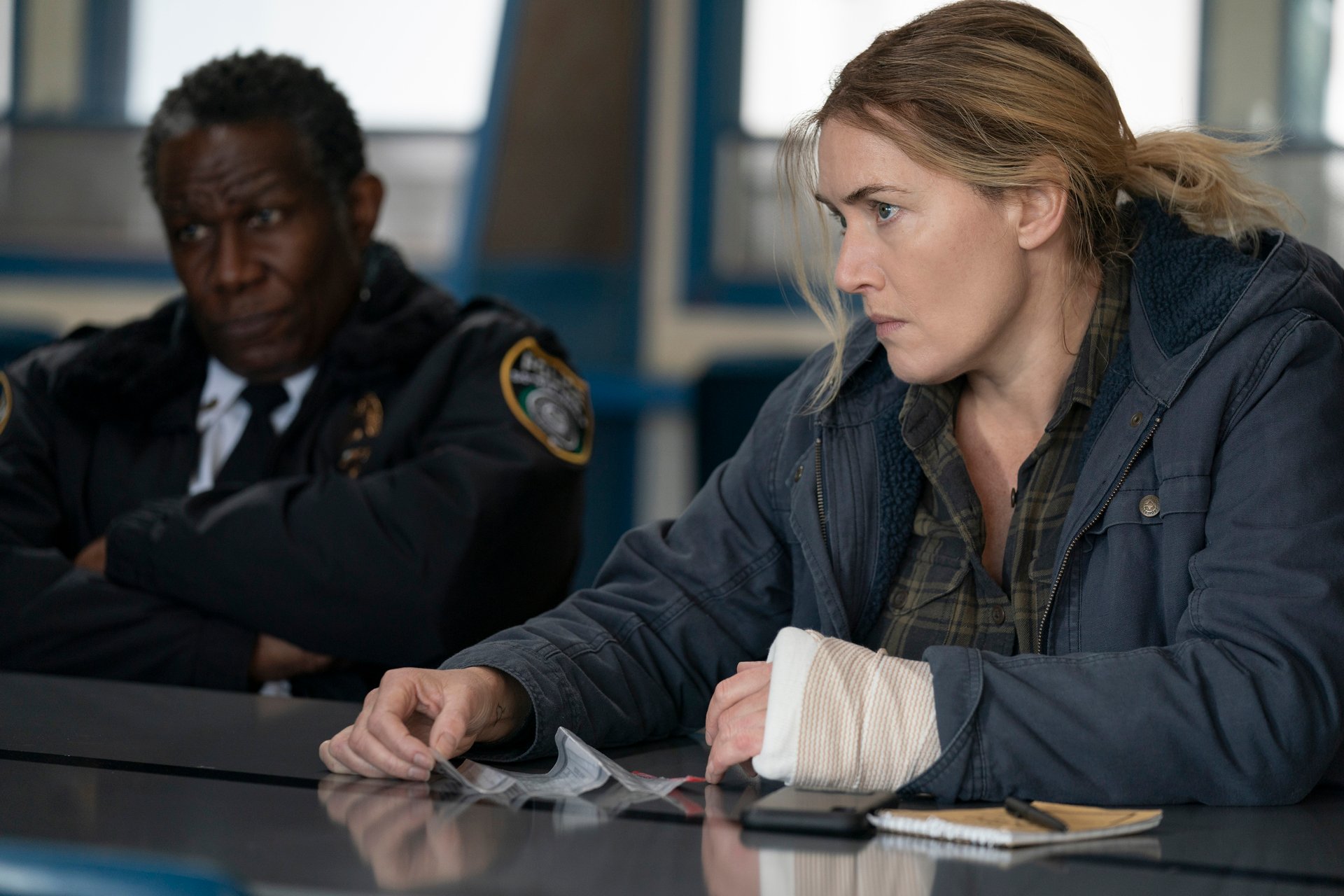 In Mare of Easttown, Winslet plays a role that is unlike any she has ever taken on in the past. Winslet, who is known for her skill at period pieces and twisted romantic sagas, effortlessly portrays the world-weary, stressed-out Mare Sheehan, imbuing her with a sense of authenticity that has impressed viewers. Winslet is already earning awards show buzz for her work in the hit show.
Still, it is likely that few of Winslet's fans are aware of the level of dedication she displayed in her commitment to making Mare not only an interesting character, but a relatable one as well. In the weeks since the show's release, Winslet has opened up several times, revealing how hard she fought to portray Mare as a real woman, rather than a Hollywood stereotype. 
Kate Winslet fought hard to make her character real and relatable
In an interview with The Telegraph, Winslet discussed the unique challenge that she faced when tackling the role of Mare Sheehan. "For me, playing Mare was almost an opportunity to cut through that myth and show that this is just a real person, a real mother juggling real life. I definitely feel more compelled now to make sure that the characters I play look relatable and accessible," Winslet said. 
In a separate interview with The New York Times, Winslet admitted that the show's director wanted to remove one shot that featured her stomach. Winslet said that she told him "don't you dare!" The actor said that it was important to her that her "bulgy bit of belly" was not edited out, insisting that audiences would respond better to a character who looked "more real."
Winslet suggested that one of the reasons why viewers have embraced the show is because Mare Sheehan is "a fully functioning, flawed woman with a body and a face that moves in a way that is synonymous with her age and her life and where she comes from." Certainly, Winslet's dedication to character is partially responsible for the overwhelming success of Mare of Sheehan.
'Mare of Easttown' is an HBO show that has earned critical acclaim
Mare of Easttown is a mystery drama, but unlike many other popular television dramas, it focuses squarely on the experiences of a female detective — a Philadelphia-based officer named Mare Sheehan. A local hero with a troubled personal life, Mare works on a missing person case, all while trying to solve the recent murder of a teenage mother. 
The show doesn't shy away from tough subject matter and features a great deal of violence. Still, the ensemble cast and the dark, immersive atmosphere in Mare of Sheehan create a television experience that few can look away from. The ensemble cast includes fan-favorite actors like Evan Peters, Julianne Nicholson, Neal Huff, Guy Pierce — and leading the charge is Winslet, the actor who rose to fame for the blockbuster film Titanic.