Margot Robbie 'Called Will Smith a Dick' for 1 Reason
Will Smith is one of the most famous actors alive, however, that didn't stop Margot Robbie from telling him off. First, Robbie had to go on a bizarre journey just to get to an audition. Then, once she got there, she had some choice words for Smith.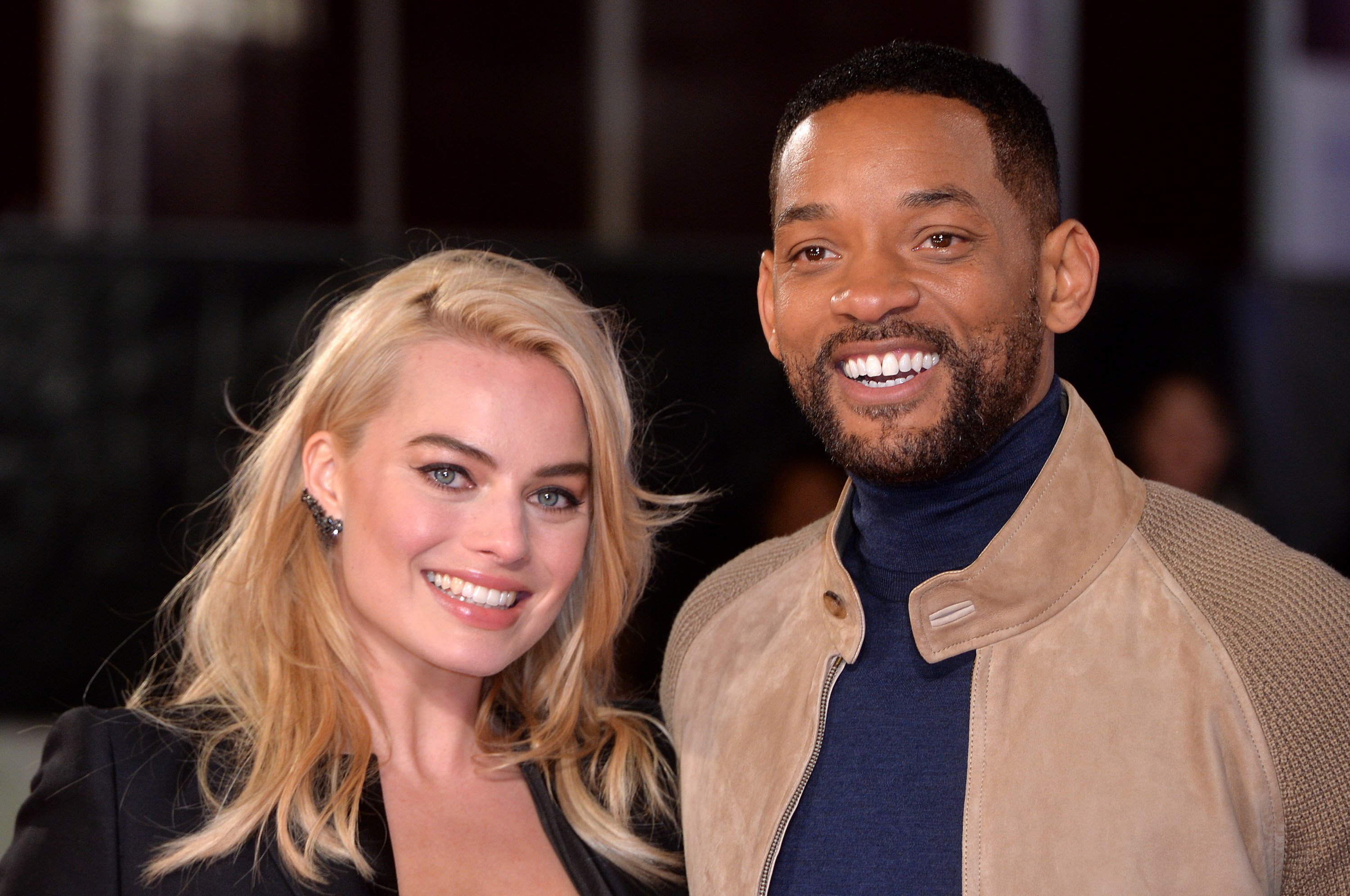 How Margot Robbie learned she could appear in a Will Smith film
Today, Robbie is undoubtedly most known for playing Harley Quinn in the movies Suicide Squad and Birds of Prey (and the Fantabulous Emancipation of One Harley Quinn). However, before that, she appeared in a comedy-drama called Focus alongside Smith. It was a struggle for her to even get to the audition for Focus.
"I was backpacking for a week with my brother on an island off Croatia," Robbie told Entertainment Weekly. "I end up having the craziest 24 hours of my life. I'm soaking wet because I'd been swimming, I get back to the hostel at 6 a.m., no sleep, turn my phone on, and I've got all these messages: 'They want you to audition for Focus. Your flight leaves tonight.'"
Margot Robbie's bizarre trip to her audition
Firstly, Robbie had to get her things and race to a catamaran. Secondly, she had to take a bus to an airport only to wait six hours for the plane. After her flight, she had to wait another six hours to get on another plain. After that trip, her luggage got lost. Her clothes and shoes were wet and she lacked makeup and a change of clothes. She arrived to her audition on time but Smith did not — and he admitted it. 
Margot Robbie had some choice words for Will Smith
"He comes in and says, 'Sorry I'm late, I was coming from Queens,'" Robbie said. "And I look at Will and I was like, 'Yeah? Well, I just came from an island off Croatia and I'm here on time.'"
Robbie later reflected on getting cast in Focus. "When they hired me for Focus, they said they liked my audition," she says. "I was like, 'So I got the job because I looked like sh*t and called Will Smith a dick?' It worked out well. Acting 101, I guess."
How the world reacted to 'Focus' and their next movie together
Did it actually work out well? According to Box Office Mojo, the film earned $158 million against a budget of $50 million. It would not be the last time Robbie and Smith shared the screen, as they appeared together in the popular DC Comics film Suicide Squad. Box Office Mojo reports that film went on to earn over $746 million on a $175 million budget. In addition, the popularity of that film allowed Robbie to play Harley in Birds of Prey and the upcoming film The Suicide Squad. Robbie certainly had some choice words for Smith, but whatever she said to him, it didn't stop their team-ups from becoming successful.