Margot Robbie Once Received a Live Rat As a Gift From a Co-Star
Find out who gifted Margot Robbie a rat and why.
Margot Robbie is a popular actress, well known for her ability to portray a wide variety of characters. Although she initially rose to fame playing "blonde bombshell" types, she has branched out in a big way and has portrayed everyone from Tonya Harding to Queen Elizabeth I.
One of Robbie's most popular roles has been that of Harley Quinn in the DC Extended Universe. She has played Quinn for two films now, and will likely be reprising the role in the future. For many fans, her work in Suicide Squad changed the way that they viewed Robbie — and as it turns out, filming the movie turned out to be a unique experience for her, as well. 
How did Margot Robbie become famous?
Robbie was born in Australia in 1990. Born into a large, hardworking family, Robbie worked many odd jobs as a teenager, including as a house cleaner and a fast-food worker.
Still, she found time for education and finding herself drawn to the show business world, she started studying drama at Somerset College. When she was 17 years old, Robbie moved to Melbourne to launch her acting career.
Her good looks and talent impressed directors right from the start, and she began appearing in a variety of Australian films, including ICU and Vigilante. Robbie also worked in Australian television around this time and had small roles in shows like The Elephant Princess and City Homicide.
After a few years of working in her home country of Australia, Robbie decided to move to LA to pursue a career in Hollywood films. 
Margot Robbie played Harley Quinn to Jared Leto's Joker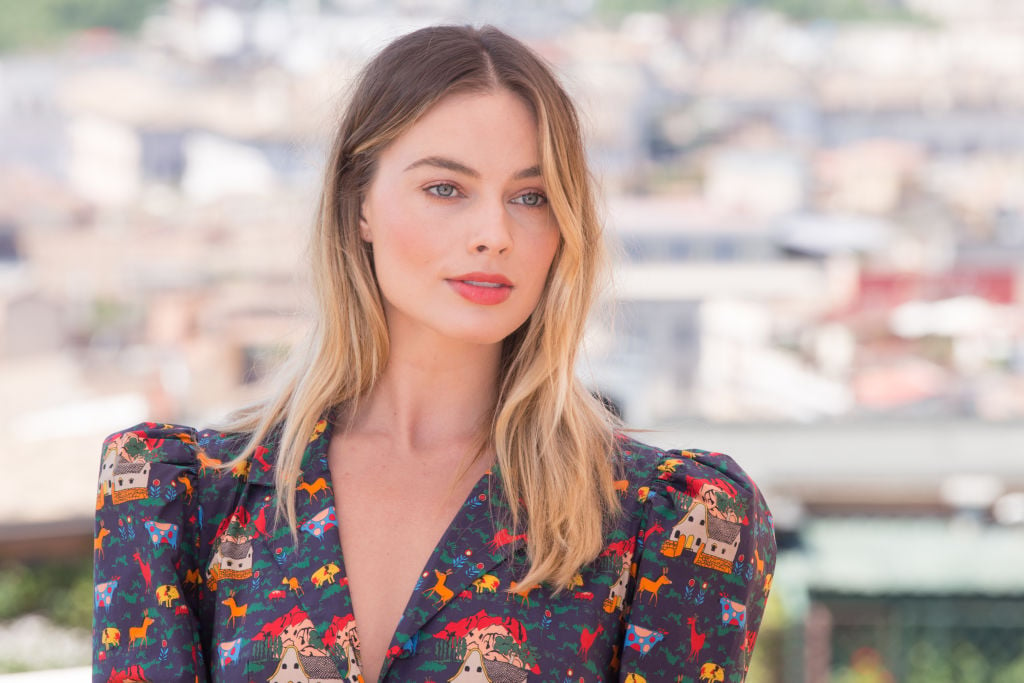 As with her career trajectory in Australia, it didn't take long for Robbie to begin enjoying mainstream success in America. After she was cast in The Wolf of Wall Street, opposite Leonardo DiCaprio, Robbie began making waves.
In short order, she got to work with big-screen superstars like Will Smith, Michelle Williams, Tina Fey, and Samuel L. Jackson. She was nominated for several major awards and started attracting a large fan base.
In 2016, Margot Robbie appeared in what would prove to be one of the biggest roles of her career — that of Harley Quinn in Suicide Squad. Not only did the film reunite her with her former co-star, Will Smith, but it introduced her to one of Hollywood's quirkiest, most talented stars. Jared Leto was the actor cast as Joker in Suicide Squad, and he took the role every bit as seriously as fans might have expected. 
Jared Leto took his role seriously
The role of Joker is one that has notoriously been difficult on the actors that have portrayed him over the years. Leto stepped into the role with intensity and decided to fully embrace the chaos and unpredictability that Joker is known for.
Not only did Leto stay in character all throughout the filming of Suicide Squad, but he also sent really strange gifts to all of his castmates. Possibly the strangest of all was the rat that he sent to Robbie — still alive in the box. He included a love letter from Joker to Harley Quinn in the box as well.
Robbie wasn't the only one to receive a weird gift from Leto during the filming of Suicide Squad. He also sent a bag of bullets to Will Smith, who played Deadshot in the film. While the critical reception to Leto's version of Joker was definitely mixed, there's no doubt that he made an unforgettable impression on the rest of the cast.