Margot Robbie Wants a Harley Quinn and Poison Ivy Relationship on the Big Screen: 'It'd Be So Fun'
Birds of Prey — starring Margot Robbie as Harley Quinn once again — was some of the most fun fans of DC had in a while. It highlighted the character of Harley perfectly while also introducing characters fans have been dying to see like Black Canary, Huntress, and Black Mask. It also solidified Harley Quinn's bisexuality in her current live-action form, which has been a big part of her character development at least in regards to her relationship with fellow villain, Poison Ivy.
Now, Robbie shared that she's keen on seeing Harley Quinn and Poison Ivy on-screen. And she's not afraid to tell the DC execs as much. 
Margot Robbie asks for Poison Ivy to be added to the DCEU 'all the time'
RELATED: 7 Times Harley Quinn and Poison Ivy's Bond Was Unbreakable in 'Harley Quinn'
In an interview with Den of Geek on May 10, Robbie shared that she's really vocal about bringing Harley Quinn's animated lover — whether it be in comic books or in cartoons — to live-action.
"Trust me, I chew their ear off about it all the time," Robbie said about Poison Ivy coming to the DC Extended Universe. "They must be sick of hearing it, but I'm like, 'Poison Ivy, Poison Ivy. Come on, let's do it.' I'm very keen to see a Harley-Poison Ivy relationship on screen. It'd be so fun. So I'll keep pestering them. Don't worry."
With the way she was able to pull through and get a Birds of Prey film made, which she produced as well as starred in, it's very possible that her "pestering" will result in Poison Ivy finally coming into the DCEU as well.
Robbie knows the significance of Harley Quinn and Poison Ivy's 'intimate relationship'
This is also something that Robbie has been doing for a while. As Den of Geek reported, she told Pride Source in 2018 that having a live-action counterpart in the form of Poison Ivy was a goal of hers back then. And she knew the significance of the two characters' relationship through the decades and definitely wants to bring that to the big screen.
If you read the comics, you know that Poison Ivy and Harley have an intimate relationship. In some comics, they convey it as a friendship; in other comics, you can see that they're actually sexually involved as a couple. I've been trying to—I would love to have Poison Ivy thrown into the universe because the Harley and Poison Ivy relationship is one of my favorite aspects of the comics, so I'm looking to explore that on screen.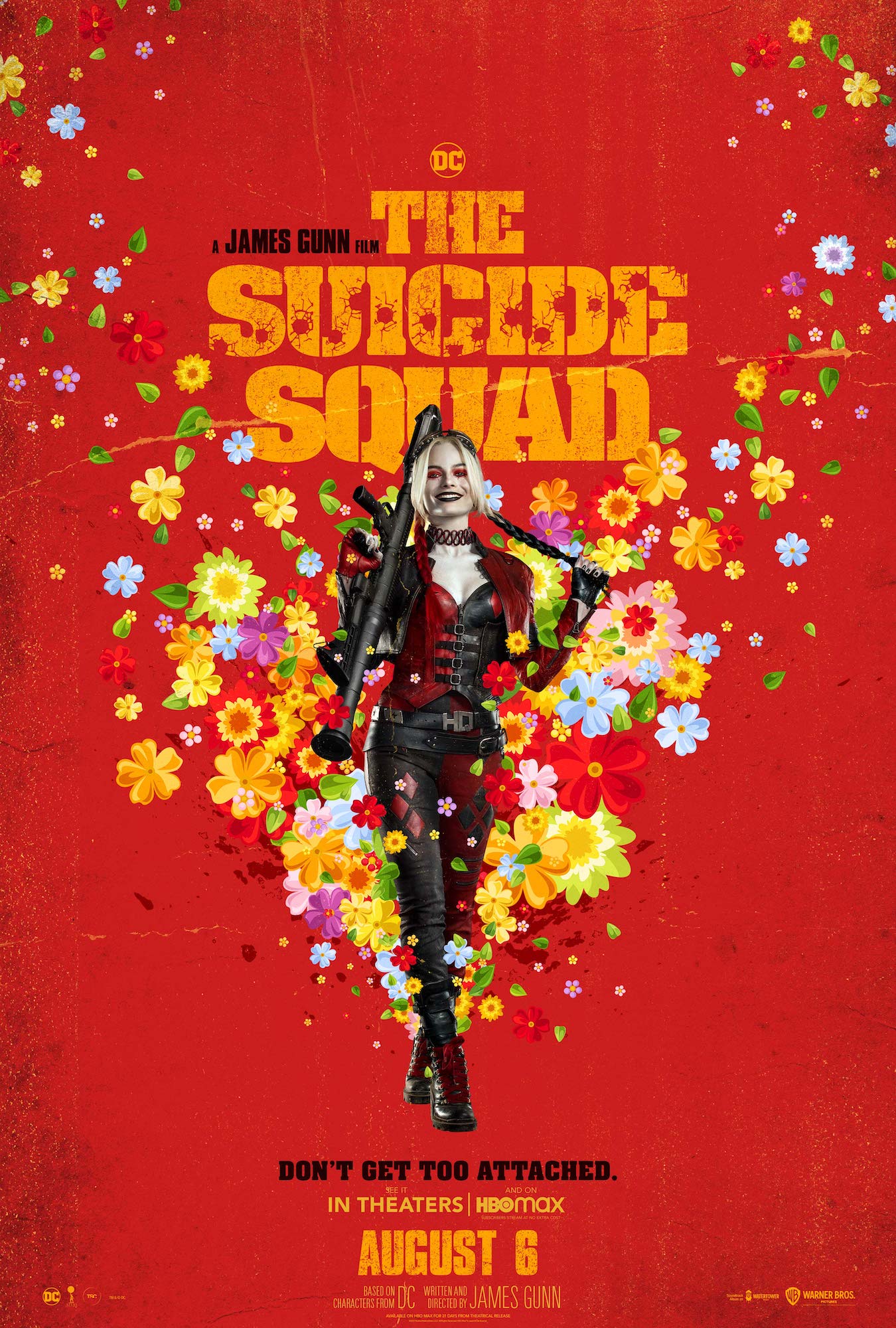 Harley and Ivy are one of the strongest couples in all of DC, depending on which comic run or series you look at. In Batman: The Animated Series, back in 1993, the two met for the first time with Poison Ivy helping Harls out on a heist after Harley Quinn was trying to make things up with Joker. Back in the '90s, they weren't overtly queer or girlfriends, but the vibes were definitely there. Through different comic runs, they flirted and got closer, even getting married and becoming girlfriends at one point recently.
In a show or movie format, though, it wasn't until Harley Quinn on DC Universe (now just HBO Max), that the two had a full-fledged best friends-to-lovers relationship on screen.
Who would play Poison Ivy? Margot Robbie is 'open-minded'
Harley Quinn is getting a third season on HBO Max, and the two anti-heroes/villains are very much an item. And if things go Robbie's way, then Poison Ivy could be headed to the DCEU sometime soon, possibly in a romantic sense as well.
But before Robbie's Harley Quinn can even think about smooching the plant-wielding eco-terrorist, they have to cast her. In live-action form, Poison Ivy hasn't had the luxury of a character like Batman or Joker to be brought to life several times. She's been played by Uma Thurman in Batman & Robin and a few different actors on the TV show Gotham. If cast in the DCEU, this would be the first time in the major franchise that she'd make an appearance.
There was a rumor way back in 2016 that Megan Fox was in talks to play the sultry villain according to Fandango, but there hasn't been any truth or other validity to that. And Rihanna has been a big fancast for the role, even commenting on it in 2019, saying she'd try out for it since she's "obsessed" with the character.
But as for Robbie, she doesn't have anyone set in mind that she'll name.
"You know what? I've thought about it a lot and there's no one person who springs to mind," Robbie told PrideSource. "I'm pretty open-minded."
So here's to hoping the DC execs listen and give the fans some live-action Harley Quinn and Poison Ivy content.
RELATED: 'Harley Quinn' Won't 'Straightwash' Harley and Poison Ivy's Relationship in Season 3; 'They've Been Through Enough'