Marilyn Manson Said This Song of His Is About Hurting Evan Rachel Wood
Evan Rachel Wood is coming forward with abuse allegations against Marilyn Manson. The two dated in 2007 and were then engaged in 2010, though they broke off the engagement. Later, Manson explained one of his songs was about a fantasy he had regarding hurting Wood. Here's which of Manson's songs he's talking about.
Evan Rachel Wood is accusing Marilyn Manson of past abuse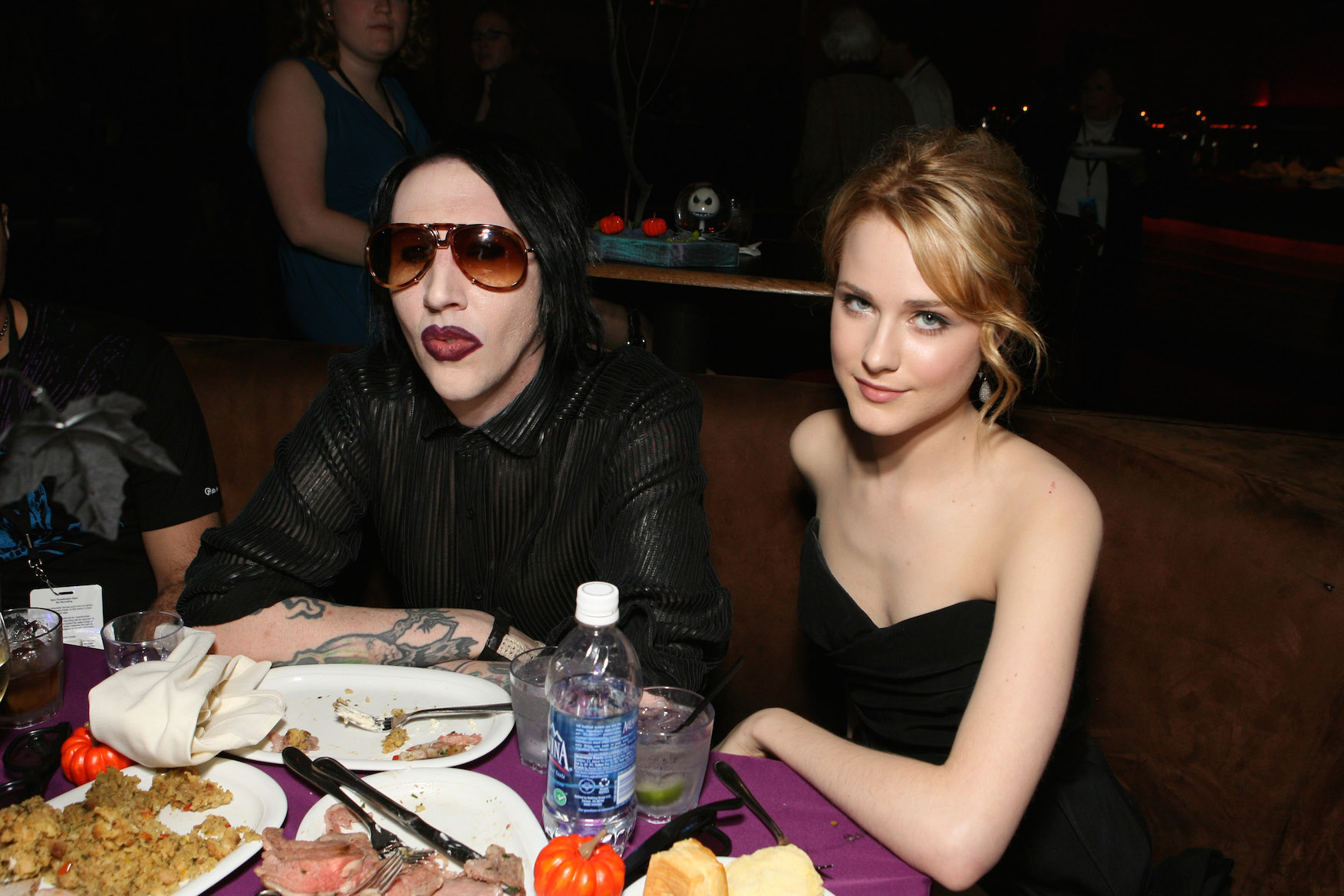 Wood and Manson had an unusual relationship that caught the public's eye. According to Wood, she first started connecting to Manson when she was just 18 years old and he was 36 years old. Now, she's coming forward to explain how Manson allegedly groomed her through the years and horrifically abused her.
"The name of my abuser is Brian Warner, also known to the world as Marilyn Manson," she alleged in an Instagram post published on Feb. 1. "He started grooming me when I was a teenager and horrifically abused me for years. I was brainwashed and manipulated into submission. I am done living in fear of retaliation, slander, or blackmail." 
Wood continued her post by explaining she wants to "expose" Manson for his dangerous behavior so the industry can stop enabling him. "I stand with the many victims who will no longer be silent," she wrote.
This Marilyn Manson song is allegedly about hurting Evan Rachel Wood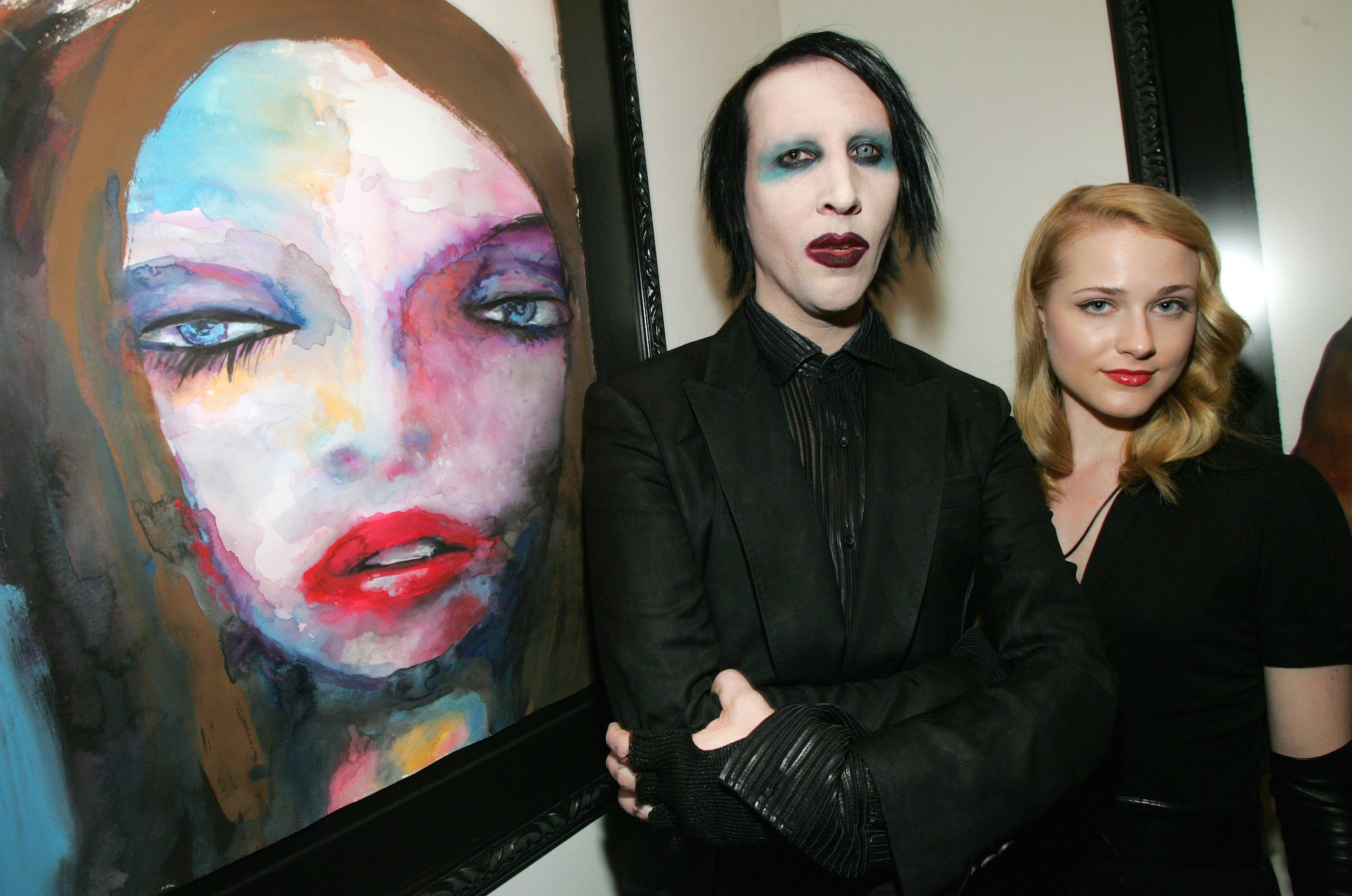 Manson is known for some unsavory, biting lyrics. And he even admitted one of his songs is about hurting Wood.
According to Page Six, Manson told Spin in 2009 that he had a particularly difficult time with his relationship with Wood. "I wanted to show her the pain she put me through," he explained to the magazine. "It was like, 'I want you to physically see what you've done.' But that damage is part of it, and the song 'I Want to Kill You Like They Do in The Movies' is about my fantasies. I have fantasies every day about smashing her skull in with a sledgehammer."
The lyrics of the song mentioned by Manson are quite violent as well. "I want to kill you like they do in the movies," Manson sings. "But don't worry there's another one just like you in line."
His lyrics continue on with, "I'm really just killing myself/ Just killing myself, killing myself/This is business not pleasure baby."
A number of Marilyn Manson's songs and videos contain unsettling imagery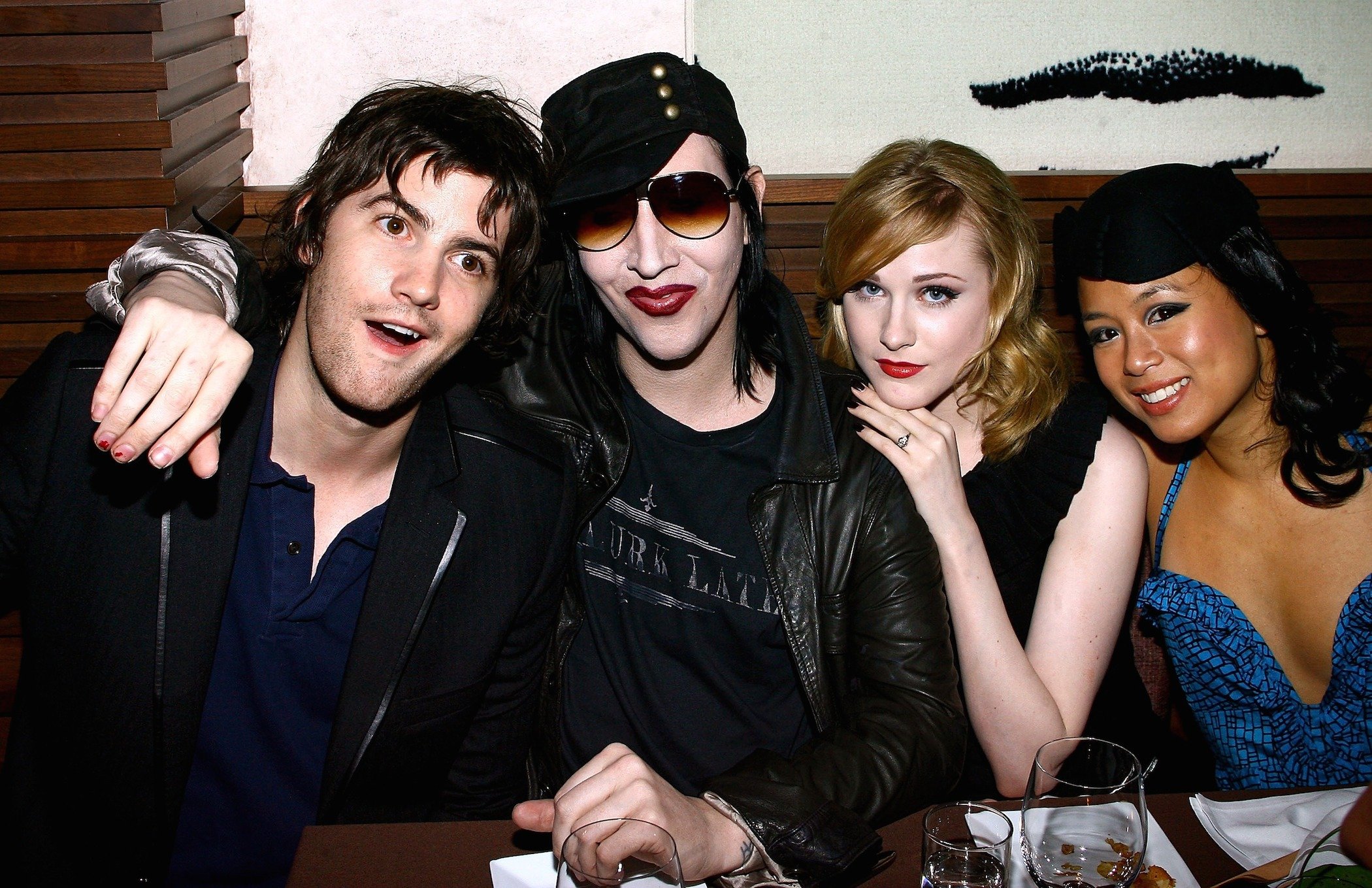 "I Want to Kill You Like They Do in the Movies" is far from the only Manson song with unsettling lyrics. Ranker reports Manson released his song, "Disposable Teens," directly after the Columbine shooting. "And I'm a black rainbow, and I'm an ape of god/I got a face that's made for doing violence upon," he sings.
Manson's 1996 song, "The Reflecting God," was also full of powerful and disturbing imagery. According to Manson, the song is "very nihilistic" and "talks about how there is no god, and that we are merely cigarettes to be lit and thrown to ashes in the never-ending expanse that is eternity."
The video for "Heart Shaped Glasses" also caused quite a stir. It seems to depict Wood and Manson having sex, and many wondered if the two really did. "Let's say there were some conservative people involved [with the video] that got a little upset about things that were taking place, and there's been rumors back and forth, but I will not confirm or deny them," Manson explained.
Check out Showbiz Cheat Sheet on Facebook!