One of Marilyn Monroe's Biggest Paychecks Came From a Movie She Never Finished
Marilyn Monroe's pay was one of the highest for women in Hollywood. One of her biggest paychecks was for a movie she never finished.
Marilyn Monroe is the only woman on the 2020 list of the highest-paid dead celebrities. The icon tragically died of a drug overdose in 1962 at the peak of her fame, but her estate still makes millions off of her likeness and films.
At the time of her death, Monroe's pay was one of the highest for women in Hollywood, with a net worth of about $10 million in today's dollars. Her 23 movies grossed a combined total of $200 million while she was alive, and her paychecks steadily increased over the last 10 years of her life. But one of her biggest paychecks ever came from a movie that never actually hit theaters.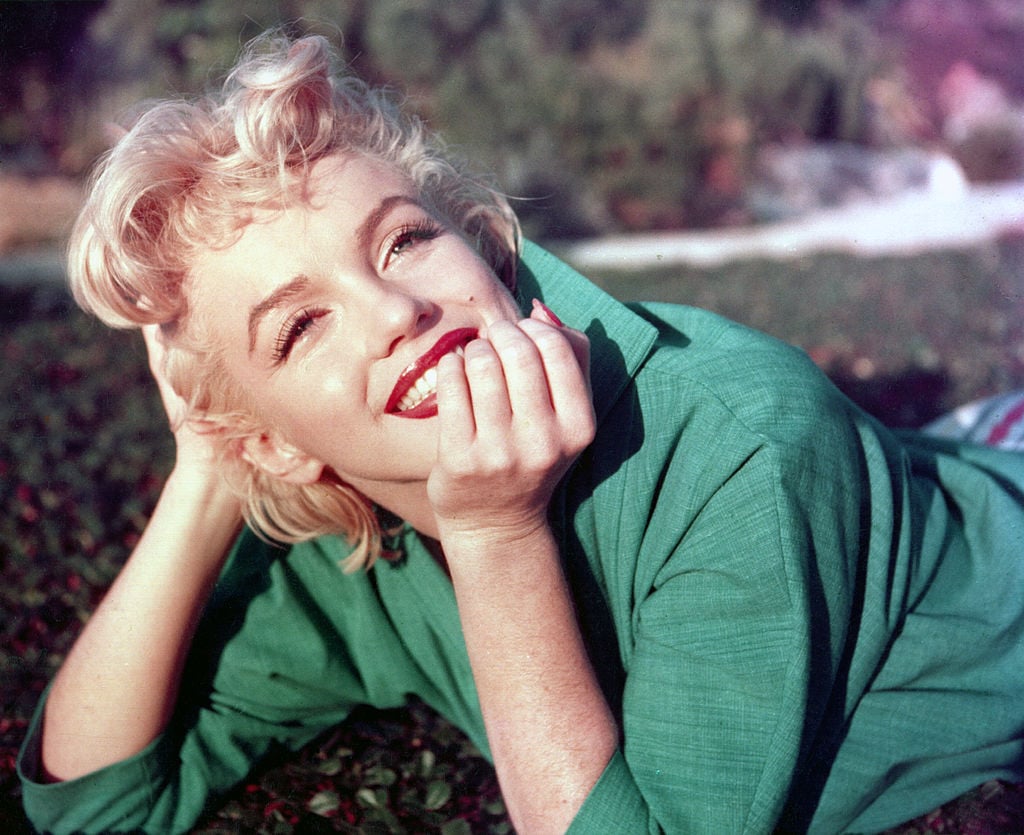 Marilyn Monroe's movies
In total, Monroe starred in 23 movies. She created the first female-owned production studio in Hollywood, Marilyn Monroe Productions, which produced 1957's The Prince and the Showgirl co-starring Laurence Olivier. (The making of that film is depicted in 2011's My Week With Marilyn.)
Her first credited role was in 1947's Dangerous Years, according to IMDb. In 1948, she appeared in four films (both credited and uncredited), and then she appeared in at least one movie per year until her death.
Her most famous films have stood the test of time, with Some Like It Hot, Gentlemen Prefer Blondes, and of course, The Seven Year Itch being some of her most memorable.
Outside of her film career, the star's personal life was widely publicized. She had famous marriages with Joe DiMaggio and Arthur Miller, and famous reported affairs with President John F. Kennedy and Marlon Brando. She's now remembered as the world's most iconic sex symbol, and in recent decades, her acting chops have earned more respect than she received during her life.
Marilyn Monroe's biggest paychecks
Whether people liked her or not, she was one of the most talked about women in the world in the 1950s and 1960s, which she smartly leveraged for higher pay.
Monroe's highest paychecks came with The Misfits and Something's Got To Give. 1961's The Misfits was written by her then husband, Miller, and it was intended to be his love letter to her. But she didn't find its content all too romantic—she reportedly hated the movie and her character, who was loosely based on her.
The following year, Monroe tragically died before Something's Got to Give could finish filming. Rather than recast the film, it was scrapped altogether. The roughly 30 minutes of footage they did get was eventually released as a short. It really was a tragedy that she died before it could be completed, as The Misfits is considered to be one of her best acting performances, and she was only getting better.
Monroe was paid $1 million for both of the films. When accounting for inflation, $1 million in 1961 was actually worth more than $1 million in 1962.
These were Monroe's highest paychecks, plus the 2020 equivalent:
The Misfits, 1961 – ($1,000,000) = $8,623,288.59
Something's Got to Give, 1962– ($1,000,000) = $8,565,800
Some Like it Hot, 1959 – ($500,000) = $4,445,916.96
Let's Make Love, 1960 – ($500,000) = $4,370,306.12
Bus Stop, 1956 – ($150,000) = $1,438,287.31
The Prince and the Showgirl, 1957– ($150,000) = $1,396,597.83
The Seven Year Itch, 1955 – ($100,000) = $962,449.44
How to Marry a Millionaire, 1953 – ($100,000) = $962,449.44
There's No Business like Show Business, 1954 – ($100,000) = $955,293.68
River of No Return, 1954 – ($100,000) = $955,293.68
Monroe's films still earn her estate millions every year (Some Like It Hot made her estate $4.5 million in 1999 alone). But according to Forbes, her likeness is used by nearly 100 brands globally, including high-end fashion houses, and it's those deals that bring her estate the most money. In 2020, she earned $8 million. Once an icon, always an icon.