'Married at First Sight': Only 1 Season 1 Couple Is Still Together
Married at First Sight is a reality show that has a matchmaker pair couples who marry as strangers and then, after eight weeks, decide whether to stay married or not. The show saw its premiere in 2014 and has seen 14 seasons and dozens of matches made. Here's news via The Cinemaholic on Married at First Sight's season 1 couple, Doug and Jamie, and other pairs that are still together.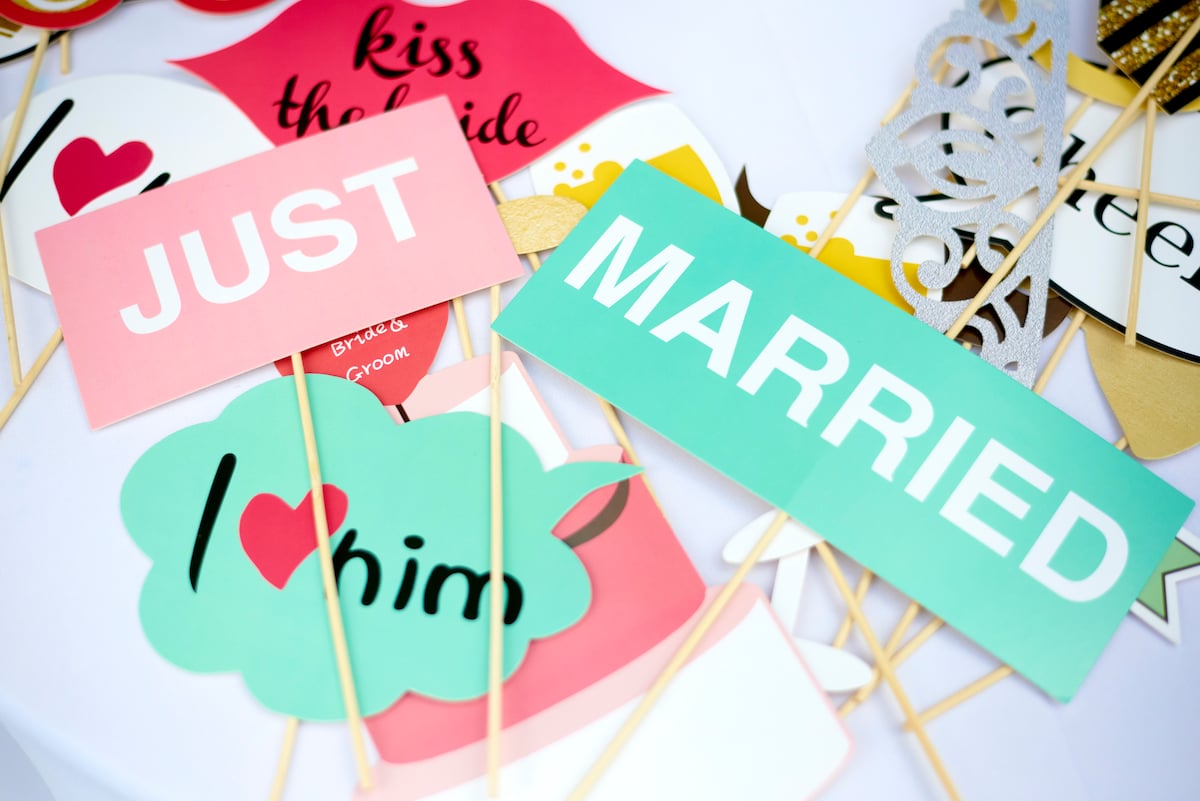 Doug and Jamie got their happily ever after
Initially struggling with the match, Doug Hehner and Jamie Otis from Married at First Sight are still going strong today. Despite Jamie's lack of attraction to Doug on their wedding day, the pair have withstood trials and their relationship now seems forged in steel. Over the past eight years that the couple has been married, they have suffered two miscarriages, financial straits, and have seriously considered divorce.
In 2021, Jamie talked about her and Doug's marital woes on the couple's podcast, Hot Marriage, Cool Parents, and then again in an Instagram post, leaving many to wonder if Doug and Jamie are still together. They are still happily married and now have two children, have starred in a spinoff together Married at First Sight: Jamie and Doug Plus One, and have their own brand called Hot Marriage, Cool Parents which includes their joint podcast series and their own YouTube channel. So, yes, they are very much together.
What happened to the other season 1 couples from Married At First Sight?
Married at First Sight season 1 couple Cortney Hendrix and Jason Carrion seemed to be a successful match when both Cortney and Jason chose to continue their relationship on Decision Day. The pair remained married until March 2019 when they divorced, sighting different paths in life. As fans of the show will remember, season 1 couple Monet Bell and Vaughn Copland started out strong but voted to split on Decision Day, ending their marriage as well.
Other couples that have stayed married from Married At First Sight.
Though the series' maiden voyage has proved successful with Jamie and Doug remaining married all these years, it seems the show has a rather rocky success rate. Married At First Sight's list of couples still together in 2021 is fairly short considering the show has seen dozens of couples matched since 2014.
Seasons 2, 3, and 4 have no remaining couples to speak of, however, Anthony D'Amico and Ashley Petta from Married At First Sight season 5 are still wed and have two children together. Likewise, Jephte Pierre and Shawniece Jackson from season 6 are still married despite marriage troubles in 2018. 
Success rates remain low in the later seasons of the show as well, with only one couple (Danielle Bergman and Bobby Dodd) remaining married from season 7. Season 8's Stephanie Sersen and AJ Vollmoeller are still together as are Kristine Killingsworth and Keith Dewar. Season 9's Deonna McNeill and Gregory Okotie have remained together as well as Elizabeth Bice and Jamie Thompson, however, season 10 couple Jessica Studer and Austin Hurd are the only ones from that year to last.
Married At First Sight's season 11 has been one of the series' most successful, with Bennet and Amelia, Amani and Woody, and Miles and Karen all still together. Season 12, however, only has one couple left standing: Briana and Vincent, and season 13, only two: Rachel and Jose and Michaela and Zack. 
RELATED: The 'Married at First Sight' Experts Finally Got to Share What They Really Think About Chris Williams: 'He Fooled Me'