'Married at First Sight': Alyssa Says Chris 'Normally Wouldn't Be My Type' in Teaser for Next Episode
Chris and Alyssa from Married at First Sight Season 14 may not be a match made in heaven. The two Boston singles will say "I do" in the next episode of the Lifetime reality series, but a teaser suggests that the couple get off on the wrong foot from the start. 
Alyssa from 'Married at First Sight' reacts to meeting her new husband  
Married at First Sight fans will see Alyssa and Chris's wedding in the show's Jan. 19 episode. Alyssa, 30, is an animal lover who started her own dog rescue. Chris, 35, is a real estate agent. The experts — Dr. Viviana Coles, Dr. Pepper Schwartz, and Pastor Cal Roberson — thought the two were perfect for each other, but Alyssa may not agree. In a teaser for the next episode shared on Twitter, she has a lukewarm reaction to her new husband. 
"[It] feels a little bit awkward," Alyssa says in a confessional. "I don't know." 
Part of the problem may be that Chris doesn't fit Alyssa's image of the man she'd marry, at least physically.
"He wouldn't normally be my type," she says. She also says that she thinks he looks like a real estate agent, in a way that suggests that's not a compliment. 
Chris is smitten with Alyssa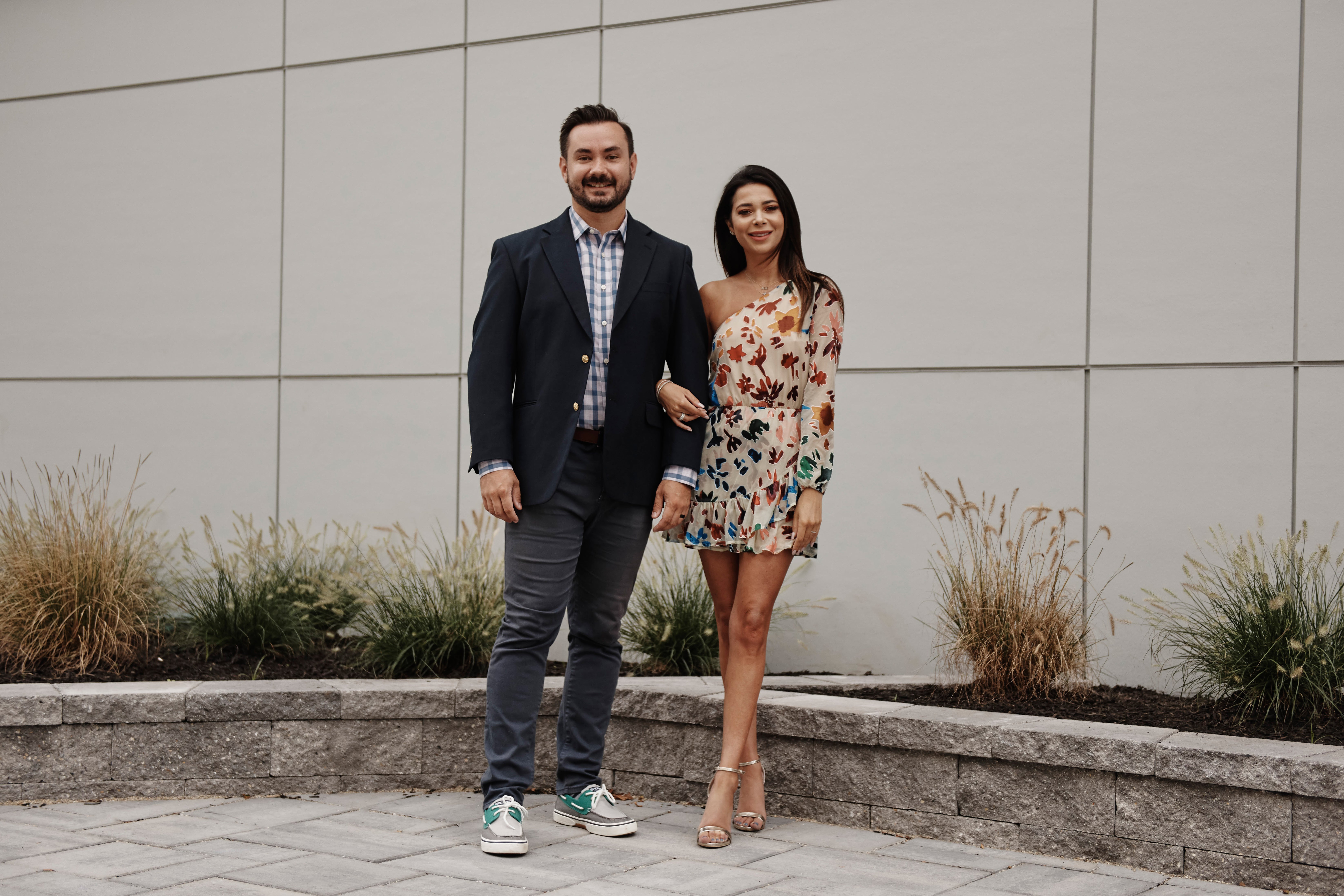 While the Married at First Sight teaser suggests Alyssa has some reservations about Chris, he appears to be smitten with his bride. 
"It seems like the beginning of a spark," he says in a confessional. "She's fantastic. And it doesn't hurt at all that she's beautiful."
"This could be an amazing love story," he adds. "I do not have any red flags at this point." 
But when Chris presses Alyssa's friends on whether she likes him, their response suggests that it might not be all smooth sailing in their relationship.
"You're a little out of her comfort zone," one replies. Chris also describes himself as an affectionate guy, while Alyssa is more closed off. 
'Married at First Sight' fans think Alyssa should be more open-minded 
Alyssa has already rubbed some Married at First Sight fans the wrong way because of her standoff-ish behavior at the group bachelorette party and her confession that she'd bought 10 different wedding dresses. Now, her less-than-enthusiastic response to meeting her husband has some viewers thinking her bad attitude could doom her marriage before it really begins. 
"She knows nothing about him and is already judging," one person wrote on Instagram. 
"The woman purchased TEN wedding dresses on her own! TEN! There's not a man on earth that will reach her standards," commented another.
However, some people thought that a bad beginning didn't mean things wouldn't work out for Chris and Alyssa in the end. 
"Unpopular opinion: they're gonna shock us all & make it," wrote Married at First Sight alum Jamie Otis. "She's probably just super overwhelmed & scared bc she just married a complete stranger…but he seems like the most patient, cool dude who will sweep her off her feet within days." 
Another agreed, writing: "If any couple is going to shock us, this will be the couple."
The next episode of Married at First Sight Season 14 airs Wednesday, Jan. 19 at 8 p.m. ET on Lifetime. 
Check out Showbiz Cheat Sheet on Facebook!