'Married at First Sight': Chris Makes a Decision About His Future With Alyssa
Chris and Alyssa discussed their future with Pastor Cal in the Feb. 16 episode of 'Married at First Sight.'
Chris has made his choice. The Boston realtor signed on for Married at First Sight hoping to find the love of his life. The experts matched him with Alyssa, a dog rescue owner who was searching for her "forever home." But after meeting for the first time at the altar, things didn't turn out the way either of them hoped. 
Alyssa refuses to move into the apartment with Chris on 'Married at First Sight'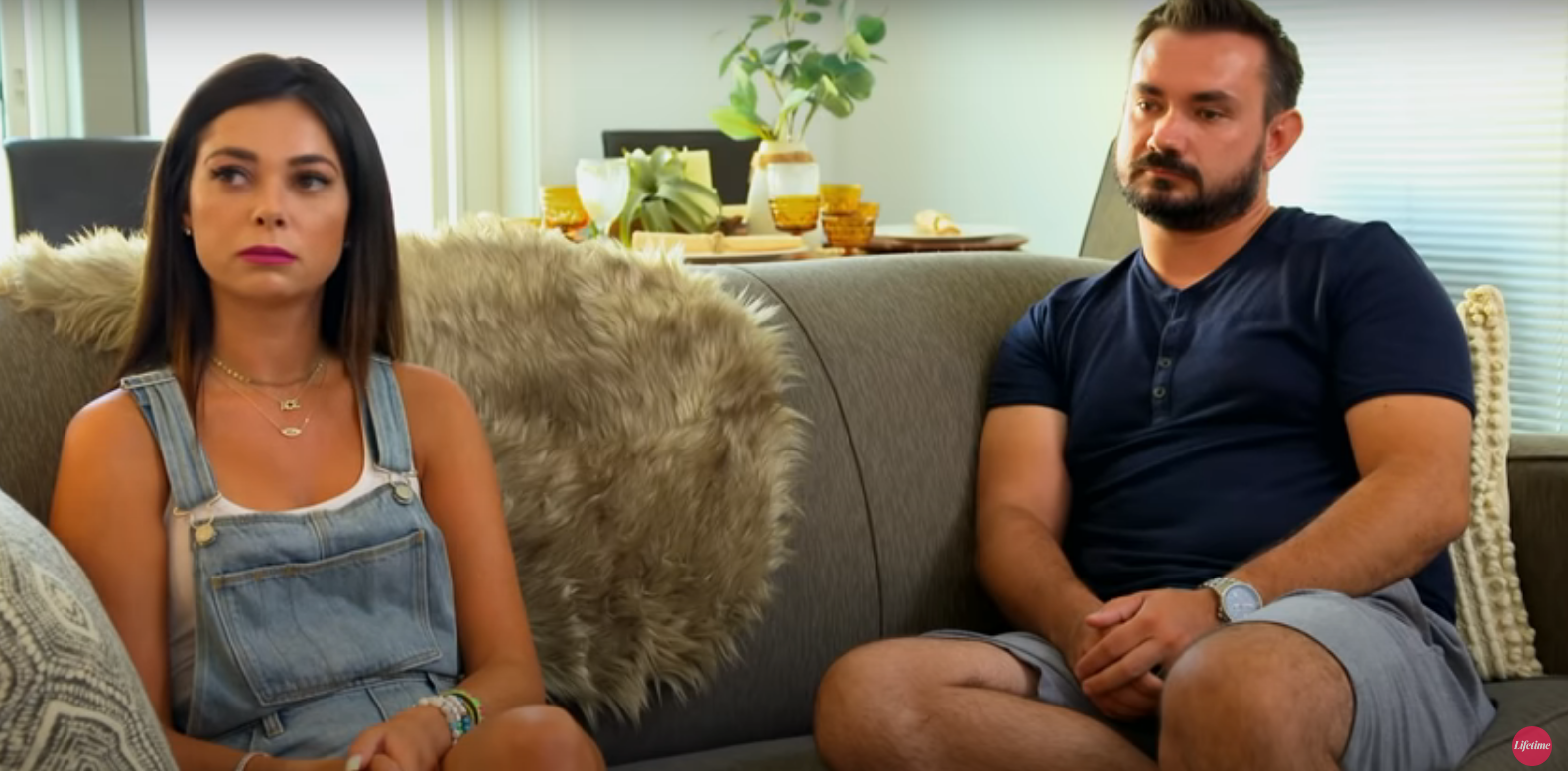 After an uncomfortable wedding night and an even more contentious honeymoon, Alyssa and Chris returned home to Boston in the Feb. 16 episode of the Lifetime reality series. They — like the season's other four couples — were supposed to move in together and start their life as husband and wife. But in the previous week's episode, Alyssa had made it clear she didn't want to live with Chris. This week, he moved into the apartment on his own. 
"Alyssa has already made the decision not to move into the apartment," he said. "For me, it's all or nothing. I'm moving into the apartment because I always planned to." 
He added that he still couldn't get a straight answer from Alyssa on why she thought they were incompatible. And he didn't have a way to ask her. 
"I don't know to meet her," he said. "I don't even have her phone number." 
Alyssa says she and Chris have different values   
As Chris settled into the apartment, Alyssa sat down with her mother to talk about what when wrong with her marriage. She admitted that Chris wasn't the cowboy type she was expecting. She also suggested that political differences were an issue, mentioning his support of efforts to defund the police. 
"That's very disturbing to me," she said. 
In a conversation with his best friend – who is a police officer – Chris said he hadn't had a chance to actually share his political views with Alyssa and said she was making judgments based on hearsay. "She won't just talk to me," he said.  
Eventually, Pastor Cal staged an intervention. During that conversation, Alyssa admitted that she didn't think Chris was her "physical type" from the moment she met him. She also said she couldn't move into the apartment because she was allergic to his dog and that she had issues sharing a bed with another person. 
Chris asks Alyssa for a divorce 
Up until now, Chris had expressed an interest in trying to work things out with Alyssa. But by the time he and his wife sat down with the Married at First Sight expert, he was done. He said he felt she had never given their relationship a fair shot. 
"Alyssa, from the wedding night, has no interest in being married to me," he said. "She says that we're not compatible. She's used the phrase robbed … And it started the night of the wedding."
Though Alyssa said she was interested in finding a way to move forward, Chris had reached the end of his rope. 
"This is my Decision Day," he said. "I want a divorce." 
The rest of the 'Married at First Sight' cast reacts to Chris' choice
During Married at First Sight Afterparty, Chris and Alyssa's fellow cast members reacted to his decision. Katina, Mark, and Michael all told host Keshia Knight Pulliam that they felt he'd made the right choice. 
"My heart went out to [Chris]," Mark said. "Hearing Alyssa's side, I'm like, OK, maybe it wasn't what she wanted. I get that. I wish she had given it more time." 
Katina said she respected Chris' decision and felt Alyssa "should have operated a little bit better in this situation," However, she pointed out that Alyssa shouldn't be forced to do anything that made her uncomfortable. 
"I'm just so proud of Chris," Michael said. 
"I just hope they can self-reflect on their experience," he added. "More specifically, I mean Alyssa can reflect on how she handled the situation and maybe think about how she could have handled it better." 
​​New episodes of Married at First Sight Season 14 air Wednesdays at 8 p.m. ET on Lifetime.
Check out Showbiz Cheat Sheet on Facebook!