'Married at First Sight': Chris Reveals Alyssa's Surprising Off-Camera Move After Their Wedding
Alyssa from Married at First Sight Season 14 was checked out of her marriage almost as soon as it officially began, at least according to her husband Chris. He was a guest on the show's Afterparty on Feb. 9, where he shed some more light on the early moments of his relationship with Alyssa. 
Alyssa was on the phone with a lawyer soon after her 'Married at First Sight' wedding, Chris says 
Chris and his fellow season 14 participant Lindsey were guests on Married at First Sight Afterparty. They discussed some seriously awkward moments in the latest episode of the Lifetime reality series, including a tense couples' dinner, and also revealed some things that weren't captured on camera. 
Chris also opened up to host Keshia Knight Pulliam about Alyssa's behavior immediately after their wedding. When the pair went to city hall to sign their marriage license, Alyssa was already standoffish, he said. First, she declined to share her phone number with him. Then, the officiant asked them if they wanted to be married. 
"I said yes," Chris shared. "She sat in silence. She said nothing. She'd already signed the paperwork … but [the officiant] wanted to hear the 'I do' and she wouldn't say it." 
Another major reveal? Alyssa was on the phone with her lawyer while they were at city hall. Lindsey confirmed that she overheard the other woman on the phone talking to an attorney. 
"So she's talking to her lawyers, doesn't want to give me her phone number, doesn't want to sit next to me on the plane, puts a producer between us so that we don't have to sit next to each other," Chris said. "Keep in mind that we've spent a total of 45 minutes to an hour together."        
Chris reacts to Alyssa saying she hates him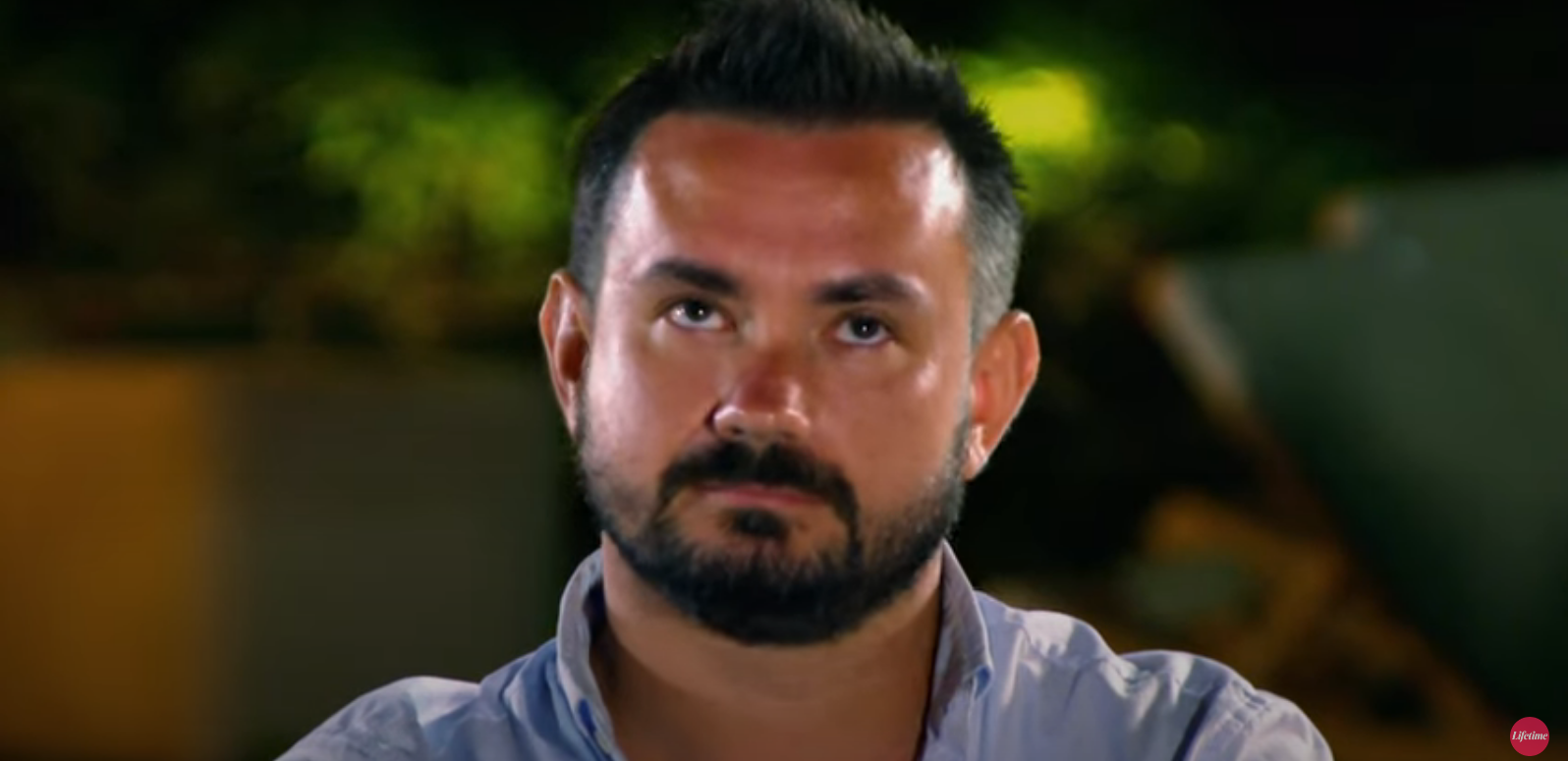 Pulliam also replayed a clip from the Feb. 9 episode of Married at First Sight that showed Alyssa having a no-holds-barred conversation with the show's producers. While she'd danced around her feelings for her husband during their one-on-one conversations, she didn't hold back when he wasn't around. 
"I hate him," she said. "He's a f***ing a**hole. He's disrespectful and rude and he's going me dirty." Alyssa also insisted that she'd been "nothing but nice" to Chris, that she was a "good person," and that she would be "f***ing p*****" if she didn't come off that way when the show aired. 
Chris saw the footage for the first time during Afterparty. Pulliam asked him how it made him feel. 
"That's just a really crappy way to talk about someone," he said. "To talk like that about somebody and to admit, while talking about it, that you are very, very nice to that person, is admitting that you're behaving two separate ways."  
Will Chris ask for a divorce in the next episode of 'Married at First Sight'? 
Chris and Alyssa's not-so-sweet honeymoon has come to an end. With all the couples getting ready to return to Boston and move in together for the first time, the mismatched pair are at a crossroads. They must decide whether they'll live together in their shared apartment or go their separate ways. 
Chris has indicated that's he'd be willing to move in together with Alyssa. But she's said she's not comfortable sharing a living space with him. Instead, she wants to split their time in their apartment, with each of them living there on their own for several weeks. That compromise didn't interest Chris. Nor did it seem to fly with Married at First Sight producers. 
"At the end of the day, it is a show about marriage. It's called Married at First Sight, not Single at First Sight," one said. "If you're not a couple, you're done." 
Meanwhile, Chris had a video chat with his sister where she told him it might be time to "cut your loss." 
So far, neither Chris nor Alyssa has explicitly said that they've given up on their marriage. But in a teaser for the Feb. 16 episode, it looks like Chris might be at the end of his rope. 
"She has no interest in being married to me," he says. 
Pastor Cal Roberson asks Chris if he wanted a divorce. The preview doesn't show his answer, but it seems he and Alyssa's brief relationship may have reached the end of its life. 
New episodes of Married at First Sight Season 14 air Wednesdays at 8 p.m. ET on Lifetime. 
Check out Showbiz Cheat Sheet on Facebook!